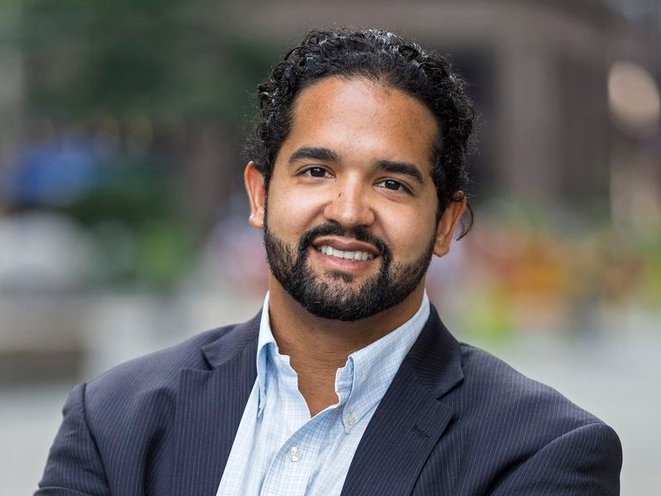 New York's Metropolitan Transportation Authority (MTA) has announced the appointment of Quemuel Arroyo as the organisation's first Chief Accessibility Officer.
Arroyo – the former head of accessibility at the NYC Department of Transportation – will be primarily responsible for all matters relating to accessibility, with an emphasis on deploying technological solutions that can be used by both New York city transit and the commuter railroads.
As a wheelchair user, he will also work to expand public awareness around what constitutes a disability and the various ways in which different disabilities can impact transit riders.
"I'm eager to begin my work at the MTA. I am a New Yorker and this is an opportunity of a lifetime," said Arroyo.
"Over the last few years, New York City Transit has made huge strides in assisting riders with disabilities. I look forward to building on the great work already being done and also to expanding the way we think about accessibility so that we can incorporate the commuter railroads into more of our initiatives as well.
"Accessibility encompasses many areas of our operations and means different things to different people. Part of my job will be reshaping the way in which we conceive of accessibility as a public authority and working closely with the public to broaden our impact across the region."
Financial Constraints
For years, disability organisations have said New York's subway system has performed poorly when compared to other US cities like San Francisco and Washington D.C., which are considered fully accessible to riders using wheelchairs.
This has led to a number of lawsuits against the MTA, most notably from non-profit group Disability Rights Advocates.
Currently, about 29 percent of the authority's 472 subway stations are accessible, or 135 stations (although nine of these are only partially accessible). The MTA had hoped to create 70 newly accessible stations by 2024, before pandemic losses forced it to put its capital plan on hold.
The authority is currently seeking over US$8 billion in financial assistance from the Federal Transit Administration (FTA), including US$770 million for station accessibility upgrades, US$620 million to replace elevators and escalators and US$210 million for station renovations.
While capital projects have been halted, above ground schemes like the Access-A-Ride e-hail pilot have improved accessibility, but there are still concerns over pre-pandemic plans to amend the programme – widening the pool of participants but capping monthly rides and providing US$15 per-trip subsidies instead of a flat US$2.75 rate per trip.
Image: MTA