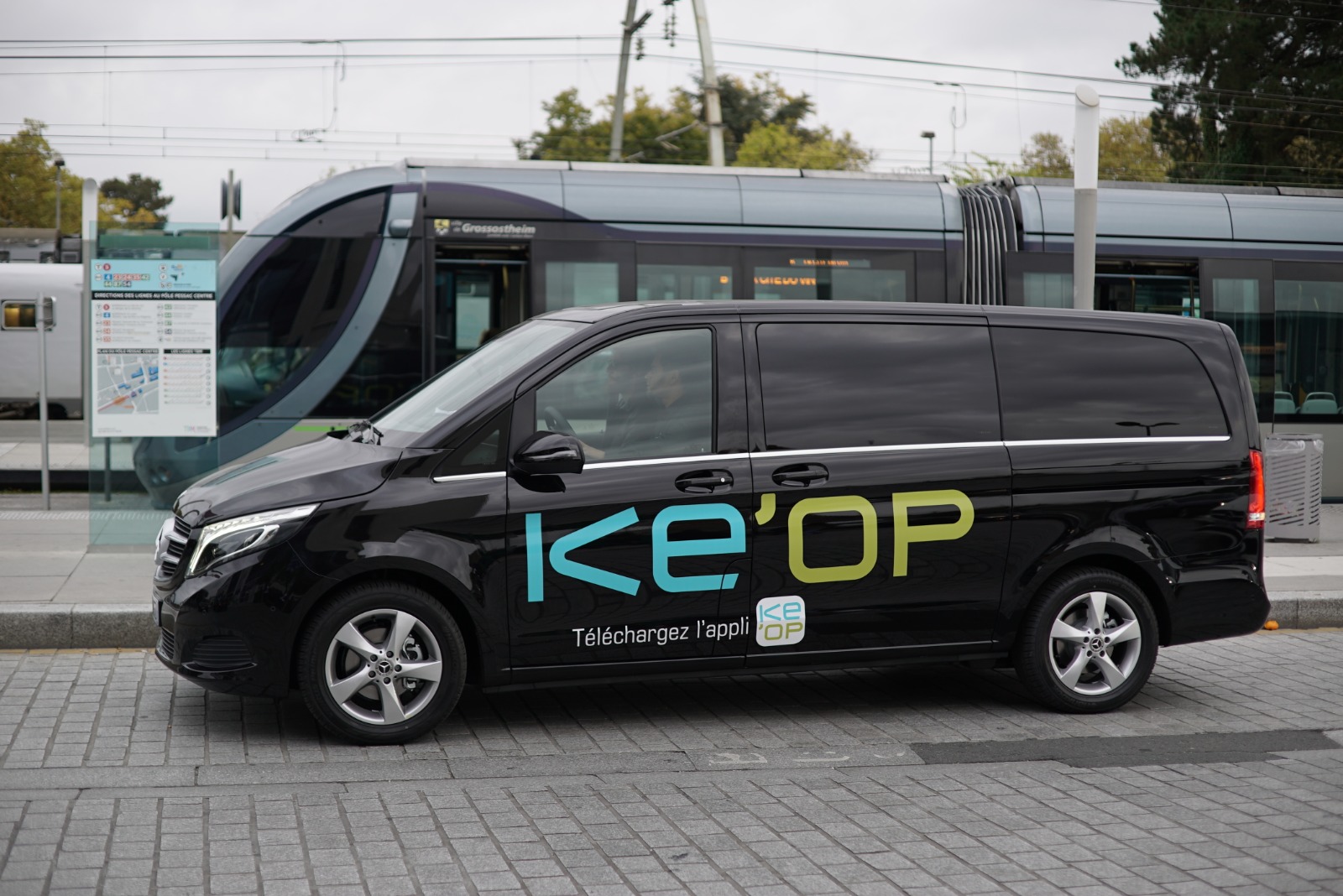 A new on-demand digital mobility service will aim to better connect major residential and business areas in Bordeaux, including the university campus, the airport and hospitals.
KE'OP, launched by transport provider Keolis, will cover 50 square kilometres of the French region with a fleet of Mercedes-Benz vans and provide connections to public transport, notably the tram network.
"This new mode of transport addresses the needs of transport authorities in areas where population density does not justify the installation of major transport network lines and the accompanying infrastructure," Scheherazade Zekri, Director, New Mobility Services, Keolis, told Cities Today.
Although Keolis has been the city's main public transport operator since 2009, the Bordeaux Metropole is not involved in the KE'OP trial. Zekri said that the city's public transport agency is following the project and that they have partnered with Via–which operates shuttle networks in other cities–to develop the algorithms to bundle trips and construct itineraries in real time to optimise journeys.
"Through KE'OP, Keolis aims to complement the regular service with a new one which is more flexible, customised and not covered by conventional lines," she said. "With this new offer, Keolis addresses the last-mile connection, which will make using the network more appealing and attractive."
The service is available for a fixed price of €5 within the dedicated zone and operates from 6am to 9pm, Monday to Saturday. Through an app, passengers enter their location and destination and are then given the most convenient pick-up point, a waiting time and final drop-off point.
It will be trialled for 18 months and if the project is successful, the new service will be offered to other cities in France and abroad. It would then join similar services the company operates in Sydney and Newcastle in Australia, and Orange County in California.
Zekri said that regular follow-ups will be made during the course of the trial to assess its value and any necessary changes to improve the service, with a final evaluation made at the end of the project for future services.