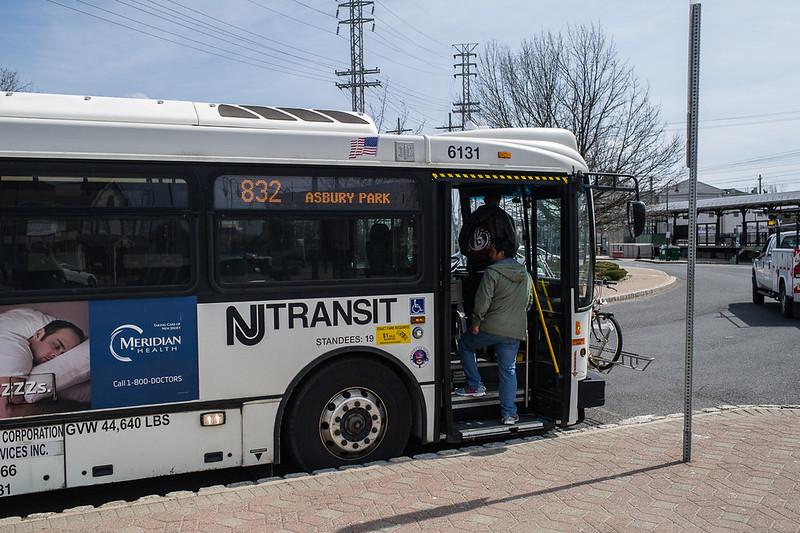 New Jersey Transit (NJT) is calling for private sector and academic institutions to provide solutions for an expected surge in passenger numbers, with an innovation challenge that's 'open to all ideas'.
Speaking at the MOVE 2020 mobility conference in London, representatives from the transit agency delivered a last-minute pitch, with applications set to close on 28 February.
NJT initially issued a request for expressions of interest (RFEI) in October to identify organisations capable of introducing scalable, clean, and innovative solutions to transport commuters from Secaucus Junction–one of the state's busiest commuter transfer points–to the American Dream Meadowlands, a major new retail and entertainment complex located 11 kilometres away.
Speaking to Cities Today, Ryan Fox, special projects coordinator at NJT said: "We're here [in London] for ideas, going to the market and asking: 'Are you interested? Then let us know.'"
"There's a lot of scope. This is not like other innovation challenges where cities ask things like 'how do we create better data in order to make more informed decisions?' This one is actually a physical project where we're saying, here's our challenge, we have to move a tonne of people and we don't have all the solutions, so it's a bit different."
The US$5 billion American Dream complex officially opened last October, but its retail operations, which are expected to draw 40 million visitors annually, will open next month.
The complex is located beside the Met-Life Stadium–an 80,000-seat venue that hosts major sporting and music events.
"This is a priority project for us, so the faster we can move on things, the faster we can get to building," Fox added.
Citing procurement regulations, NJT did not comment on the allocated budgeted for the potential project, but maintained that "all ideas were on the table".
There is widespread discontent among commuters about the condition of public transit services in New Jersey, and a growing unease among officials that the network and roads will reach breaking point when the complex opens next month.
At a recent NJT board meeting, Bob Gordon, commissioner of New Jersey's board of public utilities and NJT board member, said: "Unless we restore services to the level expected by the public, the economic future of the state is at risk.
"At some point, given the impact of commuting on quality of life, people will leave the state or decide not to move here."
Current public transport from Secaucus Junction–which is located 13 kilometres west of New York city–is largely restricted to buses, which compete with cars on some of the most congested roads on the northeastern seaboard.