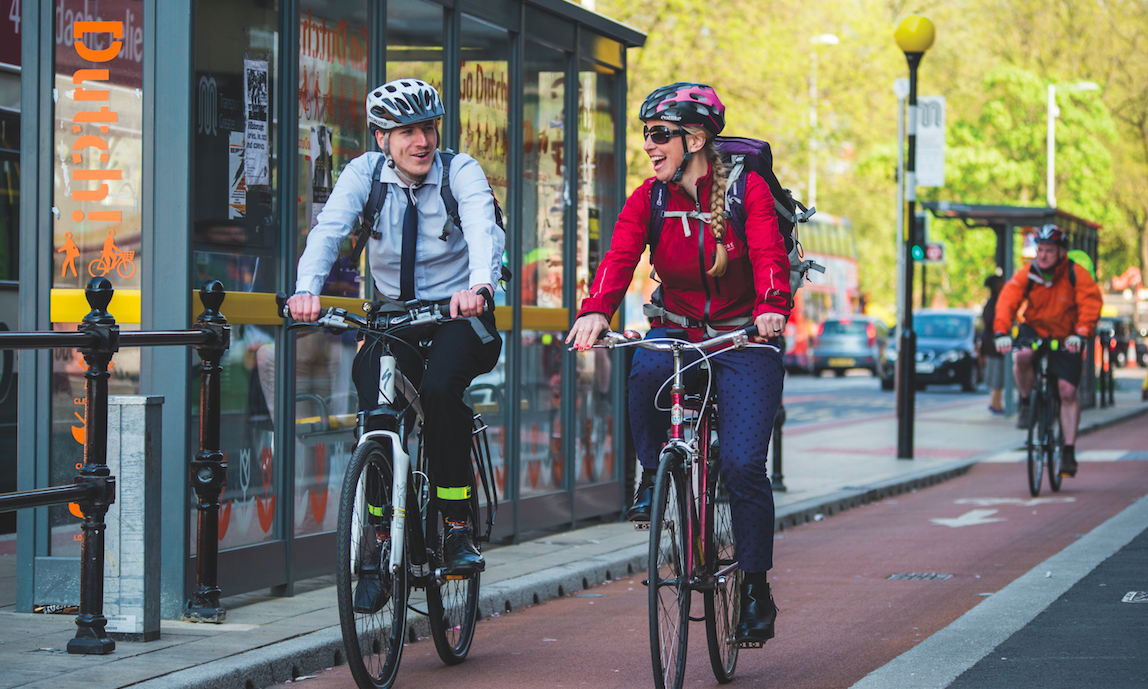 Southampton, Greater Cambridge, Liverpool City Region and the London Borough of Tower Hamlets have joined Bike Life, designed to help UK cities normalise cycling.
The local authorities in each region and city will be working with Sustrans, a walking and cycling charity, to produce reports on infrastructure, travel habits, public attitudes and the impact of cycling, due to be published in 2020 and 2022.
"Bike Life is the biggest assessment of cycling in UK cities," Xavier Brice, CEO of Sustrans, told Cities Today. "Since 2014, we have been working with Bristol, Birmingham, Belfast, Cardiff, Edinburgh, Greater Manchester, Newcastle, and the polling company ICM Unlimited to produce the Bike Life reports."
Brice says the data is invaluable in helping local authorities build the case for cycling and inform planning at a local level while shaping the political and funding landscape for active travel across the UK.
Birmingham, which signed up in 2014, will now expand this across the West Midlands. Meanwhile, Sustrans Scotland is working with Glasgow, Perth and Stirling to deliver reports, due out in November.
"In 2017, our findings showed the vast majority of people are supportive of bold plans to make their cities cycling friendly, especially by building protected bike routes," said Brice.
Key findings from the survey include:
78 percent of people support the creation of more protected bike routes on roads, even when this could mean less space for other road traffic, with the majority of people saying this would encourage them to cycle more.
More than two-thirds of those surveyed said more cycling would make their city a better place to live and work.
The vast majority of residents of the cities covered by the report understand the positive impact that more people moving around on bikes rather than in cars would have on congestion, health, air quality and local economies.
The reports have led to concrete action: more than a quarter of people in the seven cities now live within 125 metres of a cycle route, while almost half of all streets have 30 km/h speed limits. Dedicated flagship cycling routes have been built in Belfast and Manchester, 4,000 bikes have been distributed to residents of the most deprived wards of Birmingham, and a new walking and cycling bridge has been created over the River Ely in Cardiff.
Most recently, Chris Boardman, Manchester's Cycling and Walking Commissioner, used the evidence from Bike Life to demonstrate public support for a new strategy for cycling in Greater Manchester. This has already paved the way for an investment of £160 million into active travel.
"We want people to choose cycling instead of driving as a primary mode of transport for shorter journeys–to school, the shops and to work," added Brice. "We know that people in these seven cities want to cycle more and they understand the benefits of cycling and how these can be addressed–especially through creating protected cycling routes alongside roads. Most importantly, we hope this huge public support for cycling will inspire governments at all levels to invest in safe and high-quality infrastructure to make cycling easier for everyone, regardless of age and abilities."