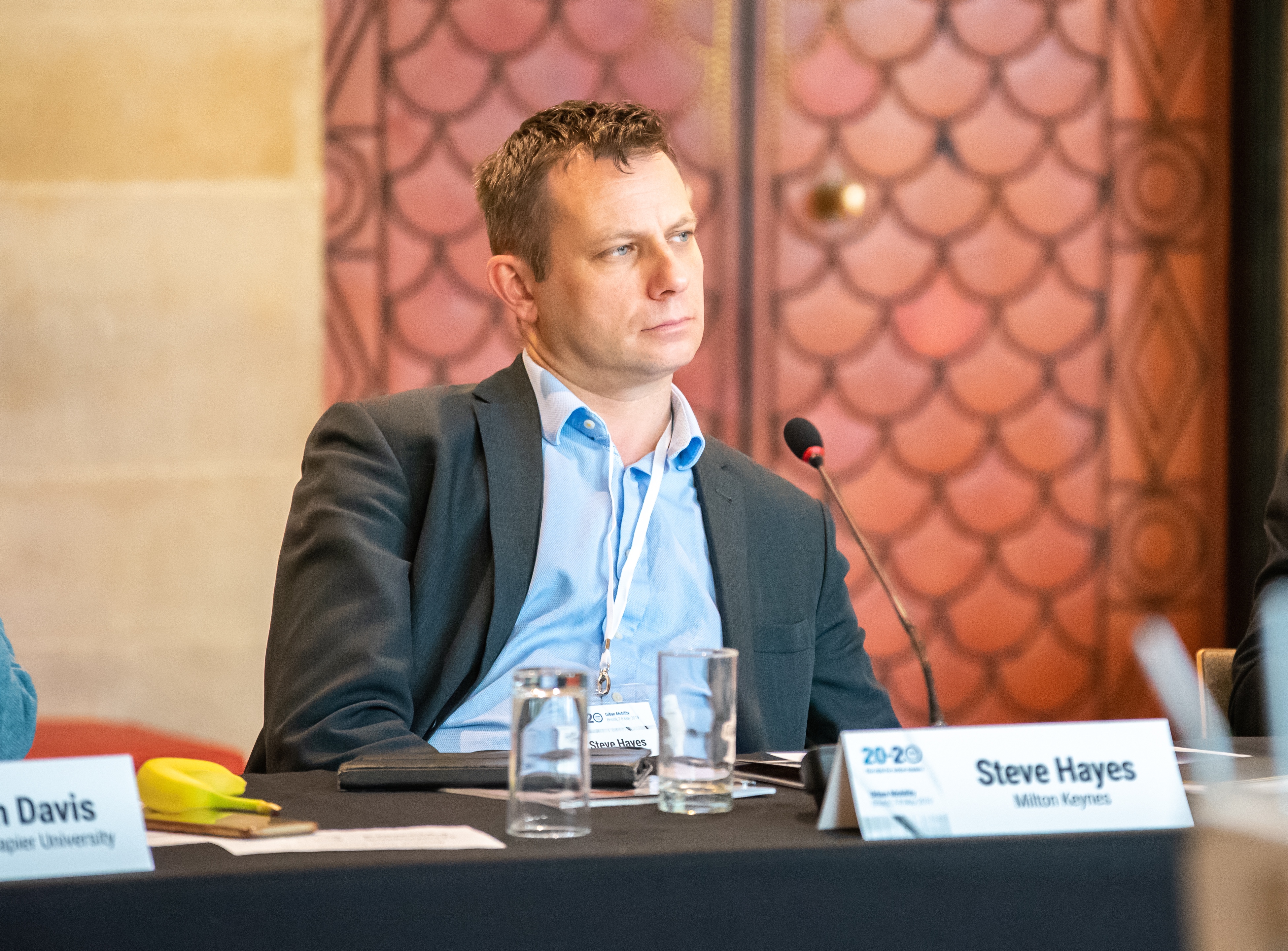 Christopher Carey spoke with Steve Hayes, Head of Transport at Milton Keynes Council, on the sidelines of the 20-20 Cities Urban Mobility meeting in Bristol
How does Milton Keynes plan to encourage people to switch to new modes of transport?
We're developing a public transport smart ticketing system–but we want to expand it, as only around 10 percent of people use public transport for their daily commute. What we want to do is use the same account to pay for other modes of transport; such as taxis, demand-responsive bus services, bike hire, and also parking.
More than 80 percent of commuters drive into Milton Keynes, so if we have an integrated platform where they can pay [for parking], we can then use data from their account to determine how often they're coming into the city, where they're parking and how long they're parking there. We can then send offers and updates which will nudge them towards public transport for certain journeys, and hopefully help change their mindset.
Which issues do you think are most pressing for Milton Keynes?
I think some of the challenges facing Milton Keynes are quite similar to that of other cities, but in different ways. One challenge is that we don't have particularly bad congestion at the moment, so the imperative to do something about it isn't there. But as the city expects to grow rapidly, we need to intervene now so that in 10 to 20 years we don't have the same problems faced by other cities.
One of the key unique selling points about Milton Keynes is that it's quick and easy to get around, and we want to keep it that way. Key to this is encouraging people to think and travel differently.
What will you take away from this meeting?
I found the site visit to Bristol's traffic control centre very useful. The data we are collecting as a transport industry has much wider applications, and by getting different stakeholders to work together, you see different perspectives. I think sometimes it's easy to frame data collection only in terms of transport benefits, but you can miss how it links to the wider conversation about health, safety and air quality.
At the moment a lot of the costs around these schemes are borne by local authority transport departments, when actually the wider benefits are seen in other areas, like healthcare. Having a wider view on issues like this is something that we've talked about for years, but we haven't managed to achieve. Maybe now is the time.
What's been your experience at the 20-20 meetings here in Bristol?
It's been really interesting. It's good to get out of the office, put your mind in a different place and think more about strategic problems, the challenges facing other cities, and the solutions needed to meet these.