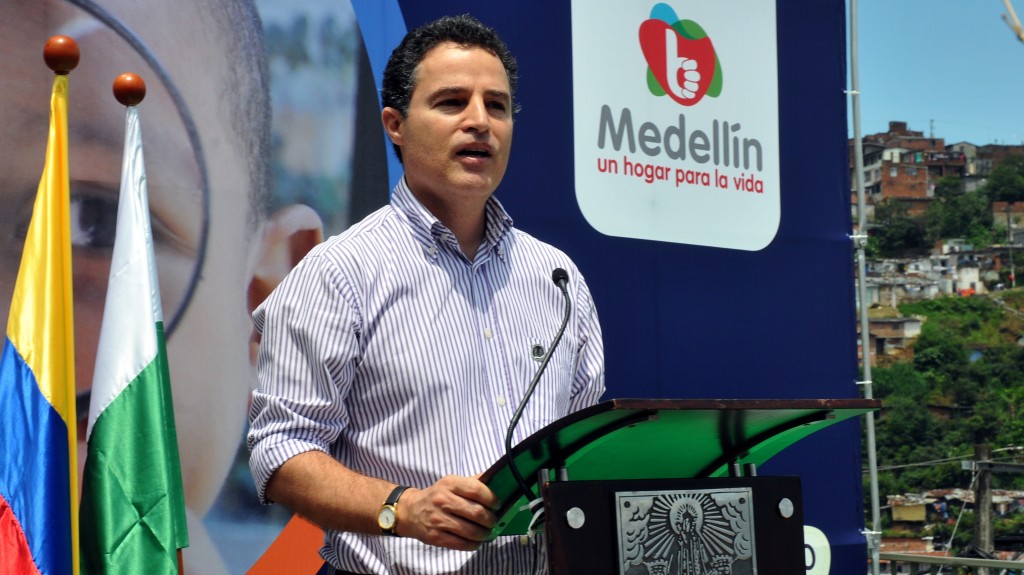 The announcement of Medellín, Columbia, as the host of the Seventh Session of the World Urban Forum in 2014, was met with a chorus of cheers at a press conference held today during this year's Forum in Naples, Italy.
"The selection process began in July of this year," said Andre Dzikus, Chief of Water and Sanitation, UN-Habitat. "Every country around the world was free to submit a bid to host the Forum before the closing date in August. After much deliberation from the jury, it gives me great pleasure to announce that the city of Medellín, Columbia will host the next World Urban Forum."
"I want to thank everyone that was involved in our bid to host the next World Urban Forum," said Anibal Gaviria, Mayor of Medellín. "Medellín hopes to welcome the world to our city as warmly as Naples has and to discuss and find solutions to the challenges we are facing but also to highlight the potential of our own city."
Over 7,000 participants attended this year's event in Naples, with government officials, academics and representatives from non- and inter-governmental agencies engaging in roundtables and dialogues to discuss urban policies aligned with the Forum's theme – The Urban Future. At the opening ceremony, the Mayor of Naples stressed how globalisation meant that cities could benefit from the opportunities offered by the forum for the exchange of knowledge and best practices.
"Today so many issues around the world are identical," said Luigi de Magistris, Mayor of Naples. "Whether it is Mexico City, Istanbul or Naples, we are all working towards making cities more liveable, making municipalities more financially autonomous, encouraging sustainable mobility and reducing poverty."