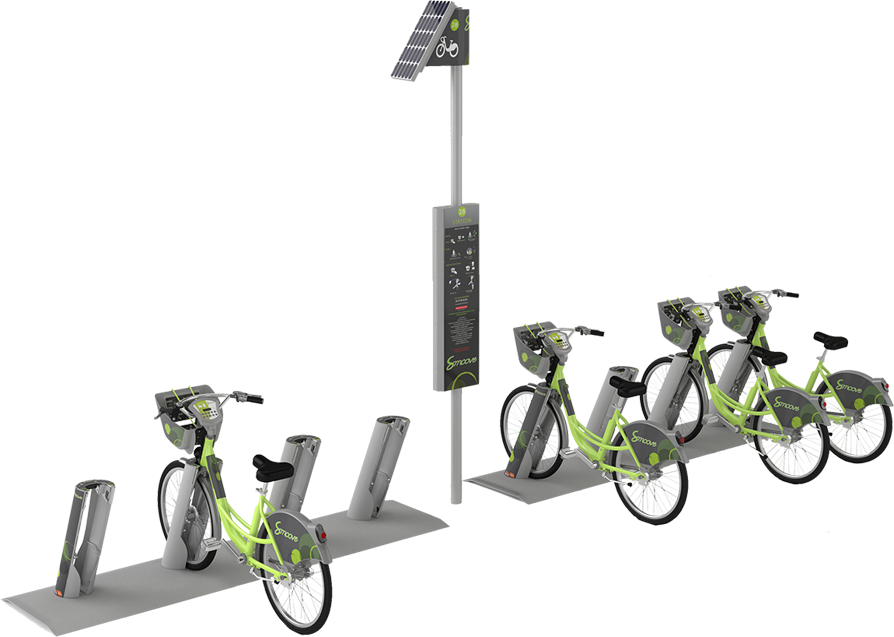 Marrakech has become the first African city to introduce a bike-sharing system, with the launch of Medina Bike at the COP22 meeting this week. Smoove, the company that will operate the system, won a tender organised by the United Nations Industrial Development Organization.
Medina Bike, set up in partnership with local organisation Estates Vision, will have a fleet that comprises of 300 bikes and around 10 stations, and be installed in the city's most emblematic locations, such as Koutoubia or Majorelle Garden. The service will be inaugurated for COP22 and be maintained over time with a renewable contract for an initial term of five years.
"Like in France, the bike was one of the main means of transport in Marrakech, but has gradually lost ground," said Laurent Mercat, CEO of Smoove. "You can tell that a person is from Marrakech if they have a bicycle at the front of their house. Medina Bike will hopefully revive cycling. This tender marks our commitment to finding solutions to promote bike-sharing systems for more pleasant, greener cities."
Medina Bike is part of the Moroccan Government's desire for practical initiatives on sustainable development. The project, an initiative of the Ministry of the Environment and funded by the Global Environmental Facility, highights Morocco's commitment to the fight against the negative impacts of climate change.
Smoove's bike-sharing systems offer innovative solutions: bikes with embedded communication technology and free-standing stations powered by solar energy and not requiring civil engineering during installation. The technology involved has enabled it to offer an overflow feature so that a bike can be returned even if the station is full.
"This year we have installed a fleet of 1,500 bikes in Helsinki in the spring, as well as fleets in Vancouver in July, and Shymkent and Almaty in Kazakhstan during the summer," said Hélène Papa, Smoove Marketing and Communication Manager. "We also carried out the second phase of deployment in Moscow, which now has more than 3,450 bikes, and launched the bike-sharing system in Malacca, Malaysia. We now hope to strengthen our presence in Asia, especially in Singapore where we are involved in the tendering process for the first bike-sharing project."