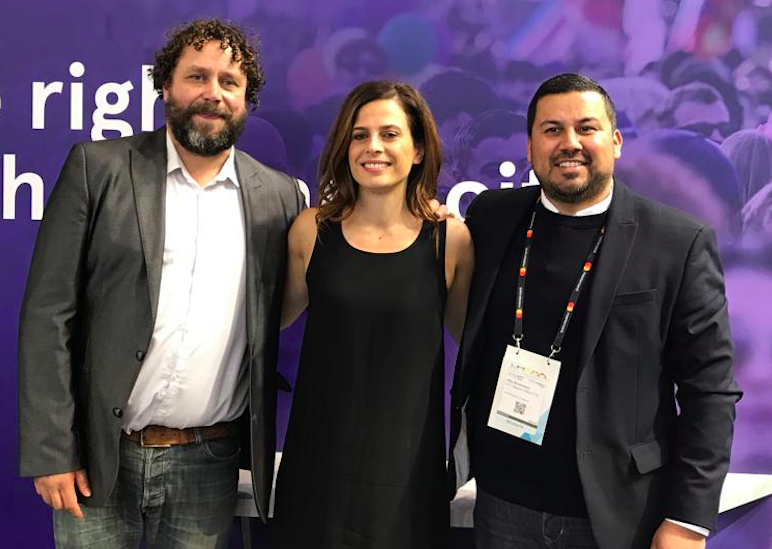 The chief technology officers of Amsterdam, Barcelona and New York have launched a joint initiative to better protect peoples' digital rights.
The Cities Coalition for Digital Rights consists of five key points that cover universal Internet access; privacy, data protections and security; transparency and accountability; participatory democracy; and open and ethical digital standards.
The declaration says that human rights principles such as privacy, freedom of expression, and democracy must be incorporated by design into digital platforms, starting with locally-controlled digital infrastructures and services.
"This is a global framework that puts citizens' rights at the centre of the digital revolution," Francesca Bria, Chief Technology and Digital Innovation Officer, Barcelona, told Cities Today at Smart City Expo World Congress in Barcelona. "The same human rights that people have in their daily life should also apply to a digital world."
The three cities have collaborated with UN-Habitat and are looking to expand the coalition to 100 cities.
"[This coalition] is a very important step in cities' fight for digital rights for our residents," M. Alby Bocanegra, Interim Chief Technology Officer, New York City told Cities Today. "I think there is a real effort and thought process around making digital rights as seamless as basic human rights."
All three cities have taken a lead in the digital rights field. In June, Amsterdam launched a new framework, the digital city, which includes proposals on data minimisation, open by default, privacy by design, and a ban on Wi-Fi tracking.
"We are trying to create our idea of what is a digital city and how do we ensure citizens have the rights," said Ger Baron, Chief Technology Officer, Amsterdam.
In Barcelona, Bria has helped oversee the city's Open Digitisation Plan. From this have come Barcelona's Ethical Digital Standards. The open source policy toolkit is available for cities to develop digital policies that put citizens at the centre and make governments more open, transparent, and collaborative.
In his first term in 2013, Bill de Blasio, Mayor of New York City, established the goal of making sure every New Yorker has affordable, high-speed internet access by 2025. And in 2016, the city created a set of best practices and resources for using smart technologies responsibly in order to establish open and ethical digital service standards.
The coalition and UN-Habitat will share best practices, learn from each other's challenges and successes, and coordinate common initiatives and actions.