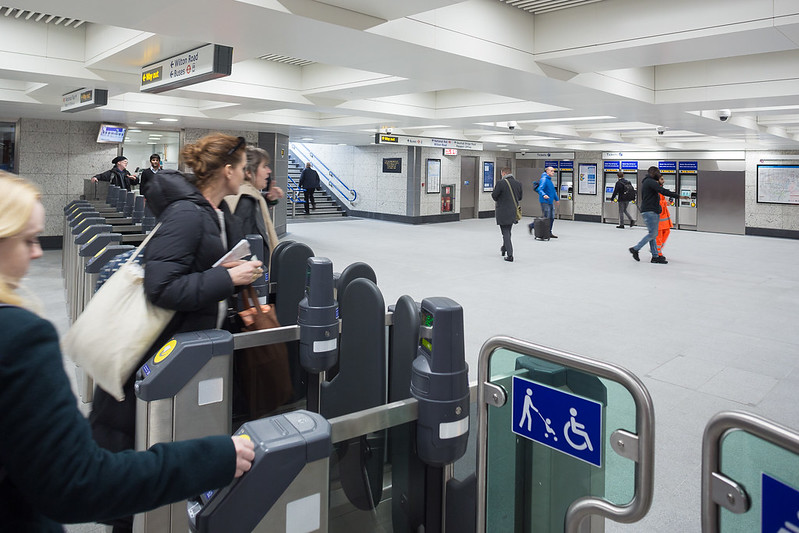 A new study by UK think tank Centre for London has called for a major overhaul of the capital's public transport fare and zonal structures.
The report, Fair access: Towards a transport system for everyone claims the current fare freeze–which has kept single and pay-as-you-go fares across the city's transit network at the same rate for the past four years–needs to be re-evaluated to benefit residents in poorer, outlying areas.
It also called for Transport for London (TfL) to scrap the 60+ Oyster card for older residents and the additional nominee pass for TfL employees.
Silviya Barrett, research manager at the Centre for London, told Cities Today: "While Mayor Khan and TfL may have limited powers over Londoners' incomes or circumstances, there's always more that can be done. The fare freeze is actually not the best way to help people that really need support—regular commuters are not benefiting."
While single and pay-as-you-go fares have remained static, the average cost of weekly, monthly and yearly passes has risen by almost 10 percent since 2015—and will rise a further 2.8 percent in the new year.
Current government regulations for funding the rail industry mean that prices for such passes are beyond the mayor's control.
Barrett believes the price discrepancy is disproportionately affecting poorer London residents, many of whom live on the capital's outskirts and commute everyday.
"Public transport has a huge impact on Londoners' lives, connecting them to each other as well as to places of work, education, healthcare, and culture," she added.
Sadiq Khan has already come under fire from rival politicians claiming the fare freeze has contributed to deficits in TfL's budget.
The transit operator continues to operate at a loss, with its total deficit expected to reach £13 billion by 2023, according to a London Assembly investigation last year.
London's public transport is Europe's most expensive, with a yearly travelcard for zones 1-6 costing £2,568.
"With almost half of the most deprived Londoners contending with poor transport connections, their needs should be accounted for when making investment decisions," said Darren Shirley, Chief Executive, Campaign for Better Transport.
The freeze was a key pledge in Khan's 2016 election manifesto, and will be in place when he stands for re-election in 2020.
In a statement, a spokesperson for the mayor said:"Affordable public transport is vital for those on low incomes, which is why Sadiq has put keeping TfL fares affordable at the heart of his mayoralty."