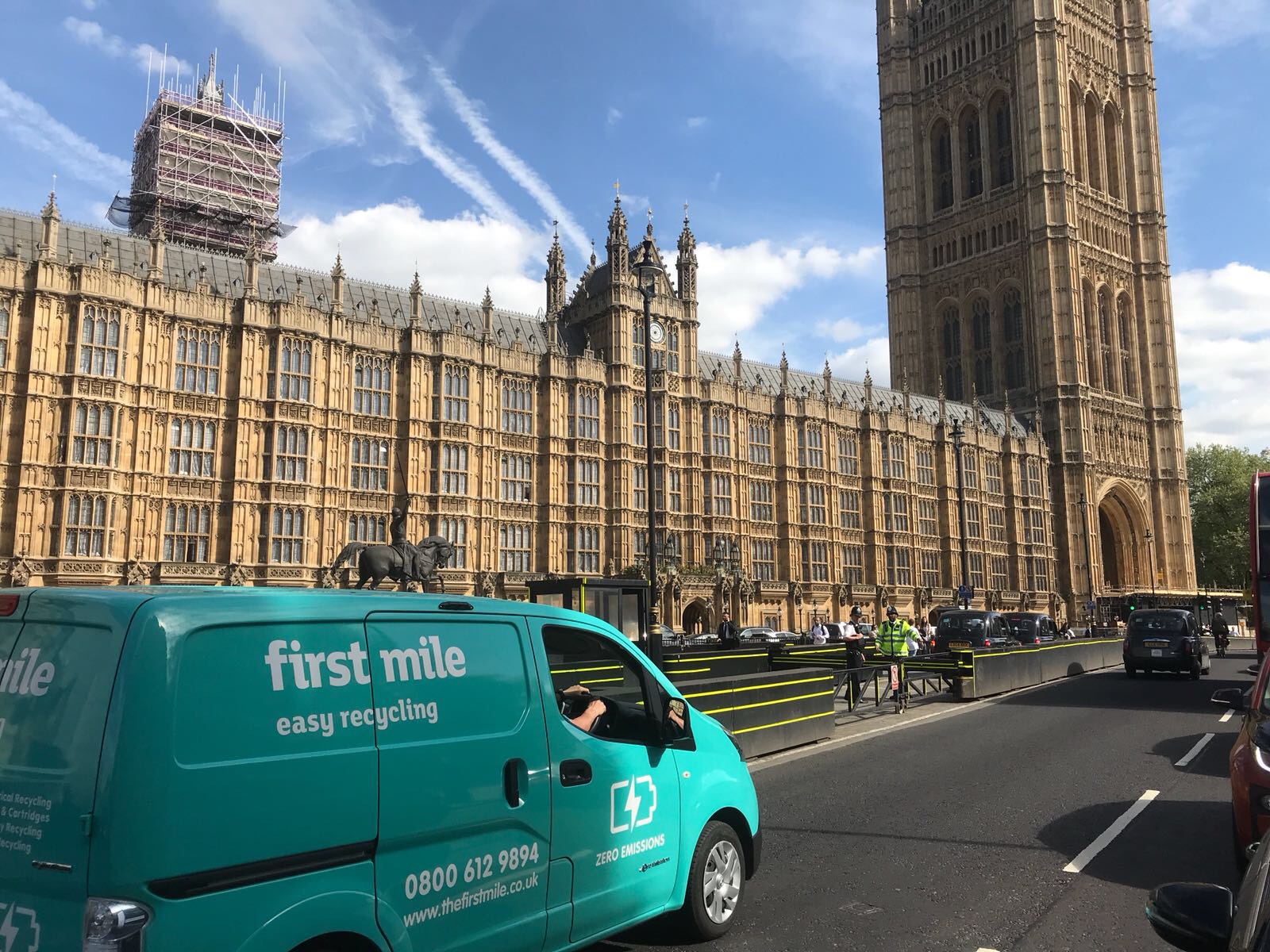 London has started counting down to the launch of a tough Ultra Low Emission Zone (ULEZ) by creating a £23 million fund to encourage small businesses, charities, and health services to scrap heavy-polluting diesel vehicles.
The scheme offers up to £6,000 in funding to replace vehicles and help with running costs of cleaner options. The total number of applications, obtained by Cities Today, demonstrates strong early interest in making the switch.

Paul Cowperthwaite, General Manager of Road User Charging at Transport for London, said that "in just two weeks [since the scheme was launched,] more than 100 people have already applied [for funding]".
"We are working hard to ensure Londoners are prepared for the ULEZ and believe that our large-scale communications campaign and the support we are offering them will help London's small businesses be ready for the ULEZ," said Cowperthwaite.
Alex Williams, Director of City Planning at Transport for London also said in a statement that, with "the Ultra Low Emission Zone just around the corner, it is great to see that so many individuals and businesses are gearing up to help tackle London's toxic air and protect the health of Londoners."
The diesel scrappage scheme takes the amount allocated to help Londoners prepare for ULEZ by Transport for London and the Mayor of London to £50 million.
Under plans for the new zone, cars that fail to meet strict emissions standards will have to pay £12.50 on top of the existing daily congestion charge to enter central London. For heavy goods vehicles over 3.5 tonnes and coaches over 5 tonnes, the fee rises to £100 a day.
The emissions zone will come into force on 8 April and has been described as the "toughest emission standards of any world city" by Transport for London.
Last year, 2 million vehicles entering the Congestion Charge Zone did not meet ULEZ standards, including 1.5 million diesel cars, 500,000 petrol cars, 55,000 HGVs and 10,000 coaches.
The zone is part of the mayor's plans to reduce residents' exposure to high levels of air pollution. Estimates suggest it could cut nitrogen oxides released into the atmosphere by road traffic by 45 percent in its first year.
With less than a month to go until its launch, Transport for London said it is providing advice and support to 6,000 registered fleet customers and 1,000 other stakeholders, including small businesses, charities, and health services.
The transport authority has engaged community-based traffic and navigation app Waze to provide information to drivers nearing the zone. Meanwhile, more than 300 road signs are also being installed to warn drivers at all ULEZ entry points.
In October 2021 the zone will be extended to the north and south circular boundaries.