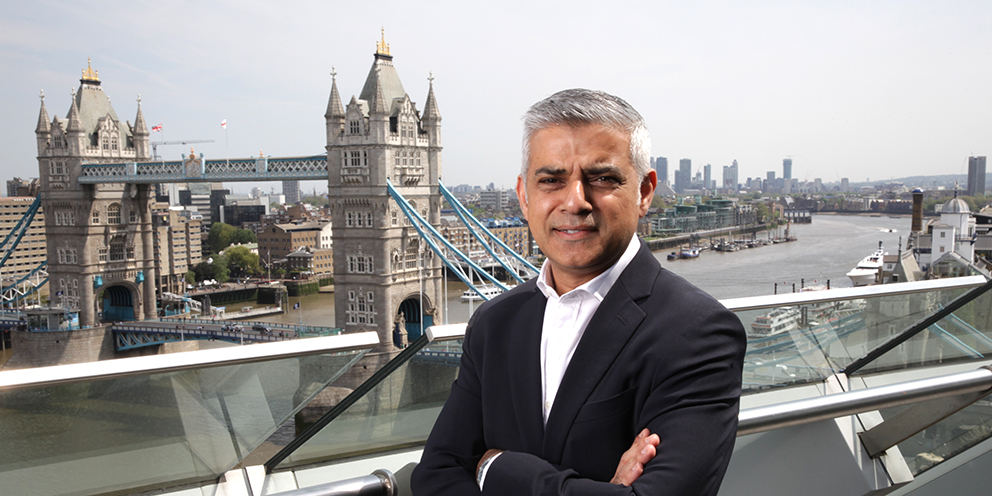 Sadiq Khan, Mayor of London, has launched his search to find London's first ever Chief Digital Officer (CDO) as he pushes London to be the world's leading smart city.
Fulfilling a manifesto commitment, the new CDO will be tasked with ensuring that London makes full use of its technological capabilities to transform the way that public services are delivered in London, making them more accessible, efficient, and better suited to the needs of citizens.
"I want to take the digital transformation of our public services to the next level, so we can improve the ways in which we plan and deliver public services for Londoners," said Khan. "London is a world-leading hub for digital technology, data science and urban innovation. These technologies have the potential to transform the way that Londoners and visitors experience our city."
London is home to 40,000 digital technology companies, employing approximately 250,000 people of which more than a third have been set up in the last five years.
The new CDO will work with the Mayor's Office, local authorities and the technology sector to encourage collaboration and adoption of common standards around data and service transformation. He or she will also work with the Smart London Board made up of leading academics, businesses and entrepreneurs to advise on how London can put digital technology at the heart of improving the city to live, work and invest.
The group representing the UK technology sector, techUK, welcomed the announcement but warned that it would not be a straightforward role.
"London's diverse tech sector combined with local government structures means that the CDO will have to show leadership across a complex range of stakeholders whilst also understanding where the latest tech solutions can make tangible differences to the life of the city," said Julian David, CEO of techUK. "It is key that this role has capacity and resource to make sure the mayor's vision for London's digital future is translated into delivery."
David added that with a new wave of mayors taking the helm after local elections in England held over the weekend, they should look to London as an example.
"We urge the incoming metropolitan mayors to take note of what's happening in London and place a vision for digital at the heart of their administration," he said.
The Conservative party took four of the six new mayoral positions including Peterborough and Cambridgeshire with the Labour party holding onto Greater Manchester and Liverpool City Region. The mayors take their positions as 'metro' mayors to lead a group of councils known as combined authorities.