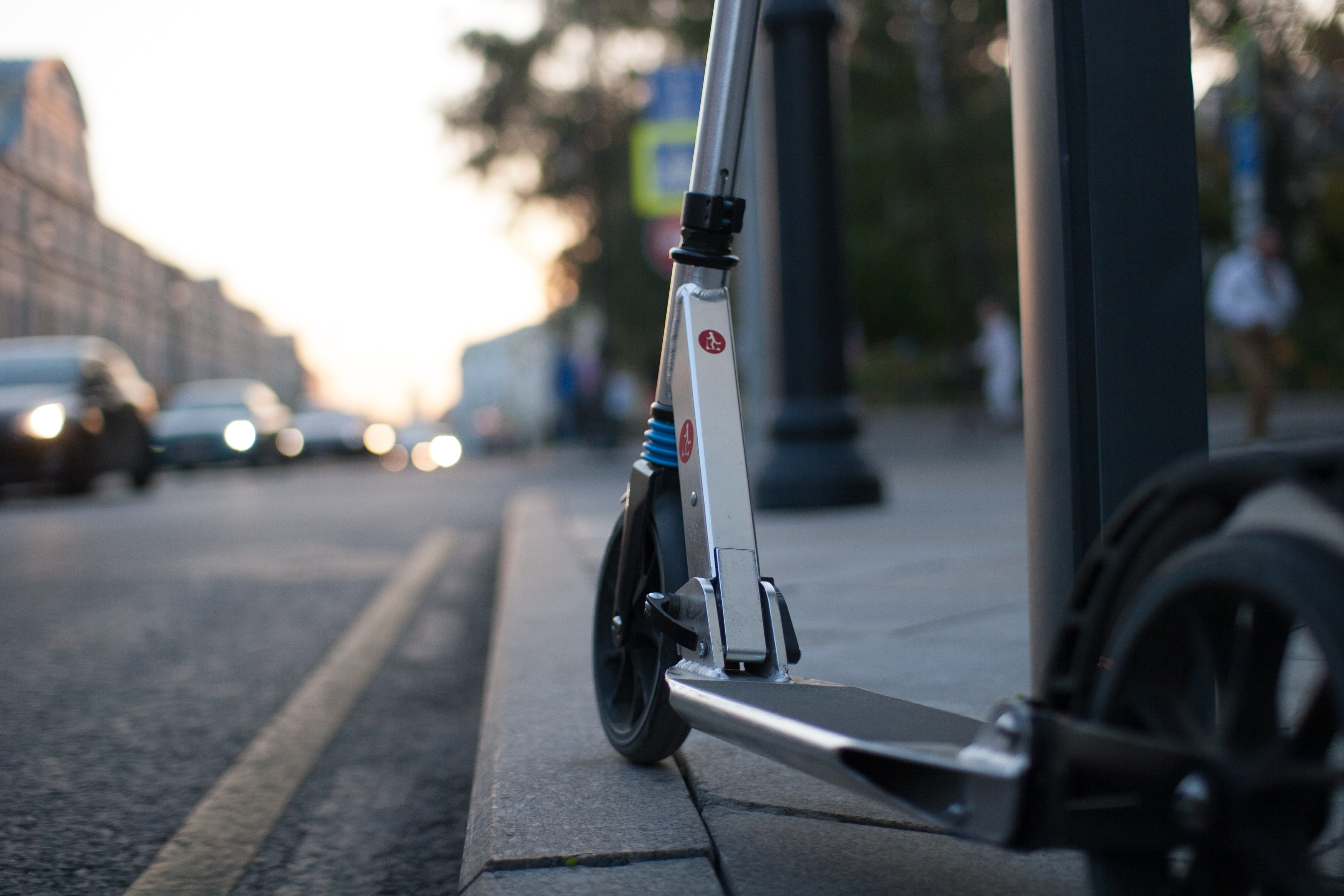 Transport for London (TfL) has launched a competition to decide which three firms will operate the UK's largest e-scooter trials, set to start in early 2021.
Around a third of London's 32 boroughs have so far expressed an interest in participating in the pilots, with more considering joining at a later stage.
The scheme, which will last for one year, will be run by participating boroughs, TfL and pan-London governing body London Councils.
Michael Hurwitz, TfL's Director of Transport Innovation, said: "Safety will be our number one priority during this e-scooter rental trial, which will be critical to providing us the data and insights we need to determine whether e-scooters are a viable part of a greener and healthier future for London."
Cautious introduction
The move follows a Department for Transport (DfT) decision in July to allow local authorities to trial e-scooter hire schemes, and London will join other major UK cities including Liverpool, Manchester and Birmingham in introducing the micromobility devices.
Scooters will be allowed on the road and in cycle lanes – but not on pavements.
Privately owned e-scooters will remain illegal on public roads and pavements, with riders risking a £300 (US$400) fixed penalty notice and six points on their driving licence if stopped by police.
Despite this, private e-scooter use is a common sight across the UK capital, and enforcement by police remains sporadic.
While the exact number of e-scooters has yet to decided, TfL says it will start "cautiously" with between 60 to 150 e-scooters per participating borough, with e-scooters able to move freely across the trial area.
Operators that demonstrate strong performance and compliance will be able to increase the number of e-scooters in their fleet over the course of the trial, while those who do not may have to reduce their fleet size.
Geo-fencing technology will be used to reduce scooter speeds from a maximum of about 15mph down to 8mph in "go slow" areas, and the devices will come to a halt if they reach the boundary of a trial area.
Several e-scooter firms, including Bird, TIER, Lime, LINK and Voi, have already indicated their interest in joining the trials.
Fredrik Hjelm, Voi's CEO, said: "We welcome the start of the tender process to run e-scooter trials in the capital. London is a world-leader in the provision of public transport and has been at the forefront of integrating technology and transport for many years, keeping this great city moving.
"Shared e-scooters offer London the ability to provide a safe, inclusive, carbon-free way for people to get around the capital quickly. We are confident that Voi can help to put London on a new path to a low-carbon micro-mobility future, while helping people return to the capital's centre safely and thereby aid in the city's economic recovery, replacing car trips."
Mixed results
Since the DfT's announcement in July, several e-scooter trials have popped up across UK cities and towns, but some have experienced issues.
Coventry suspended its trial just days after its introduction when users were seen mounting pavements and riding scooters in pedestrianised areas, and one week into an e-scooter trial in Teesside, two riders were stopped by police after they were caught using the devices on a busy dual carriageway.
E-scooter firms rely on geofencing technology to combat their use in restricted areas, though the time-lag in disabling devices when they leave a permitted area – which can be up to 30 seconds – has meant this isn't always effective. In October, American firm Superpedestrian claimed to have designed an inbuilt sensor-based geofenced system on its LINK e-scooters which disables them within a second of leaving an authorised zone.
Image: let-s-kick (Unsplash)