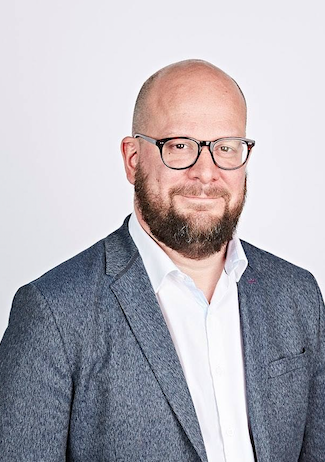 The Coronavirus (COVID-19) crisis is speeding up the evolution of London's Datastore to function more like a library than a lake.
Speaking on a webinar this week, London's Chief Digital Officer, Theo Blackwell, said this shift reinforces a "purpose-driven" approach to the use of data and better reflects London's complexity and federated nature. The city has 33 different boroughs, several NHS trusts and various city-wide agencies, which are each "sovereign owners" of their data.
The Datastore open data-sharing platform, which launched in 2010, was one of the first city initiatives of its kind and has been used to tackle challenges such as road congestion and poor air quality, as well as providing the basis for private sector tools such as Citymapper. London's Datastore has around 60,000 users each month and houses more than 6,000 datasets.
As London begins to plan its road to recovery from the pandemic, "we will need to seek further datasets than we would normally gather," Blackwell said, especially around vulnerability, the economy and transport. This will require collaboration with the private sector and various bodies.
For example, a key focus is ascertaining and tracking the "busyness" of the city for both public health and economic monitoring purposes.
"That potentially involves the bringing together of transport data, data around air quality, data from cameras and all sorts of other types of data, including people's opinions, and creating models around that," Blackwell said.
This is driving a "library index card" approach which will allow City Hall to quickly assemble data from many different suppliers, with minimal additional technology investment, by capturing the purpose of the data and then identifying relevant sources.
"So effectively our registry doesn't so much store the data of London; it tells you where it is," he explained.
Speeding up change
While many smart city infrastructure projects are stalled due to Coronavirus, the pandemic is also seeing other initiatives speed up from months to weeks or even days, Blackwell said, including the Datastore.
"We are accelerating this in a matter of weeks so that we can respond to the needs of the medium and long-term resilience of the city," he commented.
The new vision for the Datastore will also address some common concerns about smart cities, such as the idea of state institutions aggregating all the data in a city.
"Our question back to those who do that [would be]: for what purpose are you using this data?" said Blackwell. "It fits very nicely both within the constitutional structure of London and also the principles set out in GDPR [the General Data Protection regulation], where one of the major parts of that is telling people what you are using their data for."
Blackwell noted that through various initiatives, London found that citizens were more willing to share their data than had been expected, "provided that you spoke clearly to people about it, you told them what it was for and that you instituted some governance."
On the same Reuters webinar, Eddie Copeland , Director at the London Office of Technology and Innovation (LOTI), which was established in June 2019 to help London boroughs collaborate around technology and data, said the COVID-19 crisis has highlighted the importance of being able to use and share data quickly as well as adding to the areas which need to be strengthened.
These include making the Datastore serve as a central hub, plugging information gaps identified during the pandemic, using more real-time data, advancing procurement standards and legal and ethical 'building blocks', and developing data talent.
Copeland added: "We know that there are some suppliers out there who will charge local authorities to access their own data. That's a practice we need to absolutely rule out at a contract level."