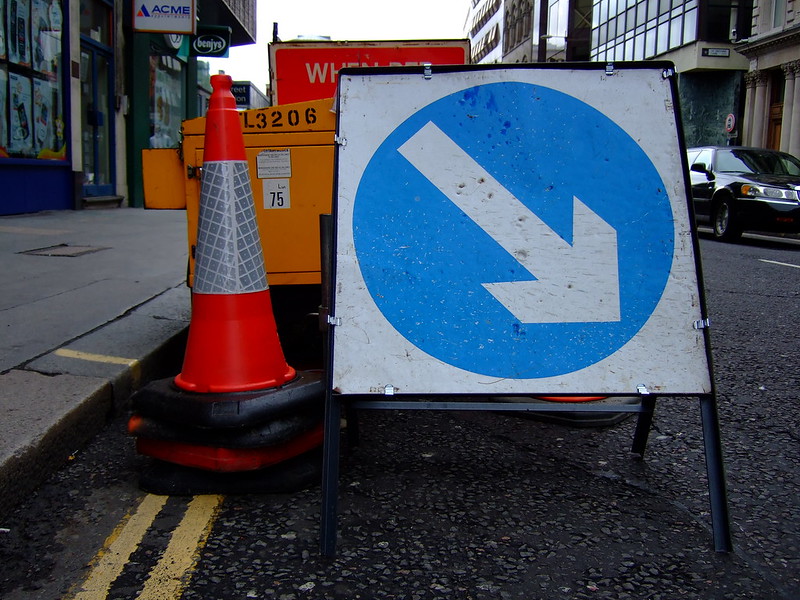 Transport for London (TfL) is proposing an expansion of their lane rental scheme which would cover almost three quarters of its road network.
The scheme, introduced in 2012, charges utility companies a daily fee of between £800 and £2,500 for digging up the busiest sections of London's roads at peak times.
Lane rental charges currently exist on 56 percent of the TfL road network, with pricing dependant on how congested the area usually is between 6:30am-10:00pm. 
The transit operator is also launching a 'roadworks charter', which sets out targets to make roadworks safer and less disruptive by 2021.
Measures include companies sharing plans in advance to coordinate the timing of works and reducing obstacles for vulnerable road users.
To date, five companies (Thames Water, UK Power Networks, energy company SGN, Cadent Gas, and telco operator BT) have signed up to the charter.
Clive Bairsto, Chief Executive of Street Works UK, an industry wide business interest group representing UK utility companies told Cities Today: "The Department for Transport has [already] set out clear guidance that lane rental charges should only apply to the most critical parts of the road network. TfL's proposals to extend network coverage will break these rules by targeting areas that are beyond London's busiest roads."
He added that he would encourage everyone in the sector to carefully scrutinise the implication of TfL's proposals.
"We need a fair and consistent approach to the application of lane rental schemes, one that encourages works and helps fulfil their original purpose–to reduce congestion."
In 2018/19, TfL invested £6.1 million in projects with funding from the scheme, including trials of a new low-noise rapid pot hole repair system and a technology innovation challenge to develop new products capable of making roadworks smarter and safer.
Glynn Barton, TfL's director of network management said the transit operator is "working very closely with industry" and all money raised from the scheme is reinvested in initiatives and innovations to reduce disruption caused by roadworks across the capital.
Other proposed changes to the scheme include a £350-day charge for works on the busiest sections of pavement, and reducing the hour from when charges finish from 10pm to 8pm.
Since the lane rental scheme was introduced in 2012, there has been a 65-percent increase in companies working concurrently at the same site, and a 30 percent rise in planned utility works at night.
In the last year, serious disruption in the areas where charges apply has fallen by 41 percent (150 hours) when compared to 2010/11, and collaborative working between multiple companies has increased by 61 percent.
A consultation period on the plan is open until 8 November.