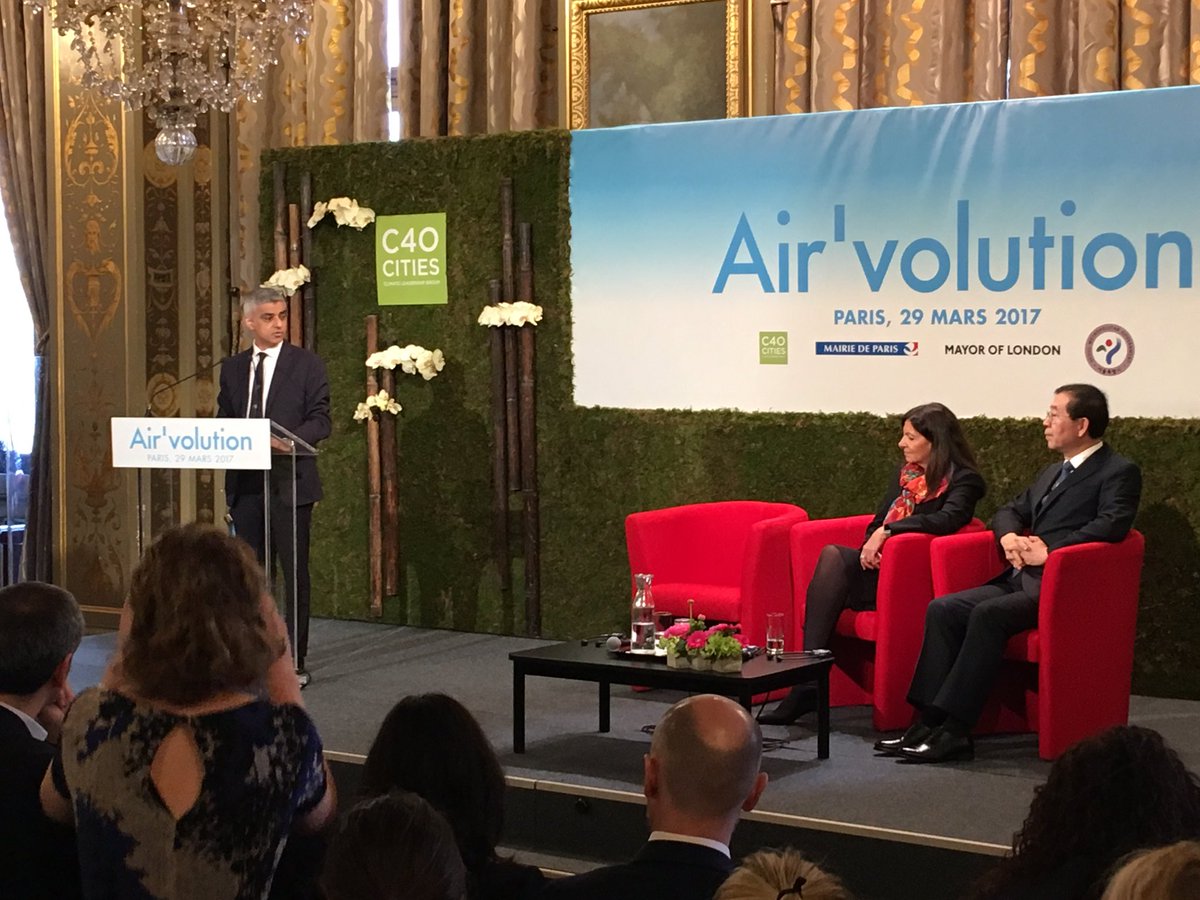 Mayor of London, Sadiq Khan and Mayor of Paris, Anne Hidalgo have announced that they are to introduce schemes to score new vehicles based on their emissions and impact on air quality. The schemes will help car buyers identify the most environmentally friendly models on the road and choose new cars that will help reduce air pollution.
Currently vehicle scoring schemes, such as EU standards, only regulate some pollutants and only require vehicles to meet standards in laboratory conditions. Actual emissions on the road have been proven to be up to 15 times greater. The new schemes will allocate each car model with a score, based on all of the air pollutants they release during on-road conditions. The scores will be made easily available to citizens through dedicated websites, with consumers getting a more accurate understanding of how polluting a car will be when driven.
"My scheme will put an end to the smoke and mirrors that have been employed in official emissions tests," said Mayor Khan. "By having on the road testing I believe we will help Londoners make an informed choice and incentivise manufacturers to build cleaner vehicles sooner. This scheme is also a fantastic example of how big cities around the world can pool their expertise and influence to encourage big industry to clean up its act."
The new online 'cleaner vehicle checker' will include test results for new car and van models on the market. It will clearly and more accurately detail the emissions they produce on roads. The scheme will help restore public confidence after many motorists bought cleaner cars in good faith but later found out they had dirty polluting engines because of manufacturers using 'cheat devices' or flaws in the official testing process.
Mayor Hidalgo is set to introduce a complementary car-scoring scheme in Paris, while other international cities, including Seoul, Madrid, Mexico City, Milan, Moscow, Oslo and Tokyo have committed to work with C40 Cities to develop a global scoring system relevant and accessible to all citizens, and will explore how to provide this accurate and transparent information to the public.
"For too long, some vehicle manufacturers have been able to hide behind inconsistent regulation and consumer uncertainty about the damage their cars are causing," said Mayor Hidalgo. "This announcement is a wake-up call to car companies that they need to act now. Citizens of Paris and cities around the world demand clean air to breathe and this new scoring scheme will be key to helping achieve that."