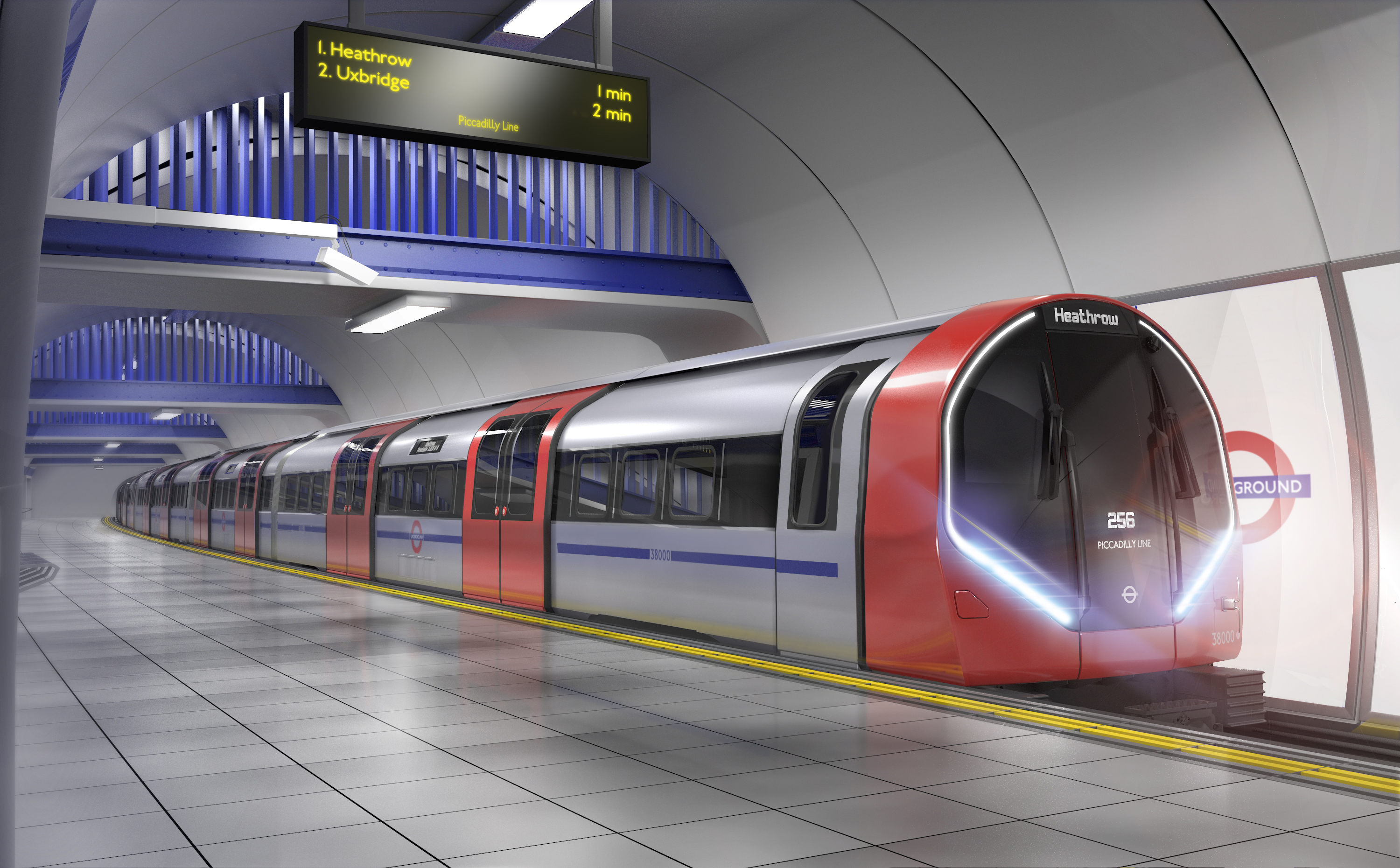 Transport for London (TfL) has ordered 94 new Tube trains and launched a new walking app in a fresh bid to make it easier, quicker, and healthier to get around the city.
The new state-of-the-art fleet of 'Inspiro London' Tube trains are set to replace 50-year-old trains operating the city's Piccadilly line. Trains will be fully air-conditioned and will have on-board information systems to help the line's 700,000 daily users plan onward journeys.
The contract to design, build, and maintain the trains is worth an estimated £1.5 billion and has been awarded to Siemens. The company is also expected to build trains for all four Deep Tube lines–Piccadilly, Bakerloo, Central and Waterloo & City.
Speaking about the contract, Nigel Holness, Managing Director of London Underground, said the new trains "will significantly improve the journeys of millions of our customers, providing more frequent and more reliable trains for decades to come."
The continued modernisation of the Tube is a key part of the Mayor of London's Transport Strategy and the new trains will allow the transport authority to increase the frequency of departures to every 135 seconds during peak hours by 2026.
However, while passengers will have to wait until 2024 before the new trains are ready for service, the launch of the walking app by TfL and wayfinding app Go Jauntly means residents and visitors can now access the city's Walking Tube Map using their smartphone.
The app, which was revealed in November, shows walking times to their nearest Tube and Overground stations as well as Santander Cycles docking stations.
The app also uses TfL's open data feed to provide step-free access information for each station, as well as wheelchair-friendly walking routes. In addition, Go Jauntly is testing audio features.
According to Will Norman, London's Walking and Cycling Commissioner, the app will "encourage more Londoners to walk regularly–improving their health and tackling our air pollution crisis".
The app follows the announcement of the Walking Action Plan created by TfL and the mayor to make London the world's most walkable city, with a million extra daily walking trips by 2024.
The plan sets out how London will become a city where walking, for those that can, is the most obvious, enjoyable and attractive means of travel for all short trips.
Meanwhile, investment in the Tube trains and walking app is seen as a way of further reducing reliance on cars while contributing to the Mayor's target of 80 percent of journeys being made by public transport, cycling or walking by 2041.