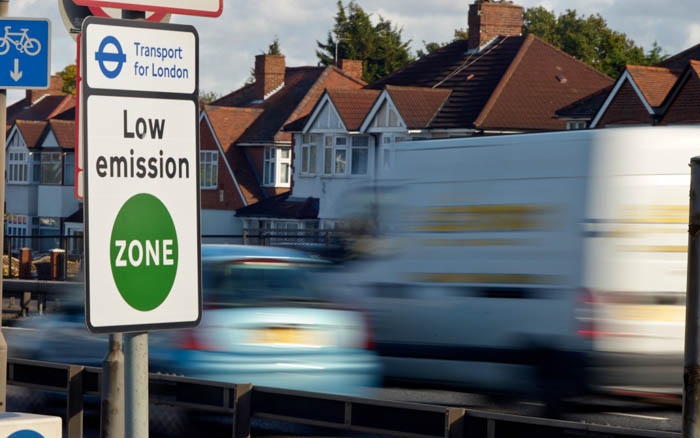 Mayor of London, Sadiq Khan has announced that the most-polluting vehicles will have to pay a daily charge to drive within central London from 8 April 2019 under new proposals, to help combat the city's toxic air crisis.
Mayor Khan is proposing to expand this charge, the Ultra Low Emission Zone (ULEZ), across Greater London for heavy diesel vehicles, including buses, coaches and lorries, in 2020, and up to the North and South Circular roads for cars and vans in 2021.
"The air in London is lethal and I will not stand by and do nothing," said Mayor Khan. "I'm announcing bold proposals, which are critically needed to safeguard Londoners from our air quality health crisis. I want to announce my intention to consult on these proposals in good time so that business and those affected by new charges will have time to make changes they need to adapt to our low emission requirements. Now I urge the Government to step up and match my ambition to transform the appalling air we breathe."
Mayor Khan confirmed the £10 T-Charge will start in October this year. He is now proposing, following a public consultation, that this will be replaced by the introduction of the world's first Ultra Low Emission Zone in central London from Monday 8 April 2019. The ULEZ in 2019 will cover the same area as the existing congestion charging zone.
Petrol vehicles that don't meet Euro 4 standards and diesel vehicles that do not meet Euro 6 standards will have to pay a ULEZ daily fee (£12.50 for cars, vans and motorbikes; £100 for buses, coaches and HGVs) to drive in the zone, 24 hours a day, 365 days a year. Approximately, petrol cars more than 13 years old in 2019, and diesel cars more than 4 years old in 2019, will not meet the new standards. The total cost, with the congestion charge added (during the times of day it is applicable), for motorists with non-compliant cars will be £24 a day.
"Reducing diesel emissions in the congestion charge zone will reduce exposure to toxic soot particles and gases," said Jonathan Grigg, Professor of Paediatric and Environmental Medicine, Queen Mary University of London. "To maximise the effectiveness of this initiative, the Government must now act to remove the current toxic fleet of diesel cars, vans and buses from all our roads"
The ULEZ will apply to all vehicle types, except black taxis. It is estimated that introducing ULEZ in central London will result in nearly a 50 percent reduction in road transport nitrogen oxides emissions in 2020.