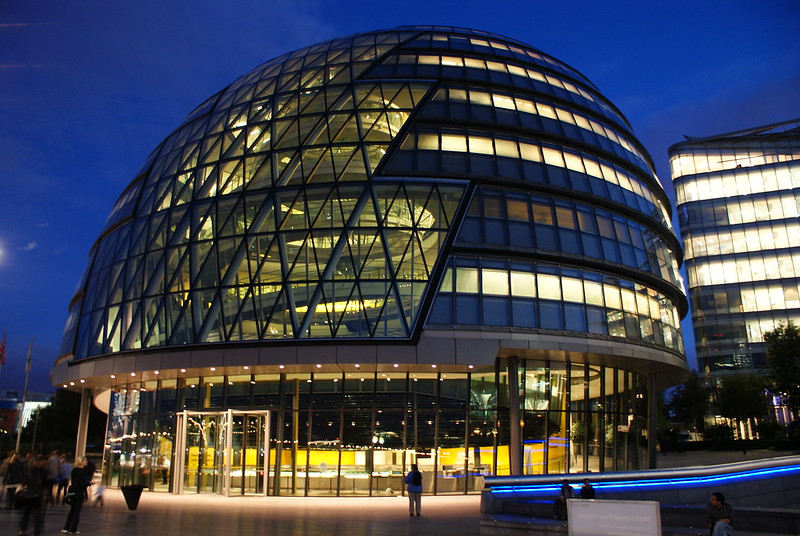 London will install 100 air quality sensors at hospitals, schools and other priority locations over the next four years as part of a new partnership between the Mayor's office, Bloomberg Philanthropies and Imperial College London.
The £750,000 (US$834,585) scheme will add to the UK capital's existing sensor network and aims to aid the city's green recovery from the coronavirus pandemic.
London has made significant progress in tackling air quality but acknowledges that there is still a long way to go. The annual Travel in London Report by Transport for London (TfL), published in October, found that the number of Londoners now living in areas where the amount of nitrogen dioxide (NO₂) exceeds legal limits has dropped by 94 percent since 2016.
This has been attributed to the newly introduced low-emission bus zones and the launch of the ultra-low emission zone (ULEZ) in central London in February 2019, as well as huge drops in car use over the first few months of the coronavirus pandemic.
However, the report also found that 99 percent of Londoners still live in areas which exceed World Health Organization (WHO) recommended guidelines for particulate matter 2.5 (PM2.5).
Milestone
Speaking about the latest announcement on the new air quality sensors, London Mayor Sadiq Khan said: "This is a major milestone for our world-leading Breathe London sensor network. Giving Londoners the opportunity to see the levels of pollution in their local area will improve awareness and help people reduce their exposure.
"It will also help City Hall, Transport for London (TfL) and the boroughs better target efforts on improving air quality for all. As we face up to the current climate emergency, I hope the success of this scheme will act as a blueprint for cities around the world to battle their own toxic air emergencies."
Community groups, charities, businesses, individuals, academics and boroughs will also be able to "buy in" at a substantially reduced cost to the Breathe London network to source reliable air pollution data for local projects or schemes.
The rollout of the new sensors will be provided by global sensing and data analytics company Clarity Movement Co., and is the next phase of the Breathe London project, launched by Mayor Khan in January 2019.
The project has previously experimented with different kinds of sensor technology, including mobile sensors fitted to Google Streetview Cars, wearable sensors monitoring children's exposure to air pollution on their journey to school, a pilot project using lower-cost fixed sensors in a dense sensor network and evaluating the air quality impact of School Streets.
Landmark case
This week, a London coroner's court ruled that the death of a nine-year-old girl following an asthma attack in 2013 was directly caused by the city's air pollution – making her the first person in the UK to have air pollution listed as a cause of death.
The ruling will place increased pressure on the UK government and local authorities to adhere to domestic and EU legislation on air quality levels.
Speaking at the inquest, Assistant Coroner Philip Barlow said: "During the course of her illness between 2010 and 2013 she was exposed to levels of nitrogen dioxide and particulate matter in excess of WHO guidelines.
"Air pollution was a significant contributory factor to both the induction and exacerbation of her asthma, and the principal source of her exposure was traffic emissions."
In a statement, Mayor Khan said the coroner's conclusion was a "landmark moment" and "turning point" in the fight against air pollution.
"Toxic air pollution is a public health crisis, especially for our children, and the inquest underlined yet again the importance of pushing ahead with bold policies such as expanding the ultra low emission zone to inner London."
Image: janmennens (Flickr)