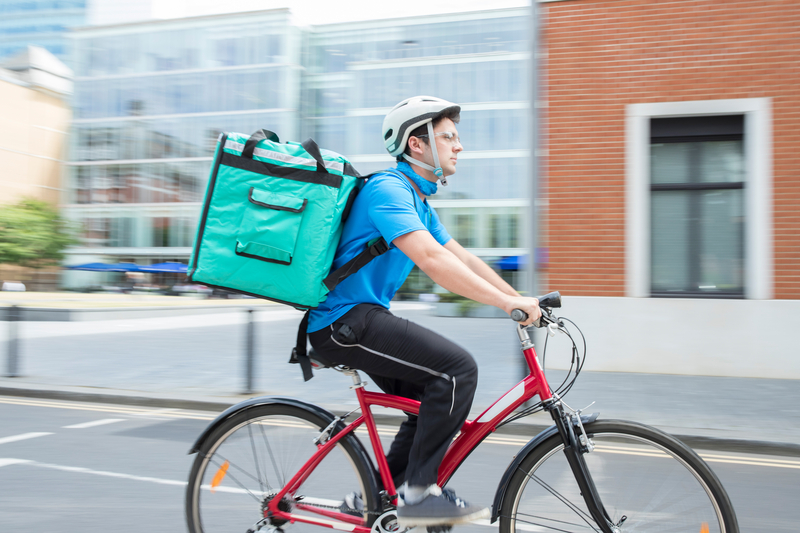 London's £1 million (US$1.42 million) Resilience Fund is now open for applications from businesses. It aims to tap data and technology to solve key challenges identified as central to the city's recovery from the pandemic.
These include supporting gig economy workers, market traders and people suffering bereavement; advancing smart mobility and renewable energy production; and reducing food insecurity.
The Mayor's Resilience Fund, delivered in partnership with Nesta and funded by the London Economic Action Partnership (LEAP), will provide grants of up to £50,000 for solutions which boost resiliency.
Mayor of London Sadiq Khan said: "The challenges we face as a result of the Covid-19 pandemic affect every area of our lives and the economy. But I know our city is home to a wealth of innovation – and so I have no doubt that many of the solutions we need to drive our recovery will come from right here in the capital.
"This has been a very dark and difficult period for our city and I hope that these funds will bring together the capital's talent and help build a more resilient city."
The challenges reflect how the pandemic has prompted a greater appreciation at all government levels of the power of data to address pressing and important problems. The crisis is also reinforcing a shift by many local governments away from a technology-led approach to 'smart cities'.
As Theo Blackwell, London's Chief Digital Officer, recently told Cities Today: "We need to start with what problem we need to solve and what the users need, and approach it from there."
Gig economy
Partner organisations will work with the Greater London Authority to help funding applicants develop their ideas. Each partner is in charge of one of ten challenges.
London is particularly calling for data-driven ideas to tackle issues such as activating vacant properties on high streets (in partnership with Ealing Council's High Streets Taskforce); helping local businesses access affordable workspace (with Hackney Wick and Fish Island Creative Enterprise Zone); and reducing vulnerable residents' exposure to air pollution (with Lambeth Council).
In partnership with campaign organisation the Living Wage Foundation, the city is also seeking ideas which use data and technology to facilitate better pay and conditions for gig economy workers.
Laura Gardiner, Director of the Living Wage Foundation, said: "There are around 4.7 million workers in the gig economy and while many enjoy flexible working patterns, millions are trapped in low pay, with around 700,000 earning less than the minimum wage. The pandemic has shown how essential their work is, and the importance of providing them with greater security. One of the biggest challenges is that the nature of this work makes it hard for those in the gig economy to accurately gauge their take-home pay.
"By partnering with workers and innovators through the Resilience Fund, we hope to spur new tools that enable workers and employers to accurately gauge income and expenses on the gig economy platforms they use. This will allow a clearer picture on whether workers are earning the Living Wage, ultimately encouraging more gig employers to achieve this benchmark and so driving pay rises among low-paid gig economy workers."
Transport and traders
Mobility is a key focus area and London is seeking solutions which use health and travel data to increase public confidence and enable safe re-opening. A challenge with Better Bankside BID and King's College London will develop ways to make freight journeys more efficient.
Other challenges are improving bereavement support services for communities disproportionately impacted by Covid-19 (in partnership with Thrive LDN); diverting surplus food to community organisations (in partnership with Groundwork London); and using the river to generate renewable energy (in partnership with the Royal Docks Team).
London is also looking for ideas which can support its market traders, working with Hackney Council.
In addition, Khan launched a new Designing London's Recovery initiative, which is also funded by LEAP and will bring public bodies, charities, businesses, social enterprises and educational institutions together to collaboratively develop new solutions with the Design Council and the London Office of Technology and Innovation (LOTI).
Three specific challenges will be announced soon and will focus on vulnerable residents and those hardest hit by coronavirus. Previous Design Council projects have included addressing issues related to violence in A&E departments, ageing society, and shifting economic needs.
Successful applicants will receive a share of £500,000 as well as support from the Design Council.
Last week, LOTI announced the two successful bids that will share its £150,000 Covid Innovation Fund.
Half the money will go towards a project on using data to better understand digital exclusion and the other half towards a scheme to provide preventative support for vulnerable people affected by the pandemic.
Image: Katie Nesling | Dreamstime.com