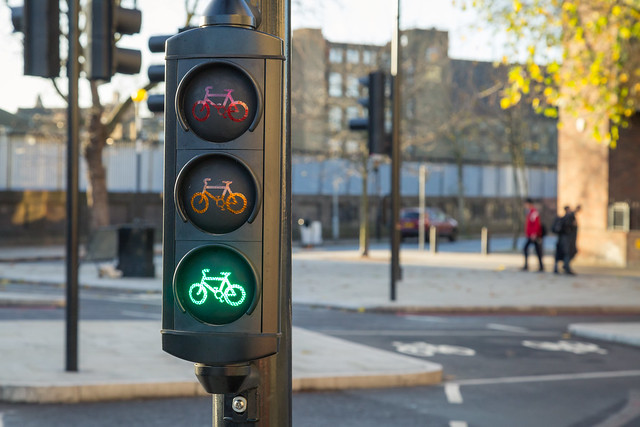 The City of Liverpool plans to create a "web" of new cycling and walking routes across the city centre, aimed at promoting a safer and healthier environment for residents.
The scheme was announced by Joe Anderson, Mayor of Liverpool, at a council meeting last week, during which the city added an additional £2 million to a £2 million pot of government and European funding.
The latter is part of the Transforming Cities Fund, a nationwide scheme aimed at improving transport connections across major UK cities.
Anderson announced he wanted to connect parks and green spaces with "proper cycle lanes" across the city.
"I was looking at buying my grandchildren bikes recently and I couldn't do it, I had to tell them that I wasn't happy with them cycling on the roads–I would be really scared," he said. "A big part of that is because of the massive lack of funding we have had to repair our roads."
Anderson referred to large central government cuts in funding for local government over the past decade, with some studies showing Liverpool has suffered a 32 percent drop in real terms.
James Noakes, Liverpool Councillor and Cabinet Member for City Services told Cities Today: "Changing our cities to be more cycle friendly and to move away from car dominance is a key challenge across the world, [and] in Liverpool we are putting the right approach in place."
"But it will take time, effort and a lot more money to improve infrastructure and attitudes for sustainable travel. I think that we could do with ten times that amount [£ 4 million] just for starters."
TfL announces funding boost for cycle parking
Elsewhere in the UK, Transport for London (TfL) has announced a £2.5-million investment over the next year to boost the number of bicycle parking spaces in the UK capital.
A study by TfL revealed half of London's cyclists say a lack of parking is one of the main factors deterring them from cycling, and it is estimated that more than 50,000 spaces will be needed over the next six years to meet demand.
Will Norman, London's Walking and Cycling Commissioner, said: "To enable more people to cycle it is essential that we not only make our streets safer, but also make cycling easier and more convenient. If people know there is good cycle parking at their local station or at their place of work, they are much more likely to use their bike."
The plan includes improved parking outside ten commuter stations, along with 1,400 new spaces in residential areas.