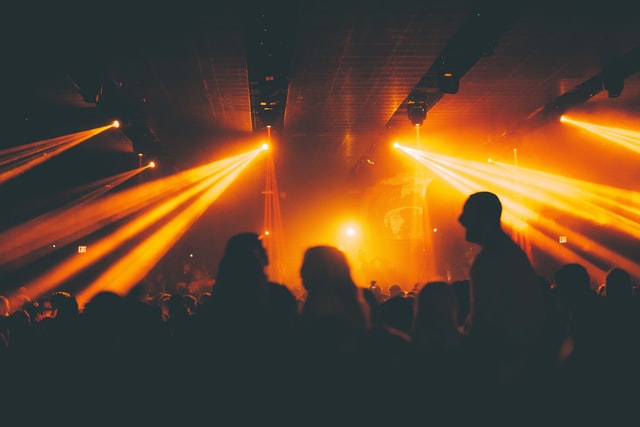 To prepare for venues to reopen, the City of Liverpool is hosting two nightclub events next week as part of a scientific experiment under the national Events Research programme (ERP). Nightclubs in the UK have been closed since March 2020 under COVID restrictions.
The First Dance will host 6,000 clubbers across two days at the Bramley-Moore Dock warehouse in an event which requires no social distancing or mask-wearing.
The ERP is being used to provide scientific data into how events for a range of audiences could be permitted to safely reopen as part of England's roadmap out of lockdown, scheduled for no earlier than June 21. The review will inform how venues and events could operate from this summer.
For the nightclub pilot, scientists are looking to see if and how crowds mixing and dancing indoors increases the risk of transmission of COVID-19.
Entry requirements
Tickets for the First Dance, which will be hosted by nightclub organiser Circus, have now gone on sale. Attendance is open to over-18s living in the Liverpool City Region and registered to a local GP. They must be healthy and showing no sign of Covid-19 symptoms.
Ticketholders will have to take a Lateral Flow Test at a community testing site 24 hours before the event and produce a negative result to gain entry.  Those attending will be urged to take an at-home PCR test on the day of the event and five days afterwards to monitor virus transmission, although this isn't mandatory. There is no vaccine requirement.
Liverpool's Director of Public Health, Matt Ashton, said: "The ERP is all about getting back to doing what we love doing, safely.
"Events are an important part of the wellbeing, social fabric and economies of communities, particularly in Liverpool and there should be an enormous sense of pride that this city is taking a national lead in this hugely important research programme."
Pilot events
The city has stressed that "vaccine passports are not part of Liverpool's pilot events programme".
The potential to introduce domestic 'vaccine passports' for entry into venues has caused controversy and debate in the UK, with concerns about surveillance and a two-tier society. The government says it is considering evidence around Covid-status certification and no decisions have been made.
Certificates would allow people to show if they have been vaccinated, had a negative test or have natural immunity from a confirmed infection in the previous six months.
The First Dance event line-up includes Fatboy Slim, The Blessed Madonna, Yousef and more.
Other Liverpool events which form part of the ERP include a business conference, music festival and cinema nights.
National events include the World Snooker Championship at Sheffield's Crucible Theatre and the League Cup Final and FA Cup Final at Wembley Stadium.
In November, Gyeonggi Province in South Korea organised a 1,200-capacity K-pop concert at Goyang Main Stadium.
It installed 300 clear dome tents and used contactless thermal imaging cameras and an 'air-shower' gate which sprayed a sterilising mist.