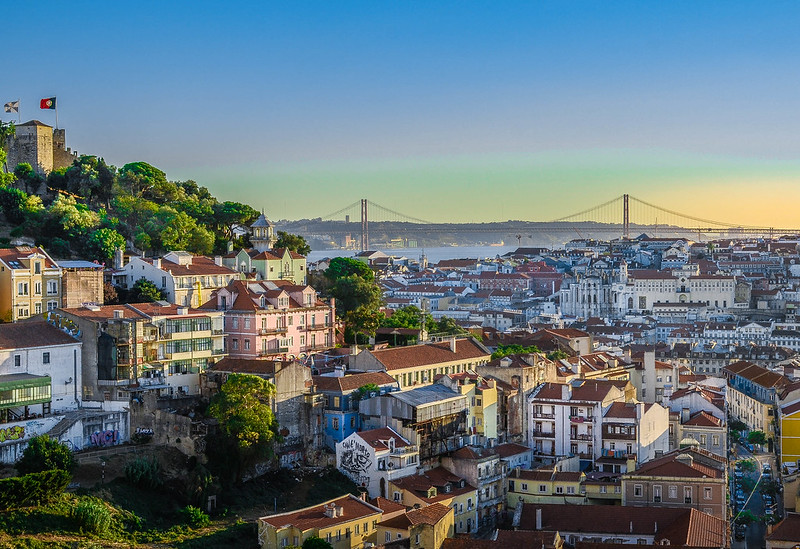 The Portuguese capital Lisbon has established an integrated digital platform to coordinate the city's response to the coronavirus (COVID-19) pandemic, linking all of its 18 municipalities in one place.
During a recent webinar on local government responses to the outbreak, representatives from the city of Lisbon spoke about their partnership with consulting firm Deloitte on the platform development.
"With this platform we have managed to create something in seven days that would usually take two months," said Miguel Gaspar, Lisbon's Deputy Mayor for Mobility and Safety.
The city has identified four key factors in dealing with the pandemic: social response, economic relaunch, digital transformation and municipal cooperation.
It considers the social aspect to be one of the most critical, and includes measures to maintain and increase support to vulnerable people in partnership with the city's 24 local boroughs including providing elderly residents with warm meals, medicines and hygiene products; the creation of an additional four homeless shelters; and the provision of take-away school meals for low-income families.
There are also measures to support key workers (health, police, fire services) and offer financial support to support families and social institutions including the suspension of rents for municipal housing and a €25 million social emergency fund.
"You cannot shut down a city without first preparing to protect the weak," said Gaspar. "It's also very important to collaborate and not compete with other organisations at both the national and local level, these kinds of mistakes can easily happen."
Portugal has a considerably lower infection and death rate than neighbouring Spain, one of the countries worst hit by the pandemic.
This is despite it having the third highest proportion of elderly residents in the EU, behind Italy and Greece.
It has credited early action and community solidarity to the low rates of infection.
Miguel Eiras Antunes, Global Smart City Leader, Deloitte said: "Cities are the first line of an organised response for people's basic needs, they are close to us. It is important [for cities] to work with communities in order to change their behaviour to contain the pandemic."
During the webinar Deloitte set out its framework for working with local government and city leaders, echoing Lisbon's approach to dealing with the crisis.
The consulting firm has also collaborated with Lisbon through its CitySynergy platform which monitors cases, along with scheduling appointments and results for all COVID-19 tests.