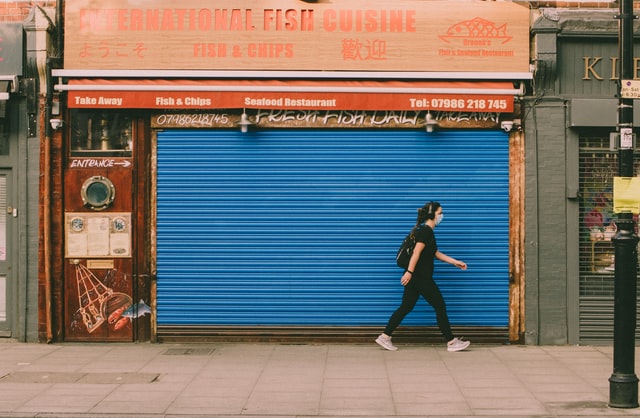 Photo: Edward Howell on Unsplash
Lessons from London's open innovation challenge for pandemic recovery
19 July 2021
by Sarah Wray
Ten start-ups have been selected as the winners of the London Mayor's Resilience Fund.
Their solutions include a floating solar array, an income-tracking tool for gig workers, and a platform for fitting out workspaces affordably.
The £1 million (US$1.37 million) innovation programme was set up to support London's businesses and community groups to recover from COVID-19 and to help make the capital city more resilient.
London Mayor Sadiq Khan identified ten priority challenges alongside local authorities, public agencies, social enterprises, and community groups. These problems, including reviving high streets, supporting the bereaved and improving air quality, were then put out to the city's innovation community.
Khan said: "The pandemic has been the most challenging period in our great city's history since World War Two. London is home to some of the most brilliant innovators in the world, which is why I set a series of challenges.
"The winners are using digital, data and technology to make a real difference to Londoners, from supporting local businesses and traders to green and renewable solutions for our city."
The Fund is delivered in partnership with Nesta Challenges and backed by the London Economic Action Partnership (LEAP).
Procurement
Kathy Nothstine, Head of Future Cities at Nesta Challenges, said there are opportunities for more cities to use a challenge-based approach to tackling pressing issues in their communities.
She commented: "It makes sense for many types of scenarios to use the traditional procurement approach, but as cities are facing thorny, complex problems where they're looking for more nimble, creative approaches, the challenge prize makes sense. It's a good way to test out a lot of different ideas and support a whole cohort of innovators."
After an initial delivery phase which ran from May to July 2021 and saw 35 innovators working across the ten challenges, the winning teams will now receive a further £40,000 and mentorship to develop their solutions between now and October.
What makes a good challenge?
Nesta applies five 'green light' indicators to help cities and others select initiatives which are suited to a challenge-based approach. These include having a well-defined problem or opportunity that needs fresh thinking. Challenges apply well to issues that need an accelerated approach and where incentives could spur the market and there is a clear route to commercial adoption.
For other cities that want to replicate the process, Nothstine said: "We would emphasise the early engagement with problem holders and also potential problem solvers to really understand where the gaps are and where a challenge could have an impact."
She added that a co-creation element is also key. Several of the participating start-ups adapted an existing product, pivoted their organisation or started the company because of the challenge.
Winners
The Resilience Fund winners are:
Activating high streets: Sqwyre by Whythawk – A commercial location database supporting research into business properties to help reduce vacancy rates.
Affordable workspace: Open-Source Platform for Affordable Workspace Fit Out by Arbeit Project – An adaptable fit-out model that offers a cost-effective solution for newly built spaces or empty premises, aiming to reduce property costs for the end user.
Public markets: OpenMarkets.London by Tabled – The project aims to make it easier to apply for a trading licence across London's local authority markets.
Local food: Spaze Food Management Platform by Spaze – A cloud-based resource management platform for the coordination of local food stakeholders and management of food supply and demand to tackle food insecurity.
Gig economy: Finmo – Finmo's solution builds on the company's existing software for multi-job workers to track their income and expenses and file a tax return. This will be developed further to allow gig economy workers to understand their take-home pay and how their net hourly wage compares to the Living Wage.
Air quality: HEAL – Healthy Air Quality Impacts in Lambeth by BlockDox – A solution for Lambeth and other London Boroughs to model and assess health impacts from air quality interventions.
Renewable energy: Royal Docks Floating Solar by Renewable Connections Developments Limited – A floating solar array in London's Royal Docks that will provide clean renewable energy directly to London's City Airport, as well as other local customers.
Smart mobility: DynamicLink by Kale Collective – A platform for the on-demand optimisation of freight journeys for operators.
Bereavement services: Loss in Translation by Apart of Me – A mobile app that supports young people from minority ethnic backgrounds who are grieving.
COVID-safe travel: The Aubin Journey Planner by JNCTION – A new door-to-door journey planner which enables people to plan trips to minimise potential exposure to COVID-19 by choosing routes which are quieter and via lower infection areas.
Image:  Edward Howell on Unsplash