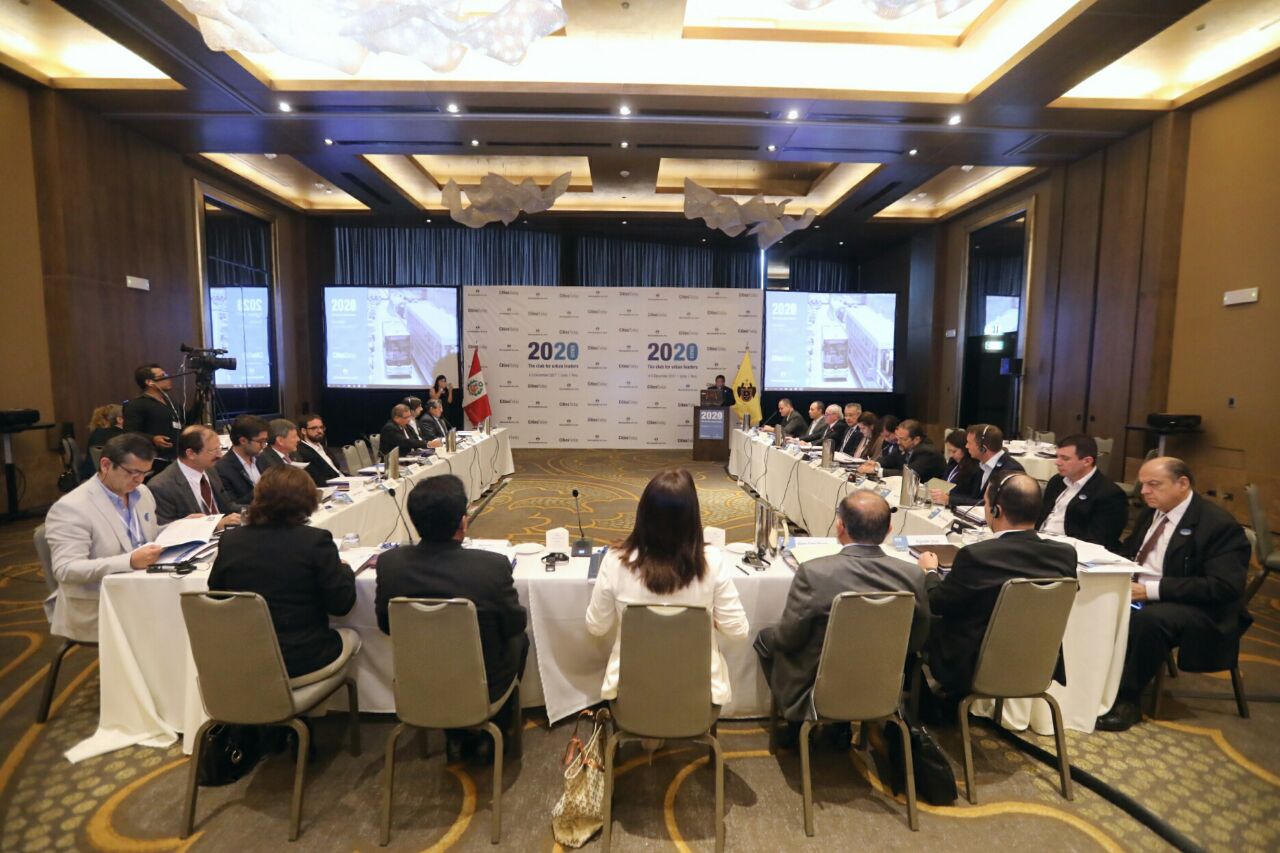 Lima has agreed to send a delegation to Buenos Aires in March 2018 to share experience on upcoming projects following its hosting of the 2020 City Mobility meeting, a two-day event which Cities Today organised in December in the Peruvian capital.
"Lima is a city that looks to the future and is interested in collecting the experiences of the most developed cities in the hemisphere to modernise and improve their urban mobility systems to provide greater and optimal benefits to citizens and those who visit our city as an attractive point of tourism and/or of business," said the Mayor of Lima, Patricia Juárez, during her keynote speech.
Buenos Aires and Lima will share research, in particular, on intelligent transport systems.
"The meeting has been more than productive. I believe that at future meetings many links will be achieved between cities and organisations in a way that contributes greatly to the development of our own experiences as leaders on these issues," said Eva Jokanovich, General Director for Transit and Transportation of the Government of the City of Buenos Aires. She outlined her city's two main challenges for 2018 as how to use technology for integrated mobility management and monitoring public transport use by means of technology.
Integrated public transport, transit-oriented development and intelligent transport systems were the key topics discussed in Lima, which was the third regional gathering of transport leaders from both the public and private sector.
Private sector partners are focusing on different challenges across the region, many of which are linked to the multiplicity of platforms which have been built up by different operators.
"When you look at cities like Santiago, you have different transportation operators that might want to migrate to a common card, but those entities will have their own card mapping and applications that have their own clearance system," explained Martin Liebl, Head of Product Management, Sector Secure Mobility & Retail at NXP, a global provider of card-based solutions for mobility. "So, providing technology that enables multiple applications or transportation credentials on a single card is one of our goals."
The cities of Asunción and Buenos Aires presented on urban development and mobility, with both including Superblocks—a new model of mobility that restructures the typical urban road network—in their presentations.
"It was not easy to transform streets that used to be for cars into spaces for people. Today, the area is safer and with less noise and pollution," said architect Gonzalo Garay, special consultant to the office of the Mayor of Asunción.