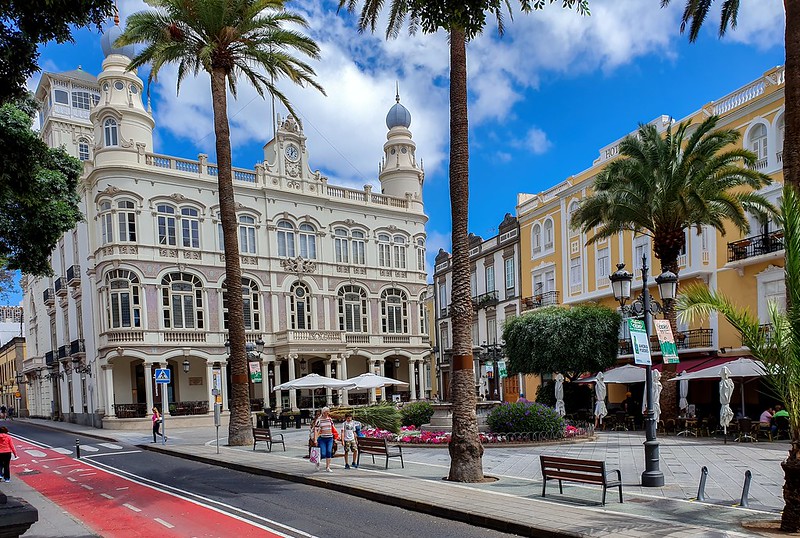 Las Palmas de Gran Canaria has scooped the resilience prize at the 2020 CIVITAS Awards for its mobility response to the coronavirus pandemic.
The Spanish city's "Mobility Plan for the New Normality" combined a rapid response with a long-term vision for the future of mobility, which included the expansion of pedestrian zones and bike routes, lowering speed limits and promoting the use of public transport.
Speaking at the virtual awards ceremony, Jose Eduardo Ramirez, Councillor, Mobility Department, Las Palmas de Gran Canaria, said: "We are proud that this European-level initiative has rewarded our efforts to improve people's lives through sustainable mobility. For us, this is fundamental to everyone's wellbeing."
Porto and Rome were runners-up in the same category, with Porto's introduction of an e-scooter sharing programme and 'parklets' (replacing parking spaces for various uses) receiving praise from the judges.
This year's awards were hosted on the sidelines of the European Commission's first Urban Mobility Days conference, a three-day online event which brings together mobility experts from across Europe to discuss the latest trends and developments in transport.
Opportunities and threats
Funchal, Portugal were winners of the "legacy" award for its reconfiguration of city streets from a car-centric model to a people-centred one, with Bruno Martins, Funchal City Councillor for Urban Mobility, saying the award marked a "real high point" for the city.
The winning cities will receive a trophy and were invited to speak as part of the panel debate at the Urban Mobility Days, alongside other recent EU sustainable mobility award winners.
Matthew Baldwin, Deputy Director-General at the European Commission's DG MOVE, said: "It's incredible to see that these cities have shown such resilience, resourcefulness and adaptability in what was already a constantly evolving mobility landscape – even before the COVID-19 crisis. They have understood that exceptional times require bold action.
"Ad-hoc initiatives – such as pop-up cycle lanes, extra space around public transport stops, and swathes of new pedestrian zones – have been essential in helping people to move around and meet safely throughout the pandemic," he remarked. "Here's hoping that many of them become permanent features. But many cities are also facing a threat to the provision and financing of public transport, which is a major challenge."