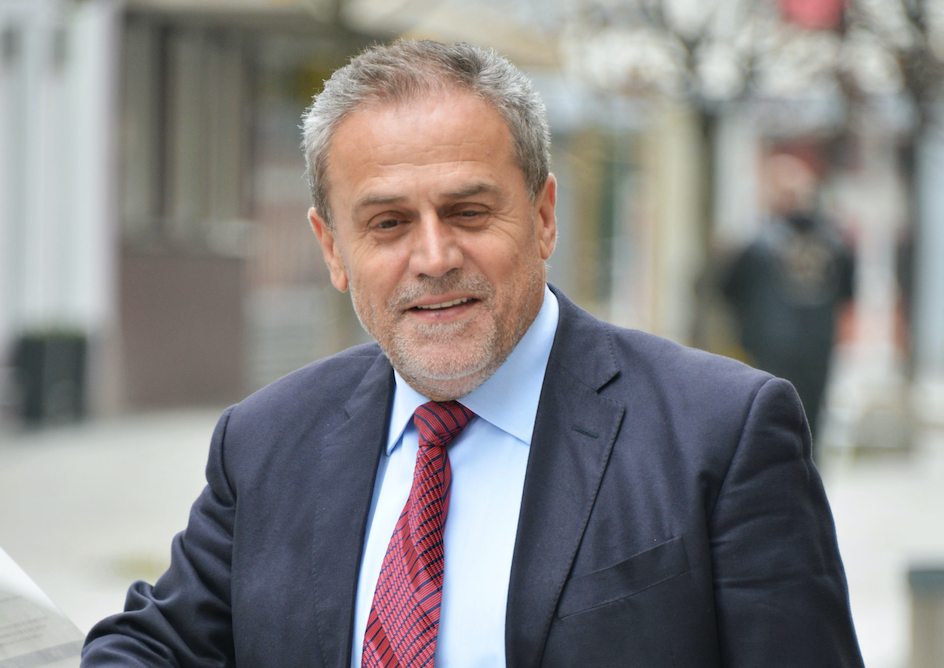 Why did you become mayor?
I wanted to change something. I felt that Zagreb could and should do better. When I was first elected mayor in 2000, the war wounds were still fresh in Zagreb and Croatia, and the problems were, understandably, difficult and numerous.
What is your favourite part of the job?
Meeting people and communicating out in the field, on the street, in neighbourhoods, listening to their everyday problems and solving them. All of this gives me immense pleasure and the drive to start a new day with even more energy.
What is the biggest challenge you have faced in being a mayor?
To create a positive atmosphere and climate in which the efforts of individuals and groups have a synergistic effect, and their work makes the entire society better, more successful and richer. I'm talking about people, about their enthusiasm and their willingness to invest more effort and energy. We are constantly working on this; we see progress, but we want it to be even greater.
What do you think have been your biggest achievements?
I'm most proud of the fact that Zagreb is an extremely tolerant, multi-ethnic, multi-confessional and multi-cultural city. For two years in a row we won the title of the best Christmas market in Europe, and have been proclaimed the best tourist destination this year.
What was your last overseas trip as mayor?
Belgrade. With colleagues from neighbouring countries I participated in the Investment Forum where we talked about economic cooperation and investment opportunities.
Who is the most interesting person you have met or worked with since becoming mayor?
Professor Ana Stavljenić Rukavina, Vice-President of the City Assembly of the City of Zagreb.
What do you think of social networking for mayors?
Every additional channel of communication can only help to feel the pulse of the city better, and bring our decisions in line with what our citizens expect of us.
Where do you expect to be in five years' time?
In five years I hope for a better, more developed and efficient Zagreb, having solved some of today's challenges. My role in that will be determined by the citizens of Zagreb.
Favourite place in your city and why?
The heart of the city, Dolac, a colourful marketplace where saleswomen offer their own homemade products such as cream cheese, flowers and other goods.
What are you reading right now?
Eros and Civilization, by Herbert Marcuse.
Are you an early bird or a night owl?
I am a full-time bird. I get up early and I go to bed late. That's the pace I've set, and I can say that I enjoy every moment of it.
Hobbies and interests outside of work?
Fortunately, my job is my hobby. But whenever I can, I like to cook. I enjoy preparing food, especially if it's for friends.
Do you have a favourite sport team?
Since qualification for the World Cup in Russia has ended and we have secured our participation, it has to be our football team, "Vatreni".
Favourite travel destination?
Rome.
Who is your hero or inspiration?
My mother.
What advice would you give to the first time visitor to your city/region?
Enjoy, do not rush, discover! Along with the beauty you can see at every step in Zagreb, one should discover the charm and the spirit of people who are worthy, hospitable, willing to accept, and give back even more.
What is your life philosophy?
Acta, non verba. Deeds, not words.
---
CITY, COUNTRY OF BIRTH:
Grude, Bosnia and Herzegovina
EDUCATION:
BA in Political Science
DATE ELECTED MAYOR:
First elected on 31 May, 2000; elected for the sixth time on 4 June, 2017
PREVIOUS EMPLOYMENT:
Municipality of Pescenica
---
Zagreb hosts first cycle study visit
Last year, the city of Zagreb was host to the first-ever study visit for the European initiative on cleaner, better transport cities, CIVITAS–City VITAlity and Sustainability–as part of a series of free peer-to-peer training activities for transport practitioners from across Europe.
The city of Zagreb welcomed participants from four countries on a two-day study tour about cycling projects that have been rolled out in the city.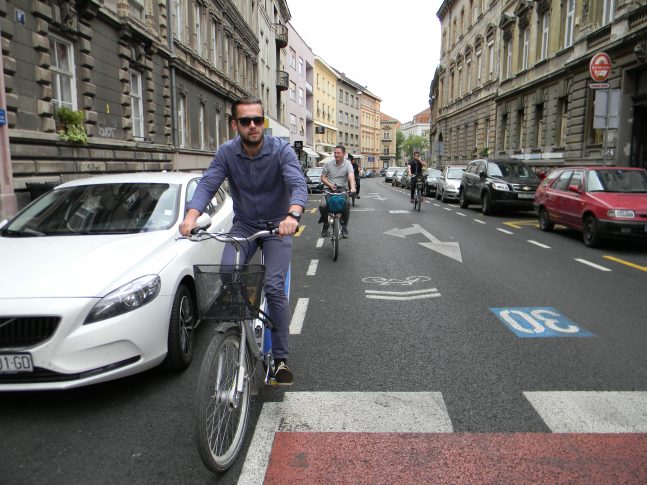 One such project is the bike-on-bus (BoB) initiative whereby buses on routes connecting the hilly parts of the city were equipped with bike racks to encourage intermodal transport use. Initially this measure was tested on four buses on three routes to review acceptance and uptake by public transport users. Its success has been met with additional funding and expansion of the measure to other buses.
Head of Transport for the city of Zagreb, Dinko Billc, said: "Bikes are a sustainable transport solution, which help improve the environment and make the city more attractive to tourists and citizens alike."
The implementation of this measure built on the activities from a previous CIVITAS Living Lab project (CIVITAS ELAN) and other European funded projects (Presto and Ch4llenge). It also tapped into the experiences of the city of Funchal, where transport practitioners from Zagreb learned about a similar measure (FUN 6.2 Bus on Bike) through a study visit organised as part of the CIVITAS MIMOSA project.
Greenway Cycling Route
Participants took a turn through the city using the bike sharing scheme, Next Bike–unveiled in 2013 as part of a public-private partnership–and Pedicab, a three-wheeled bike rental service, both of which have proved popular with tourists and citizens alike. Here, participants were introduced to a third project currently underway; the cross-border Greenway Cycling Route connecting two European Union member states, Croatia and Slovenia.
The 121-kilometre Greenway Cycling Route will be realised in three phases, connecting the border with Republic of Slovenia in the west with the border of Zagreb County (Lijevi Dubrovčak) in the east. With 50 kilometres passing directly through the city of Zagreb, the Greenway will also provide a fast and safe route for cyclists and will used as major transport artery for freight in terms of urban last-mile delivery.
Built along the scenic Sava River, the route is also designed to strengthen eco-tourism in the area and will be equipped with a range of measures from signalling, lighting, electric bicycle chargers, traffic counters and information tables.
Steven Murrell from the city of Edinburgh, a participant in the study visit, said: "Energy and passion are critical to success. It is impressive how much has been achieved by a small number of people."
Through the projects and the exchange opportunities offered, CIVITAS aims to nurture political commitment, public-private partnerships and the creation of cleaner, better-connected transport systems for citizens in Europe.
To find out more about the initiative and the activities and services on offer, visit www.civitas.eu