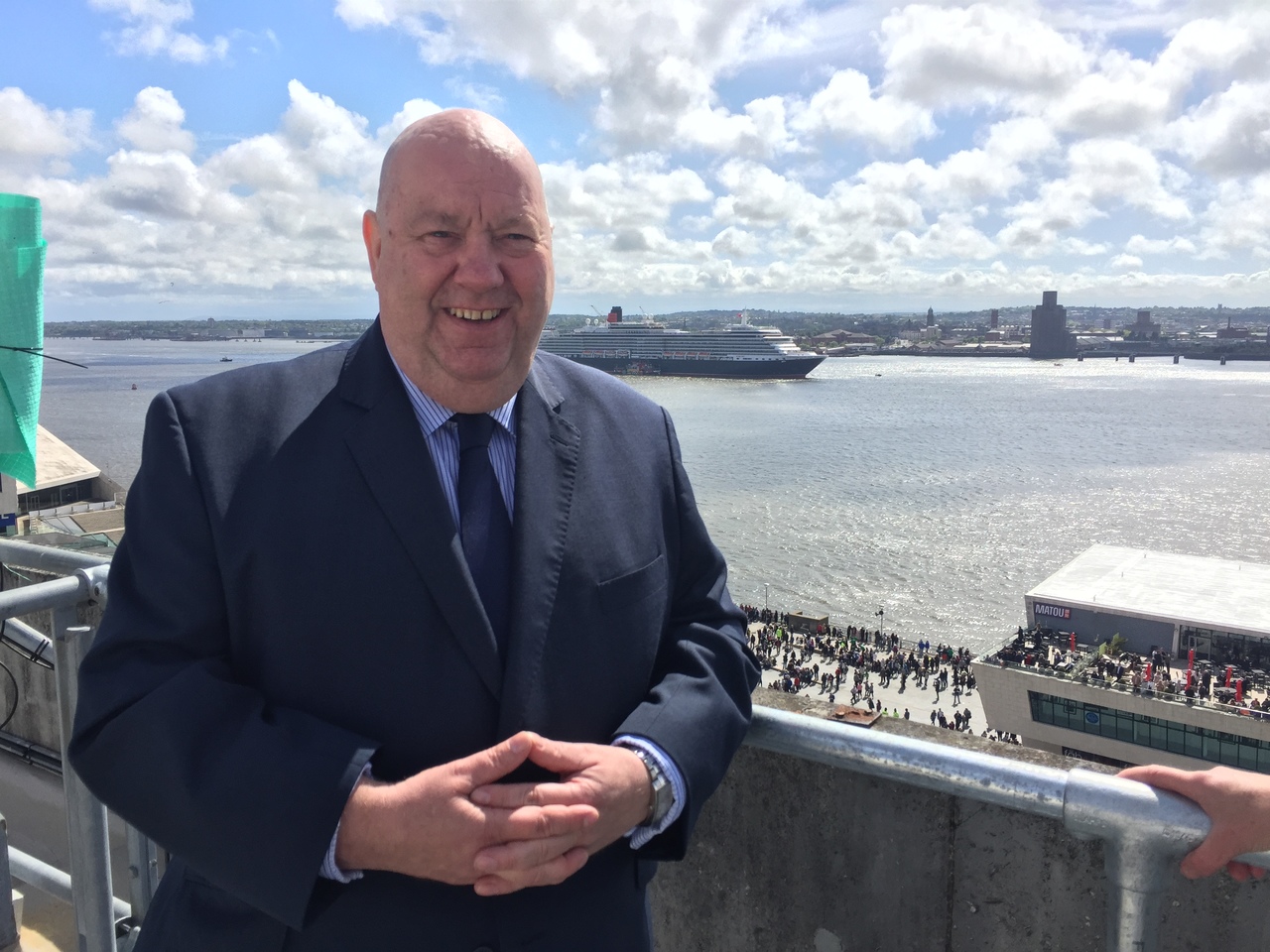 CITY, COUNTRY OF BIRTH: Liverpool, UK
EDUCATION: University degree in social work
DATE ELECTED MAYOR: May 2012, re-elected May 2016
PREVIOUS EMPLOYMENT: Social inclusion unit in a local school
Why did you become mayor?
It was important to make sure that our city was and is prepared for the challenges of being a modern city, and that included having clear and simple decision-making at the top
of our public authority. In addition, we desperately needed investment from our [national] government and they made having an elected mayor a condition of that investment.
What is your favourite part of the job?
I often say I have the best job in the world, because I do. My entire life I have believed passionately in my city and its potential and whenever we bring new investors, or create new jobs or develop new services I feel very proud that Liverpool is becoming the city it deserves to be.
What is the biggest challenge you have ever faced in being a mayor?
Financially, when I took charge, I inherited around £100 million of unpaid bills, and then the government announced austerity which has stripped away 64 percent of our funding. Any business would have closed with those kind of budget cuts.
What do you think have been your biggest achievements?

We have managed to keep our most important services going, despite a huge loss to our budget. Across the UK 450 libraries have closed but ours are still open. Three hundred and fifty Children's Centres have closed but ours are open. My biggest achievement has been to keep this city going despite our government's painful and unjust austerity agenda.
What was your last overseas trip as mayor?

We have the second oldest Chinese community in the UK and many of our businesses are successfully expanding into the Chinese market, so I was honoured to be welcomed by our sister cities last autumn and talk about business links with our city.
Who is the most interesting person you have met or worked with since becoming mayor?

Too many to count, but I am always comforted and impressed by the commitment of our religious leaders who are as passionate as I am about helping the poorest in our city.
What do you think of social networking for mayors?

It's great to be able to connect directly with the public in Liverpool and we help a lot of people who reach out on Twitter and ask questions. But I can't pretend that it isn't hard to ignore the level of hatred and vile insults that public figures are now exposed to on social media.
Where do you expect to be in five years' time?

There's a lot still to do in Liverpool, so I'm sure I'll still be in the city doing everything I can.
Favourite place in your city and why?
I love taking my grandkids to the parks and when we have events on our waterfront, which the whole family can enjoy, you get a sense of just how beautiful the city is.
What are you reading right now?
I've just been sent Directly Elected Mayors in Urban Governance which has a chapter from some local academics.
Are you an early bird or a night owl?
I never sleep!
Hobbies and interests outside of work?
I'm a big fan of Westerns.
Do you have a favourite sport team?
Everton Football Club.
Favourite travel destination?
When I can get away I like to take my family and spend quality time with them, preferably somewhere quiet and with a good community.
Who is your hero or inspiration?
When I was a seaman I saw apartheid in South Africa for myself and vowed at that moment to get involved in politics and do everything I could to fight injustice and stand up for those who can't stand up for themselves.
What advice would you give to the first time visitor to your city/region?

Please spend lots of money! But seriously, I promise you'll have a great time here.
What is your life philosophy?
JFK's words: "Conformity is the jailer of freedom and the enemy of growth".