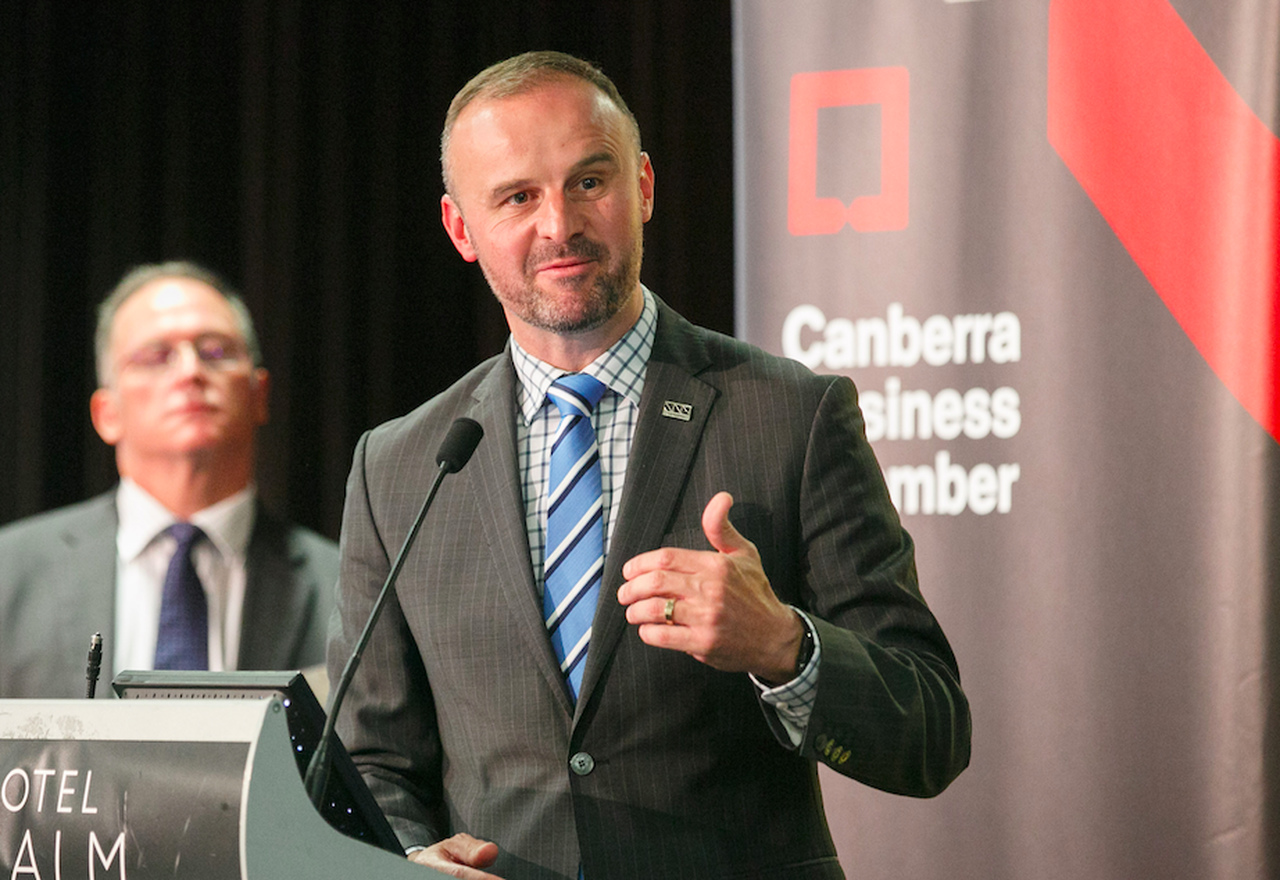 Why did you become Chief Minister?
To implement progressive public policy.
What is your favourite part of the job?
Implementing progressive public policy.
What is the biggest challenge you have ever faced in being Chief Minister?
Actually implementing progressive public policy, as not everyone is supportive.
What do you think have been your biggest achievements?
Taxation reform. Achieving 100 percent renewable energy for Canberra. Reforming school education. Growing higher education. Building a light rail network for Canberra. Reducing inequality. LGBTI law reform. Urban renewal.
What was your last overseas trip as Chief Minister?
Singapore, Hong Kong, Tokyo.
Who is the most interesting person you have met or worked with since becoming Chief Minister?
Too many to single out any one individual. The world is full of interesting people!
What do you think of social networking for mayors?
A worthwhile endeavour.
Where do you expect to be in five years' time?
Uncertain at this stage–there are many possibilities.
Favourite place in your city and why?
Central Canberra–it is an evolving area with much potential.
What are you reading right now?
The Shadow Game, by Chris Uhlmann and Steve Lewis.
Are you an early bird or a night owl?
More of a night owl.
Hobbies and interests outside of work?
Travel, film, reading, television, food, wine, coffee, exercise.
Favourite travel destination?
New York.
What advice would you give to the first time visitor to your city/region?
Make sure you leave enough time to take it all in.
What is your life philosophy?
You can't always get what you want, but if you try sometimes you just might find you get what you need.
*****
CITY, COUNTRY OF BIRTH:
Lismore, NSW, Australia
EDUCATION:
BA (Policy Studies), Australian National University
DATE ELECTED CHIEF MINISTER:
11 December 2014
PREVIOUS EMPLOYMENT:
Sales, media analysis, Chief of Staff