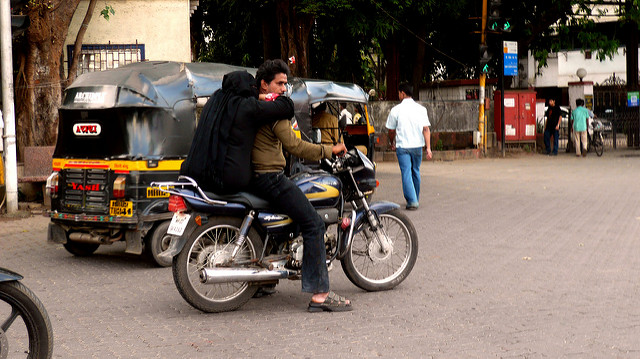 Millions of injuries and more than a million road deaths are overlooked each year because some local governments consider the risk a personal responsibility, according to a recent report by the Overseas Development Institute (ODI).
Several intermediary cities with a record of poor data collection, limited enforcement of regulations and unresponsive institutions were shown in the report to attribute sole accountability of safety to individuals who use busy roads. Around 84 percent of traffic fatalities occur within low and middle-income countries among a sample of 68 in which incidents have risen since 2010. The report uses the examples of Nairobi, Mumbai and Bogotá to illustrate the way the problem is perceived in growing urban areas.
"These cities represent a broad range of challenges and opportunities across three different countries and continents, and they represent uneven progress," the report states.
In all three, around 50 percent of the fatalities reported were pedestrians, three quarters or more of which were working-age males. Motorcycles made up only 5 percent of transport in Mumbai, yet led to more than 30 percent of fatalities, constituting the highest risk factor. The report argues that keeping data on the death toll often runs counter to the incentives local governments of such cities find to improve road safety.
"Public frustration over poor driving and inadequate vehicle maintenance, demand for faster journey times, opportunities for personal money-making and political credibility, and pressure from international organisations have been stronger drivers of recent improvements in road safety than data on collisions," the authors commented.
Proposals to reform road safety in Nairobi, for instance, continue to face strong resistance by interest groups, though the report adds that the city has begun creating institutions designed for precisely this purpose, and is meanwhile considering non-motorised alternatives to cars on the road.
There are also national calls for road safety reform in Mumbai, though large-scale road projects often form a distraction from the issue for local governments. The reports cites a Supreme Court ruling that could mean Indian states will have to install road safety plans. The ruling was scheduled last year for the beginning of April 2018.
Bogotá has come furthest in improving its traffic safety record, halving the number of deaths from 1996 to 2006 by reforming institutions and investing in safer infrastructure.
The World Health Organization estimates that the yearly economic cost of traffic fatalities and injuries is around 3 percent of global GDP. Poorer segments of society, in particular those that are exposed to traffic in urban environments, often suffer lost wages, hospital bills and breaks in education as a result of accidents.
"These deaths and their enormous social and financial tolls are not inevitable, yet we have seen little progress," said Daniel Harris, an author on the report.
WRI Ross Center for Sustainable Cities, a partner in shaping the report, argues that a balance of priorities might follow Bogotá's example by designating road fatalities a public health issue. Improvements may made by integrating innovation, safety education and enforcement, rather than a piecemeal approach tackling each in isolation.
"We are increasingly equipped with better knowledge about the types of interventions that can reduce fatalities and serious injuries caused by traffic collisions," Harris concluded.
ODI highlights the United Nations' third Sustainable Development Goal, which includes a pledge to halve the number of fatalities and injuries from traffic collisions by 2020, though says it is unlikely this goal will be met.