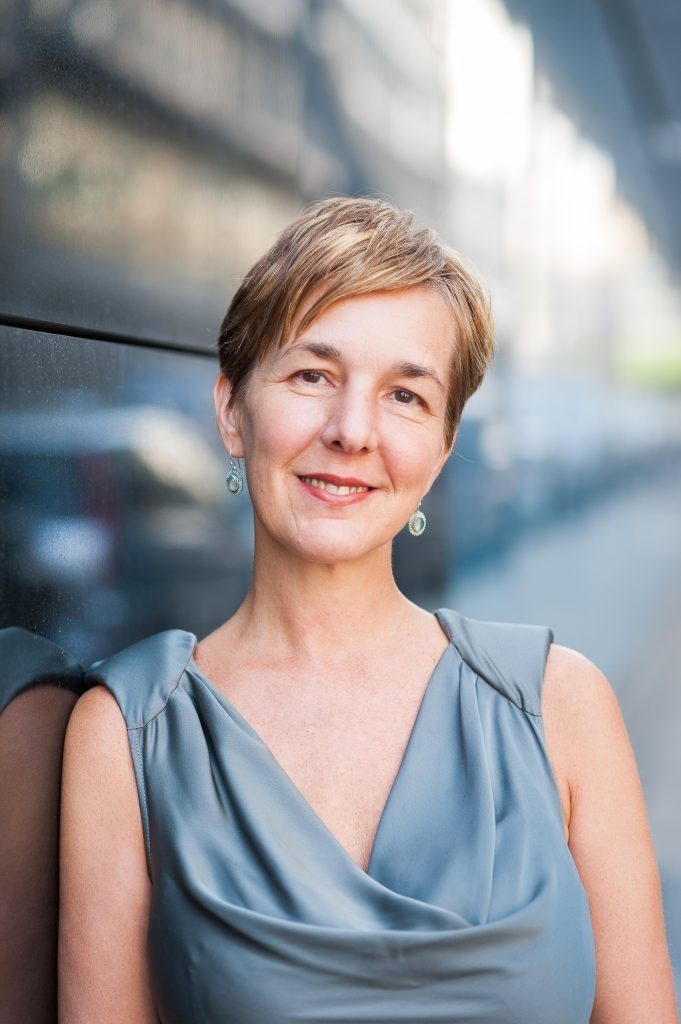 By Anna Lisa Boni, Secretary General, EUROCITIES
Around Europe and across the western world, new questions are being asked of our political systems. Societal transitions, from digital to environmental, which do not fit neatly into 'left' or 'right' ideologies, are bringing to light new governance challenges. The resultant gulf between citizens and politicians has been made most evident during elections, as well as the Brexit referendum, which have demonstrated a lack of faith in the way things are being done.
In this changing world, people are more connected than ever before and have greater power to make their voices heard. As the closest level of government to citizens, city governments are well-placed to listen to these voices, and have the right scale to experiment with new forms of democracy.
That's why more than 75 cities across Europe are teaming up to work with their citizens to change the way we do politics.
'Cities4Europe, Europe for citizens', a campaign being led by EUROCITIES, the network of major European cities, aims to involve people in a debate on our future, inspire all levels of government to create societies where people come first, and impact the way decisions are taken in Europe.
Re-establishing trust
Cities work every day to improve the lives of all their residents, and this means working alongside and listening to local voices. Many cities have already taken active measures to include more people in decision making, which helps to increase people's trust and engagement in politics.
As part of its 2030 strategy, the City of Gdansk held a public consultation and roundtables to discuss solutions and budgets to some common challenges. More than 3,000 inhabitants participated in the roundtables, which included discussions with experts and a participatory budget (to decide on different projects).
Another idea includes activating the 'urban commons'–places or resources that serve a clear common good (in the same way that 'forests' have long been considered a commons in much of Europe). In Italy, this debate sprung up around the Referendum on the Privatisation of Water, which returned a clear verdict that water should not be privatised. This concept has been brought forward by many Italian cities such as Bologna, Genova, Naples, Rome and Turin to include citizens in agreeing uses for things like empty or underused buildings. In fact, the Bologna Regulation sets out the specific idea of "collaboration pacts for the care and regeneration of the urban commons".
Cities4Europe will gather examples like these and generate new ideas to re-establish trust and ownership in our political system. We'll bring these ideas together in Edinburgh this November when we'll share them at the EUROCITIES annual conference.
Giving citizens a greater say
Throughout May, EUROCITIES is challenging its member cities to host public debates, cultural fairs, competitions and other activities in order to generate new ideas and hear directly from people.
A key part of the Cities4Europe campaign is finding ways for people to have a greater say on the decisions that will affect them, by creating more regular contacts between citizens and decision makers.
In this spirit, Rennes will be hosting a two-day long 'creative marathon on Europe', Gothenburg will hold an open debate on the effects of EU-financed activities at the local level, and Nicosia has launched an open call for proposals to find new uses for vacant shops and to organise events in the city's main shopping street, which has suffered in recent years.
We also want to make sure that young people have their say. Gijon, for example, will work with young entrepreneurs and job seekers on making the most out of European connections. Ghent will invite 1,000 students to take part in a full day on citizenship, democracy and the upcoming local elections, which will involve 20 workshops. This year EUROCITIES will be working with youth ambassadors in our member cities. We'll also host a Cities4Europe workshop at the European Youth Event at the beginning of June, which will allow young people to reflect on the kind of future they want for Europe.
A positive beginning
This is just a sampling of some of the initiatives, ideas and energy that will help bring Cities4Europe to life. We want to share these ideas, not only with other cities, but also to European leaders ahead of the European Parliament elections next year.
But first, and to launch Cities4Europe*, we are holding a public debate in Brussels on 7 May 2018 to kickstart this process. It's time to find out more about what people across our continent want our future to look like.
---
* To register to attend the launch in Brussels, click here.
EUROCITIES is the political platform for major European cities. It networks with the local governments of over 140 of Europe's largest cities and more than 40 partner cities that between them govern some 130 million citizens across 39 countries. www.eurocities.eu