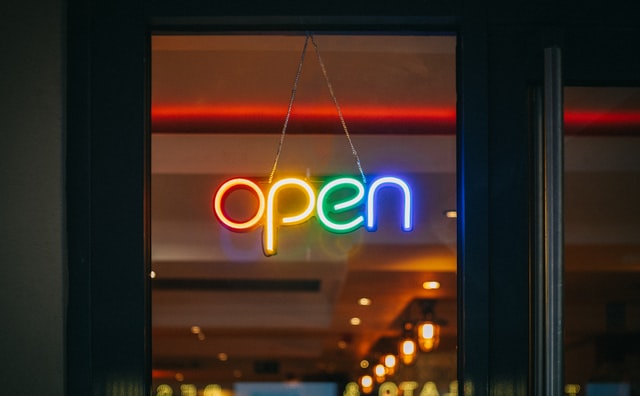 Photo: Viktor Forgacs on Unsplash
What does it take for cities to be open for business?
The inherent inequity of the mid-COVID-19 era means that you'll find empty streets and shuttered storefronts in some neighbourhoods, and a cautious return to the 'new normal' in others.
How can cities and businesses recover, reopen and be more resilient in the future? And how can they ensure that these efforts benefit all citizens — instead of just deepening existing inequities?
A recent webinar sponsored by Verizon and conducted by Cityfi — an urban change management consultancy based in Washington, DC — explored these questions and more. Participants in the webinar agreed that reopening is a multi-layered challenge that goes far beyond addressing public health and social distancing issues. But despite the difficulties, they also saw new opportunities to address inequalities within their communities, help close the digital divide, reduce energy use and rethink transportation and mobility.
Learning from cities on the move
City leaders from Pittsburgh and Denver highlighted their ambitious initiatives for reopening businesses and getting residents back to work. The goal? To keep their cities alive and thriving today — and more resilient in the future. Here are just a few of their initiatives:
Reopening restaurants. Restaurant workers were among the first people out of work when COVID-19 hit. After the initial quarantine, Pittsburgh moved quickly to streamline the process of issuing permits for 'streeteries', shutting down entire streets to let restaurants use them for dining. "We had an overwhelming response from our residents," recalled Karina Ricks, director of Pittsburgh's Department of Mobility and Infrastructure (DOMI). "It was clear that they wanted to support small businesses in their community."
Reclaiming the streets. Denver closed street segments for pedestrian and bike traffic, and encouraged retail patios in those areas to help get local stores back in business. "We took a very data-centric approach to identifying those streets," said Eulois Cleckley, executive director of Denver's Department of Transportion and Infrastructure (DOTI). "We wanted to make sure we were supporting businesses and citizens in all areas, including underserved communities."
Closing the digital divide. City leaders and technologists agreed that providing equal access to high-speed internet service is vital to helping education and other key areas recover. "When you think about the future of work, it has to include equal internet connectivity," said Albert Shen, part of the Verizon Smart Communities team. "Verizon and others are doing everything we can to get students and the workforce access to the technology they need to learn and work from home."
Moving beyond city hall. Keeping departments and services available requires a more remote model of city governance, one where many employees leave city hall and work from home. While webinar participants acknowledged some bumps along the way, they see working from home as the way forward — creating energy savings and inspiring new efficiency.
The pandemic serves as a catalyst for positive change
From transportation to education, nothing is the same anymore. But the webinar participants weren't mourning the past — they were looking to the future.
"When reopening, we can use data to evaluate the impact of a wide range of initiatives," said Ashley Hand, co-founder and partner at Cityfi, and former CIO of Kansas City, MO. "We can scale successful efforts, learn from projects that didn't work —and keep moving ahead."
Or as Cleckley put it: "Now is a great opportunity not to go back to the status quo."
To hear more about the challenges and opportunities of reopening cities, you can access the archived webinar here.