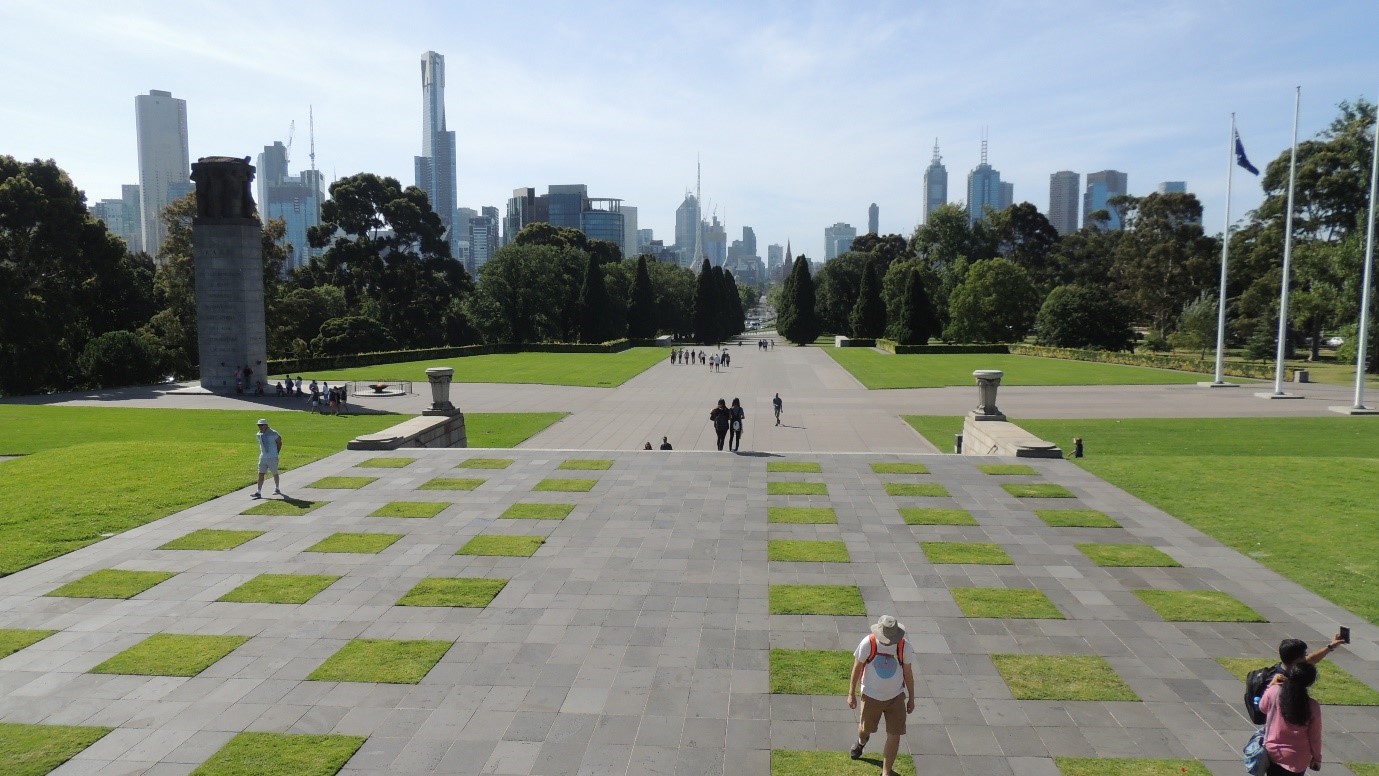 Photo: AIPH
To address water management challenges, these cities use nature-based-solutions
Article contributed by the International Association of Horticultural Producers (AIPH)
Cities that integrate nature-based-solutions for water management co-deliver many features for a future green city. The International Association of Horticultural Producers (AIPH), in collaboration with London Livery Company, the Worshipful Company of Gardeners, presented 'Nature-based solutions for water management in cities' as the second climate action topic in its series of City of London Green City Briefings.
Robert Brears, Founder of Our Future Water, conducted a tour of cities around the world to explore the role of Blue-Green Infrastructure (BGI) and the innovative policies that encourage the uptake of nature-based-solutions.
For Berlin, Raleigh and New York, fiscal tools such as stormwater fees, grants and subsidies are making headway for both private and public properties and new developments.
Berlin is encouraging businesses to incorporate BGI on their premises as part of its Berlin Strategy for Biodiversity Preservation. The city's water utility has increased its rainwater fee to provide an incentive for businesses to move to BGI solutions for retrofit and new build. Opting for BGI could result in a partial or full waiver of the increased fee.
The city of Raleigh in North Carolina has initiated a Rainwater Rewards programme that co-funds BGI projects by reimbursing 90 percent of costs after completion. Eligible projects feature permeable pavements, constructed wetlands, green roofs and rain gardens.
New York City's Department of Environmental Protection has a Green Infrastructure Grant Programme to encourage private property owners to install green roofs. Funding is provided based on the scale of the project and how much water it will retain, with a minimum valuation of US$50,000. Applicants are invited to workshops where the process is explained.
Community engagement
Where there may be resistance to fiscal tools, non-financial approaches have been used by some cities, including awareness campaigns, fast-tracking planning applications, and smaller scale pilot projects.
San Francisco Public Utilities Commission ensures its BGI projects achieve maximum value by assessing each project's stated community, environmental and economic benefits. The Rain Guardian Programme, for example, uses community engagement to reduce the maintenance cost of BGI.
Singapore's Public Utilities Board has integrated BGI features into existing grey infrastructure achieving multiple benefits. Improvement work to a flood diversion canal prevented localised flooding and brought people closer to nature by combining benches and shelters with equipment and fitness paths around rain gardens and a wetland.
The City of Melbourne has long recognised that water is an essential ingredient for securing Melbourne's resilience and liveability, driving action and targets within the Municipal Integrated Water Management Plan and complementary Urban Forest, Nature in the City and Climate Change Adaptation Strategies.
Lord Mayor of the City of Melbourne, Sally Capp, agrees that water management is a global problem: "Like all cities around the world, Melbourne faces a host of challenges that call for innovative solutions to ensure we retain our liveability. Limiting the impacts of climate change and building our resilience needs to include green infrastructure and integrated water management solutions. Historically, we've designed our cities to be impermeable, but at the City of Melbourne we are embracing innovation to deliver more sustainable outcomes."
The City of Melbourne 'Water Sensitive City Strategy' is being developed to ensure that a collaborative and integrated water management approach is adopted. The Water Sensitive Cities Strategy builds on three overarching pillars: flood management, climate resilient water system, and urban ecology, all of which are underpinned by water sensitive priorities to create a healthy, green environment that offers social, environmental and economic benefits. The City of Melbourne approach relies on a range of infrastructure interventions at various spatial scales across the public and private realm.
World Green City Awards
Tim Briercliffe, Secretary General of AIPH comments: "These are excellent examples of cities that are embracing innovative solutions that use plants to create vibrant, liveable and resilient cities. These cities are perfect candidates to enter the inaugural World Green City Awards, and we welcome their participation".
The World Green City Awards have just been launched by AIPH with the support of a growing group of global partners, including ICLEI CitiesWithNature, Urban Land Institute, Cities&Health, The Nature of Cities, and Biophilic Cities.
This second session of the City of London Green City Briefings also explores re-imagining urban landscapes from a water management perspective with James Hitchmough, Professor of Horticultural Ecology at the University of Sheffield, UK, and includes a Q&A session with discussion on green walls, drainage misconnections, permeable pavements for recreation, the re-wilding trend, and fear of water as a counter issue.
Image: AIPH
Next article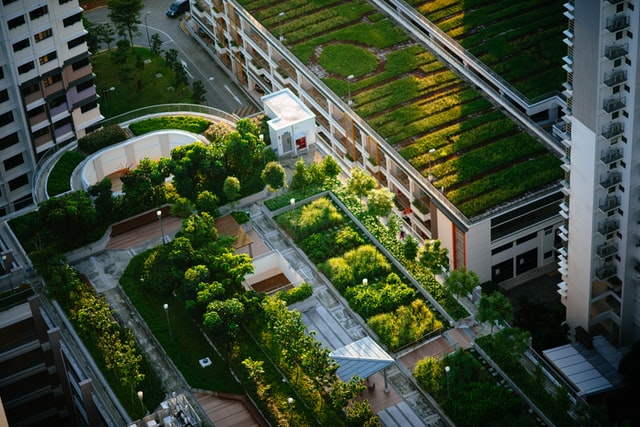 Is your city 'Living Green' enough to win an award?