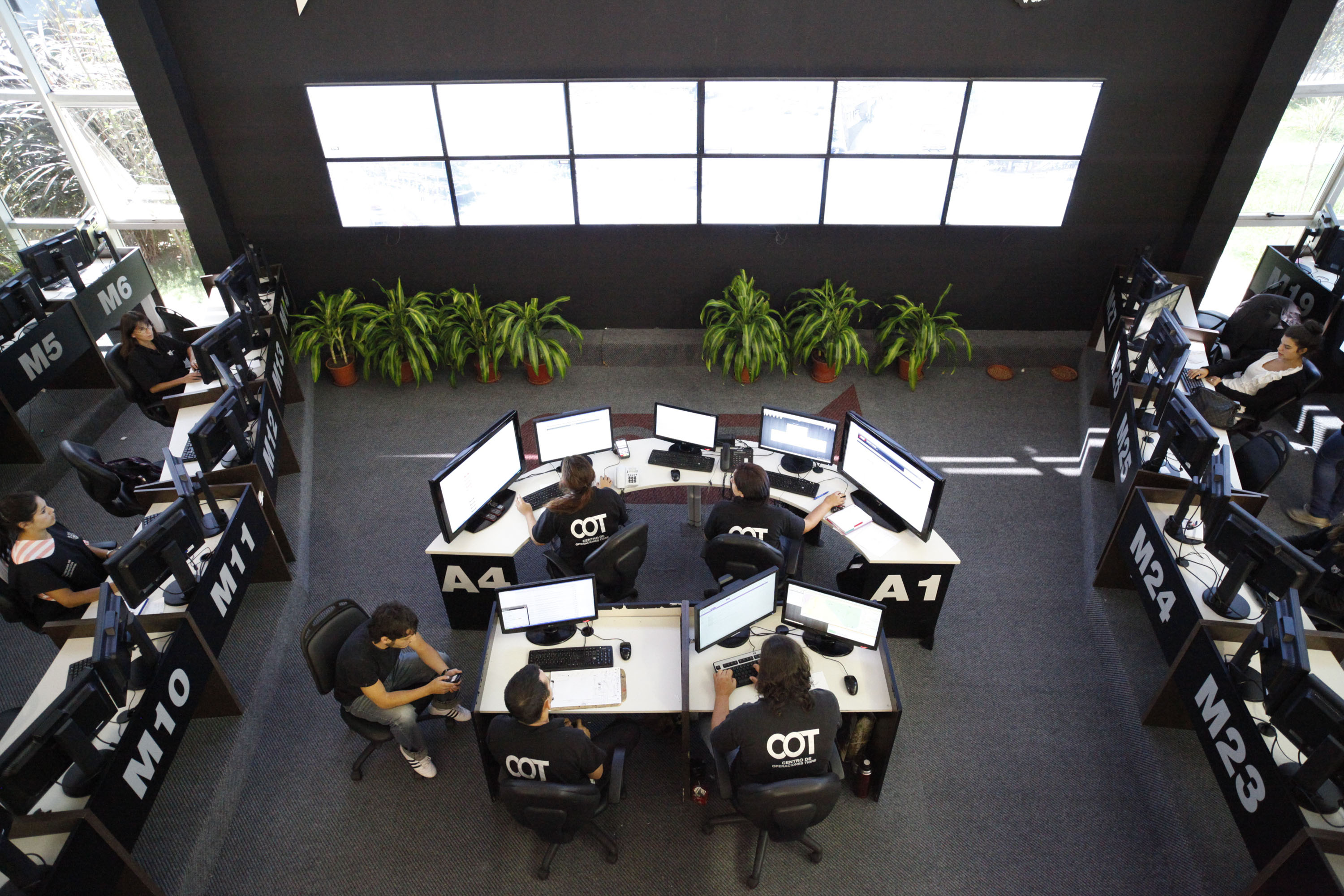 Back in 2011, Tigre, Argentina was enjoying a boom in tourism. Unfortunately this growth caught the attention of criminals, leading to a rise in crime. Tigre was facing problems related to theft and drug trafficking often accompanied by violence.
The challenge was immense and involved centralising, integrating and consolidating the city's safety operations in a single location, by coordinating and optimising the resources of several public security officers, including first aid, traffic control, public transport, civil defence, and others. To achieve this, Tigre decided to deploy a special public safety platform developed by NEC.
One and a half thousand cameras were installed with the live feeds viewed in a newly built operations centre. Workers in the centre monitor the camera feeds with the latest automation and image detection systems. This includes NEC's facial recognition technology–recognised as a leader in the sector–which is used to identify criminals and missing persons in real time by cross-referencing captured images against a database of enrolled photos.
"Tigre's authorities are able to collect and analyse information in the form of videos, propose solutions, and streamline the investigation system, in addition to creating a crime map for the city," says Daniel Bergonzelli, Business Development Director for LATAM Public Safety, NEC. "This speeds up response capability in cases of crimes or accidents as the authorities are able to witness incidents in real-time and take action."
NEC has since developed new technologies that enable detection of double-riding on a motorcycle–a method favoured by purse snatchers–, detect riders not wearing helmets–increasing road safety–, licence plate recognition and behaviour detection such as someone falling over or loitering.
Results
Since the technologies were implemented vehicle theft rates have decreased by 80 percent–while nationally the figure has risen 6.9 percent. This has mainly been due to the licence plate recognition system.
The Tigre Operations Centre also features a forensic laboratory where officials can analyse and improve the images before sending them to the court or police. Highly compressed low-resolution surveillance videos from normal CCTV cameras, previously of no use, are now able to be used as evidence and have led to higher rates of positive identification.
"The city now is able to provide actionable evidence (video footage from the surveillance cameras) for more than 400 requests received from the legal system each month," explains Bergonzelli. "This evidence helped to dramatically increase the number of solved cases and also expedite the course of justice."
He adds that signs deployed that alert to cameras in operation have also acted as a deterrent to crime.
Citizen assistance
Via NEC's Citizen Collaboration for Security application, registered citizens are able to contact Tigre's operations centre and send a silent alert in case of crimes or emergencies through a mobile phone, Internet, social media and even credit and debit card readers in shops.
Some 60,000 residents have registered for a Protected Home panic button, Alerta Tigre. In addition, panic buttons have been installed in public and school buses. The free app also turns any smart phone into a panic button and has been converted into an Alert Device for Abused Women (DAMA) to protect them from domestic violence.
"As technology advances, cities must keep up to prevent criminality from gaining ground," adds Bergonzelli. "Through increasingly intelligent and innovative applications, software and tools, and by transforming data into information via NEC's technologies, the city has been transformed and safety and efficiency for its people have increased."
About this Content