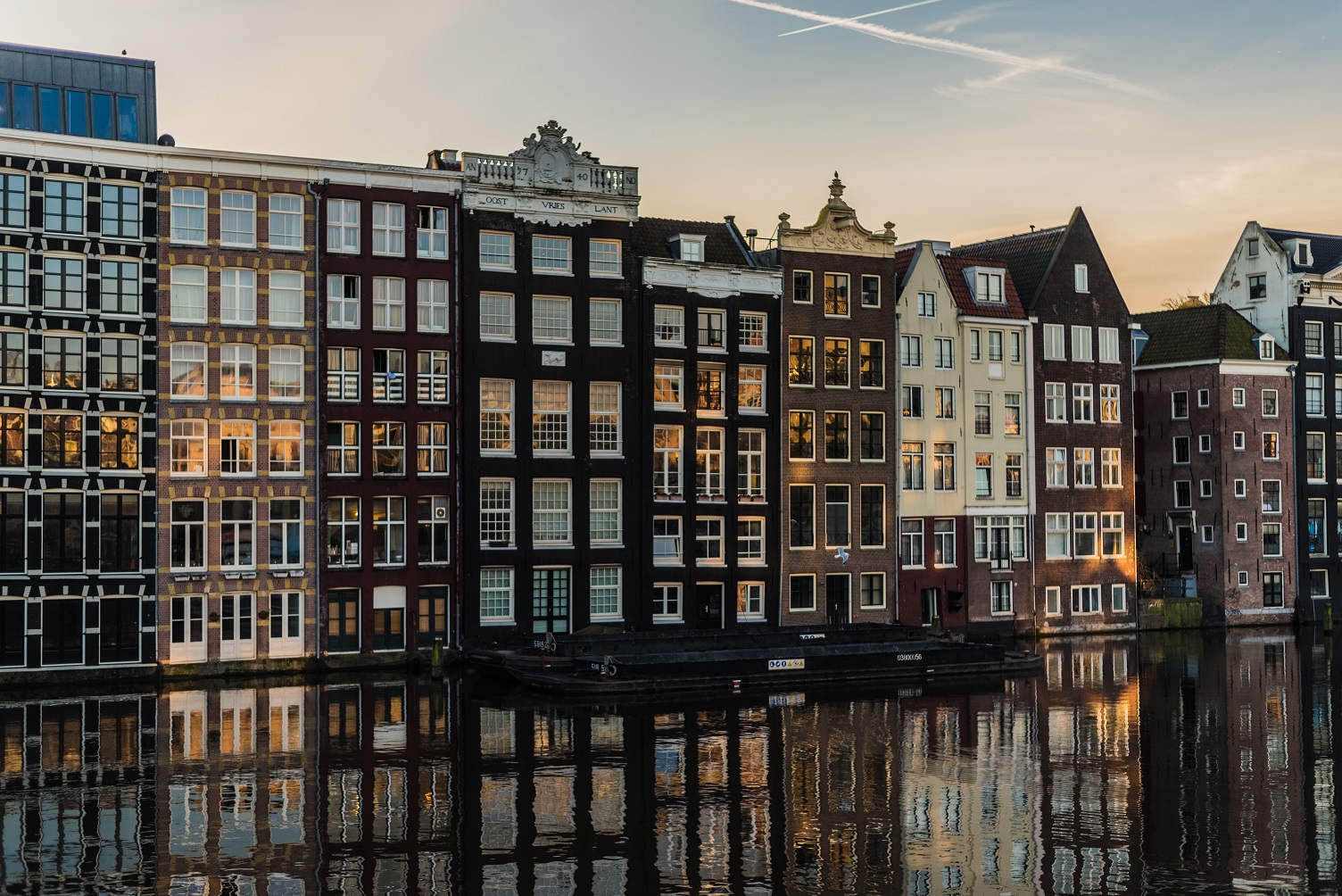 IMPACT>MOBILITY
June 24-25, 2019 Amsterdam
"Public and private partnerships are essential in establishing the framework for new mobility. With over 50 European cities attending the objective of IMPACT>MOBILITY is to connect the leading stakeholders to tackle mobility data and monetisation challenges head-on. It will focus on connecting public and private sectors, to delve deep into financial modelling, investment strategy and business models across the transport, smart mobility and connected vehicle ecosystem."

Luke James, Executive Director, IMPACT>MOBILITY
European cities are at a tipping point; with ambitious sustainability goals to hit, they are doubling down on urban mobility. They are looking to drive people outside of private cars and into shared sustainable transport solutions. Mobility-as-a-Service (MaaS) provides an interesting alternative that meets the demands of the on-demand consumer of the 21st century.
However, there is a long way to go before it is fully integrated to public transport to create the seamless intermodal experience that will drive people out of their own vehicle into shared sustainable mobility solutions.
At IMPACT>MOBILITY we will explore the key topics affecting the future of urban mobility.
''By using more advanced systems and data it would be possible to fend off certain vehicles in a dynamic way… this way of managing flows could have a big impact on traffic flows and air quality in cities.''

Lizann Tjon, Programme Director, Innovation, City of Amsterdam
Over 70 percent of the EU population live in cities and their demands on urban mobility are increasing. This is contributing to high congestion, poor air quality, noise pollution and high levels of CO2 emissions. According to research conducted by CIVITAS, 40 percent of CO2 is from road transport, 70 percent of other pollutants are from road traffic and 3.7 million early deaths per year are linked to air pollution.
Urban congestion is proving to be the main barrier to a competitive and resource-efficient transport system, putting EU mobility and air quality goals at risk. To help combat this, more than 200 cities in 10 countries across Europe are now operating Low Emission Zones where the most polluting vehicles are either banned or charged a fee.
Local and national governments are actively planning and imposing sanctions on private emission vehicles in city centres to help combat congestion and air quality.
For cities to drive people out of private cars, there needs to be an alternative that is simply better than their own car. In an era of traffic standstills, increasing pressures on commuter transport, and people becoming disenfranchised with the current mobility options, cities need to find ways to help people reduce their dependence on single passenger cars in favour of more sustainable options.
The creation of a public smart system starts with not only investment in the public transport fleet itself but the implementation of solutions that support smart functioning. The simplest and most popular form of these solutions are mobile apps dedicated to making public transport easier with integrated journey planners and payment systems.
Sustainable mobility options are popular as people become more environmentally conscious and look for alternatives to car ownership. At the moment the stumbling block for these alternative options is their integration with MaaS apps, to give consumers a truly seamless journey door-to-door.
For cities to adopt successful sustainable mobility solutions there needs to be an integrated approach across commercial and public transport. Mobile applications for users do this effectively if data systems are shared and integrated for the benefit of the public. With apps such as Whim proving this is already possible, it seems this is only the beginning.
Mobility-as-a-Service is set to revolutionise the sustainability efficiency and convenience of transport systems. On-demand transport has shifted consumer behaviour habits and aligned with aggressive city targets to lower emissions, reduce congestion and deliver economic growth has created a tipping point for new mobility business models.  Yet despite huge investment and much early promise, no long-term business model for mobility has of yet been established.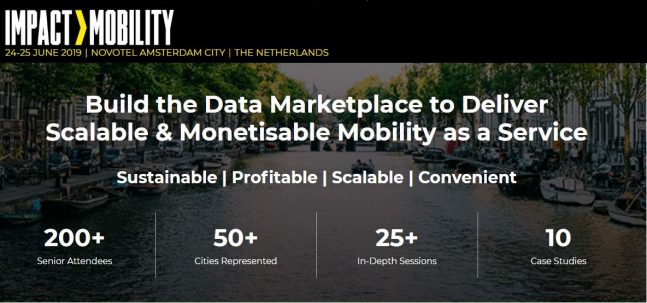 IMPACT>MOBILITY has been carefully designed to examine the business model and platform/data management challenges underpinning MaaS to find a win-win between the commercial imperatives of mobility service providers and the sustainability aims of the public sector.  With more than 50 European cities attending and over 10 city specific-case studies presented on stage, we bring together 200 of the leading voices, influencers and gatekeepers to European new mobility deployment.
IMPACT>MOBILITY takes place on 24-25 June in Amsterdam. See the conference agenda here
Brought to you by:

About this Content