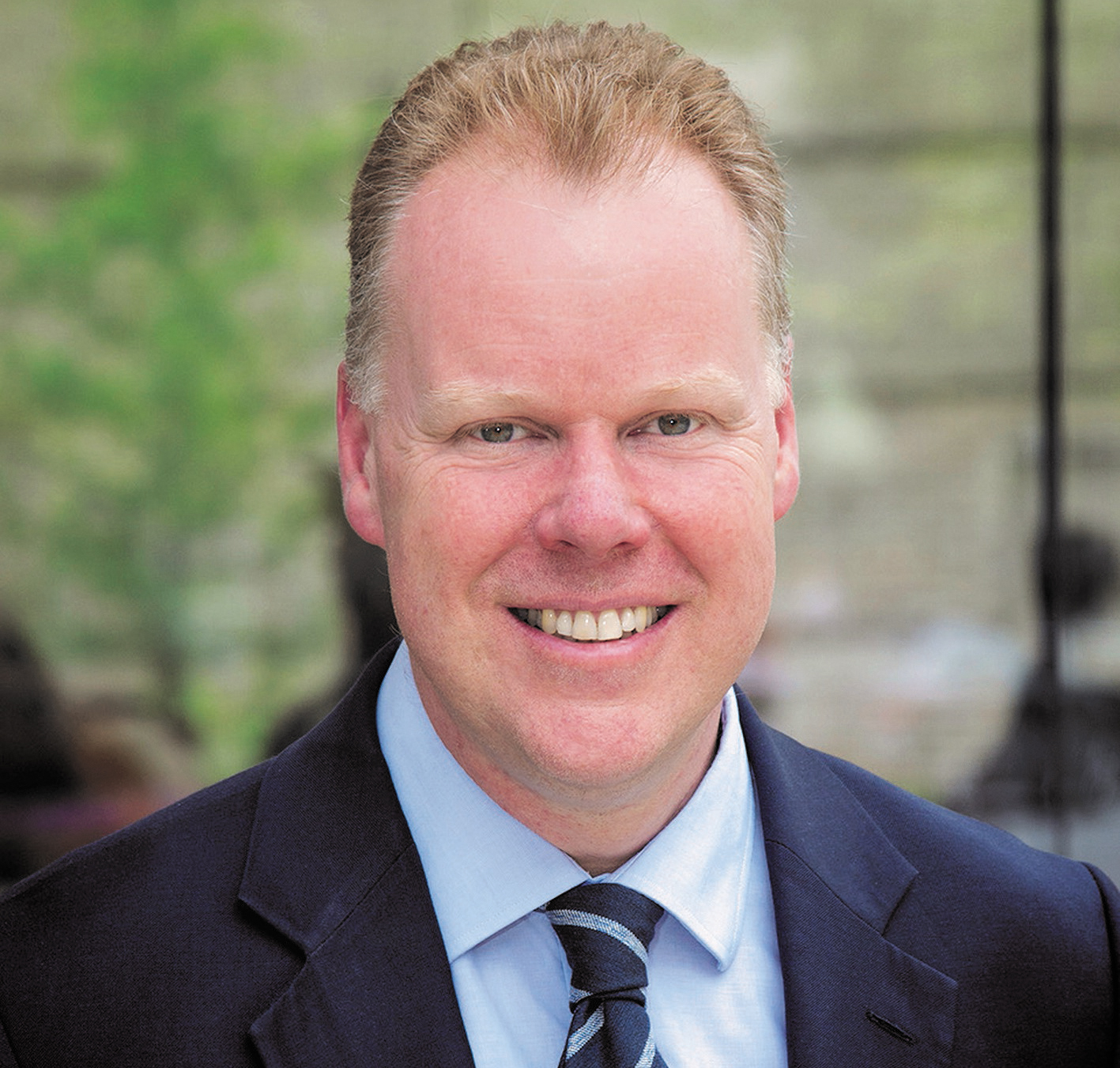 A conversation with Martin Powell, Global Head, Urban Development Practice and Head of Centre of Competence, Cities Americas, Siemens Corporation
What are the key areas of focus for Siemens' Urban Development Practice?
When we started to look at cities, our role was to try to understand each of the 100 largest cities across the world and how they meet tough air quality and climate change targets. We wanted to understand how they were making different technology choices.
Now, we have comprehensive data on over 40 of those cities with another 40 that we are still looking at with our city performance tool. The questions that cities are asking are changing. They want to know how they can connect their technology and their infrastructure and how they can realise the real benefits and what exactly those benefits are. They want to know that if they embark on an IoT platform what that entails and the full range of benefits: economic, environmental and societal. Too many organisations out there just tell them they have to do it without telling them what they might get from it.
How have areas of focus changed for Siemens Urban Development Practice?
In the last seven or eight years there has been a strong focus in cities in meeting climate change targets. The focus on air quality is higher and many of the big cities in the world have an air quality problem. As a result, air quality and air pollution have risen in the ranking of issues and IoT plays a huge role in solving that. How you optimise infrastructure and make it more efficient is also a strong focus. The idea of what a connected city looks like and what it would mean for the future is now even more significant than ever. It is becoming increasingly important from a competitive angle as cities compete for business and Siemens' expanded focus on IoT will connect and unleash the power of infrastructure talent. This idea of 'liveability' has also been driven to the top.
You worked for the previous mayor of London, how has that experience helped you in the all important vendor-city relationship?
I didn't realise how much insight I had into a city and what a city cares and thinks about until I left the mayor's office [laughing]. From the outside looking in you sometimes realise, as a technology company, you are not always trying to solve the city's problems, you are trying to do something that is good but you aren't quantifying it. It enabled me to realise that we need to quantify everything–to all of those hundreds of stakeholders that every city has. That is the philosophy we have brought into all of the work we do now.
We are trying to show a city that if they connect to an IoT cloud-based platform and if they then connect their infrastructure and link their data sets together through this platform, we can then jointly build a set of applications that are going to make their city better. In that whole process there are so many levels of trust required between the vendor and the city and we have some great insight into what the city is nervous about in transacting in this very new field.
Siemens is known as an engineering company but what would you say it excels at in the smart city field?
We are one of the top 10 IT companies in the world. Our new IoT integration services will support customers with their digital transformation by combining our competencies in AI and cybersecurity with our industry expertise. We plan to hire up to 10,000 employees in this area by 2025. We are a company that has invested a lot of time and effort on our digitalisation strategy to the point that we are now demonstrating to our customers how to transform digitally.
We are combining the software solutions and digital technology that will enable them to extract all of the benefits of IoT for years to come. We've put the focus into the platform that many other, let's call them software vendors, have done and middleware providers, but we also have the experience of connecting the real infrastructure assets to that platform. We have the data analysts and data scientists that can look at that and we have the experience of optimisation of that technology. We have been doing it for more than 170 years; we put the first electric streetlamp into London, our first smart city project! When you look at the smart city field, it is not just about the platform, it's about the platform, the technology and then the business model and the business problem that you are trying to solve. This is somewhere where Siemens has a really unique position.
How important is IoT going to be for cities and how can Siemens' MindSphere assist?
It's our cloud-based IoT platform, it's open source, and we absolutely encourage third parties to play on this platform. We have had MindSphere for several years in our factory operations. So what we are doing is scaling this up. The platform itself is interesting but globally we have 52 MindSphere application centres. These are groups of very knowledgeable people in their particular domain–a transport MindSphere application centre, or an energy one or a building technology one. We have different centres that are constantly trying to work out solutions for cities within their region.
Our aim is to co-create these applications with the city or the local utility, local developers, whoever can bring data and expertise to produce an application that is going to help the city.
Is digitalisation the answer for everything?
We have a powerful digitalisation strategy for our own operations. We as a business have a huge commitment that by 2025 we will be a net-zero carbon company. For an industrial company that is pretty impressive. Digitalisation is helping us solve huge problems in getting to that target. We are digitalising the existing technology to help our factory operations optimise every single process and therefore use less energy in the manufacture of goods. In our view we have a superb internal insight into how this can benefit organisations. Is it the answer for everything? No, but every city will have to have a digitalisation strategy.
They will become increasingly digitalised, it will be the only way to optimise the services they provide as a city in order to minimise congestion or reduce air pollution or reach their climate goals.
The City Air Management (CyAM) Emissions tool released in July, is that mainly targeting European and Asian cities or also North America?
Our plan was to focus on Europe and Asia. Asia has a very visible air quality problem and Europe has some very strict targets on achieving compliance particularly around PM10, NOx emissions and PM2.5. These were obvious markets for us to help cities achieve their targets but what we found with cities in North America were cities with a very high consciousness over the impacts of poor air quality and coming to us and saying, 'How can you help us with this?'
We have built a forecasting ability in our air management emissions tool, so five days ahead of time we can tell a city what its air quality is going to be and we can simulate that across any part of the city. This hopefully will give cities the chance to warn people about bad air days and encourage them to take public transport, encourage possibly an increase in the cost of driving a polluting vehicle. I can see roaming tariffs or low emission zones being introduced. If you give people enough warning I don't see why they shouldn't be charged significantly more for driving a polluting vehicle near a school on a bad air day. We've done something we think that will give a city a chance to think about other policy options it could implement on the back of having a forecasting emissions tool.
In the Cities in the Driving Seat report released in July at the Word Cities Summit in Singapore it says that on-demand e-minibuses would turn underperforming last mile bus routes in London to profitability. Even more so when they become driverless. How far are we away from this and does it signal the end of the standard bus route?
The move to a driverless society is inevitable. The pace of that will be determined by the boldness of policymakers. Driverless cars, minibuses or transport of any type will encourage more road use. Driverless vehicles can potentially lower costs and increase safety, yet add higher congestion with more vehicles on the road and more road use. You're still going to have very low-income families living in the city that might not be able to afford even a driverless on-demand solution.
When we look at it from a city standpoint we ask ourselves how we can ensure we are keeping everybody in all communities in the city connected and available with affordable transport.
Brought to you in partnership with:

About this Content