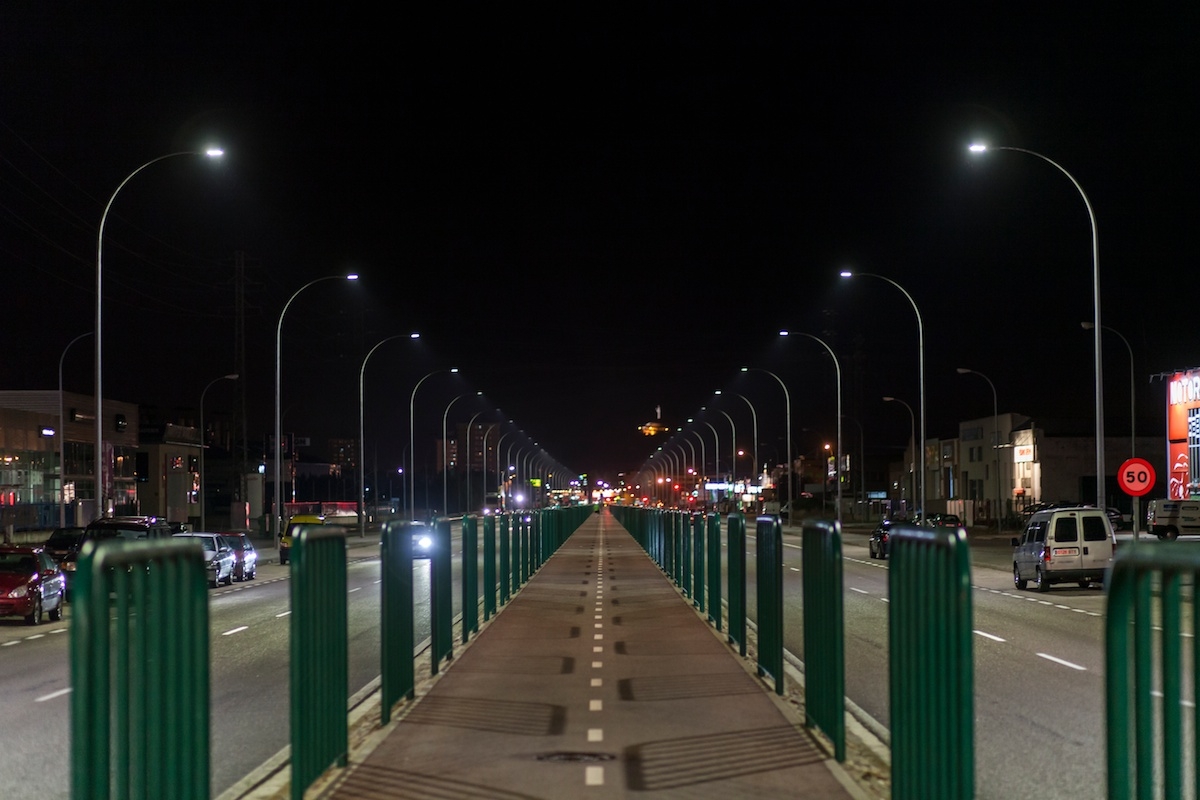 Philips Lighting and telecommunications company Vodafone, have launched a new partnership that aims to assist cities implement wirelessly connected street lighting.
The two companies say this will help save energy, make maintenance easier and more efficient, and will support future smart city applications which can be added to the infrastructure.
"By partnering with Vodafone we can work together to take light beyond illumination, helping to make cities more energy efficient, more liveable and giving people an increased sense of safety," said Bill Bien, Senior Vice President, Head of Strategy and Marketing, Philips Lighting.
"Just less than 12 percent of the world's streetlights are LED and less than 2 percent are connected," he added. "We are at the start of a new era which will see highly energy efficient connected street lighting become the backbone of most smart cities. Robust, reliable wireless connectivity will help make this happen, linking streetlights with sensors, devices and management systems."
Every connected street lamp will contain a Vodafone M2M SIM from which city authorities can monitor and manage lighting through Philips' CityTouch–an end-to-end street lighting management system that integrates connected devices and specialised services. Engineers will be then able to check performance, identify faults and control the lighting remotely.
A spokesperson told Cities Today that the Vodafone and Philips joint go-to-market activities will initially focus on Western Europe but both companies will eventually offer their services to cities across the world.
Stand-alone LED street lights can typically deliver 30 to 40 percent in energy savings as they can be dimmed or turned up as required.
"Lighting plays a key role in the smart city," said Erik Brenneis, M2M Director, Vodafone. "Our agreement with Philips will see this technology transforming cities across the world backed by Vodafone's world-leading innovation, technologies and networks."
About this Content