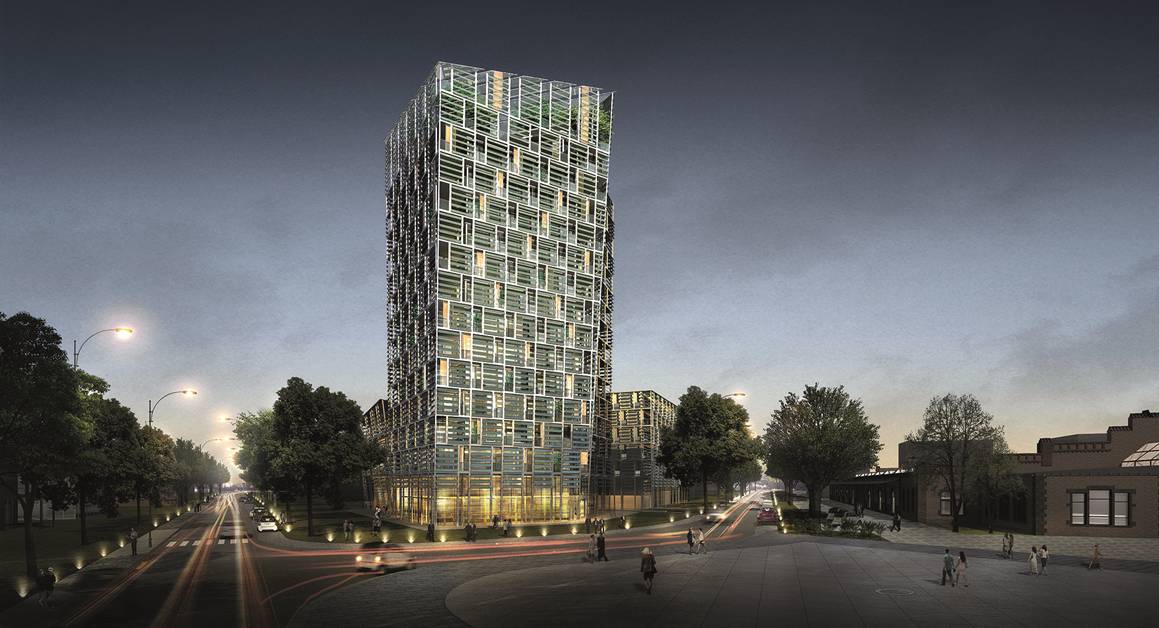 Distributed energy systems are typically used to produce energy in locations too remote or costly to be considered worth connecting to the grid. The City of Freiburg is bringing these self-governing systems much closer to home
At 51 metres tall, the mixed-use Smart Green Tower will not be the tallest structure in Freiburg when its construction is completed in the freight yard to the north of the city, in approximately one year from now. Neither will it be the first attempt by the municipality to create sustainable urban living spaces.
Emboldened by the need to rebuild most of the city after the Second World War, and empowered by the rejection of nuclear power in the 1970s, many of Freiburg's 220,000 residents have been engaged in optimising energy use.
The Freiburg Municipal Council has committed to achieving carbon neutrality by 2050, and has played a critical role in supporting regeneration initiatives like the 300-hectare Green Industry Park Freiburg, where the Smart Green Tower is set to become the centrepiece of an initiative that is turning the oldest industrial area in the city into an energy and resource- efficient business district.
"Among other projects, the Smart Green Tower is for Freiburg a lighthouse project with great symbolic power," says Martin Haag, Vice Mayor of Freiburg. "[It] fits exceptionally well into the integrative future-orientated urban transformation concept of the former freight depot."
What makes the tower unique
is how the relationship between technology and design is being combined to create a clean energy generation and storage station–a standalone unit capable of creating enough power for all of its 70 one- to four-bedroom apartments and office spaces, while also serving as the core of a local green grid that stores surplus energy for the neighbourhood.
"The facade of the tower will be covered with high-performance PV cells that produce a megawatt of electricity that we will be stored in a battery the 
size of a railway wagon. [From here we can] transfer all of this power to the city district grid in just 10 minutes, so we can cut peaks in local energy demand," says Wolfgang Frey, the fourth generation architect responsible for the project and one of only a handful of people honoured by the state of Baden-Württemberg as a Übermorgenmacher or 'tomorrow maker'.
Through the energy generated
 by the solar panels, Frey explains that 
the tower will be able to store up to 67-kilowatt hours of energy for each cubic metre of water in large insulated tanks. Inside the living spaces, sensors will be programmed to adjust the heating when a window is opened or closed, and conserve energy by switching off a light when no one is in the room.
Meanwhile, at the heart of this residential sub-station is the latest PowerManager energy management system developed by Siemens which, according to architect Frey, will draw on real-time weather data to "make decisions about whether to distribute stored energy to tenants, the district grid, or the battery".
Frey points out that this is not a normal project. In fact, such is his desire to ensure that every potential energy source is utilised, he plans to turn the battery cooling system into a small-scale fish farm.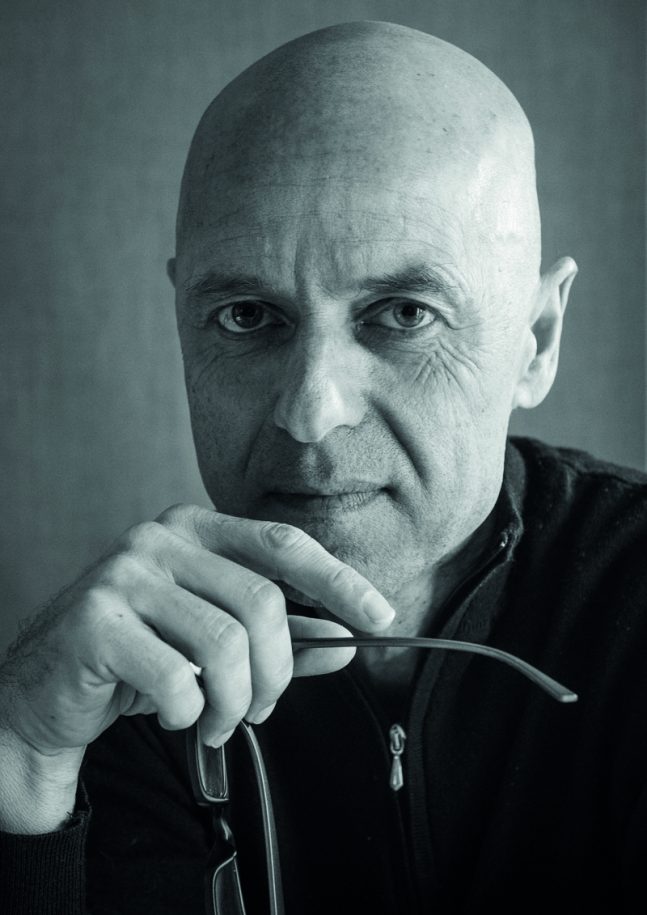 "We will have Chinese fish in the water tank because the temperature is around 25 degrees, and these fish will produce excrement for growing fruits and vegetables," he explains. "With our one megawatt battery we will also produce three tonnes of fish and three tonnes of vegetables in the cooling process."
Frey's ideas have benefited from expertise at the Fraunhofer Institute for Solar Energy Systems, the biggest solar energy research institute in Europe; FWTM Freiburg, the entity responsible for marketing the city; national energy company, badenova, so ware developer ads-tec, and Siemens.
"The problem is that there is a lot of optimisation across the different disciplines within a building, but there is more or less no coordination between them; between the heating, security, electricity, and concrete, [and the grid]," says Wolfgang Hass, Principle Expert at Siemens Building Technologies.
"This means that most of [today's] buildings aren't optimised. They're perhaps optimised per discipline, but
 the next step in the evolution of better buildings is a coordinated one, where you have one fully integrated solution and not 20 uncoordinated sub-optimised solutions."
Inspired by the Freiburg Charter
for Sustainable Urbanism, a 12-point magna carta that was created to guide urban planning after the city won the prestigious Urban Academy European City of the Year Award in 2010, Frey and Hass have also worked closely to ensure that efficiency starts with the structure itself.
"In modern glass facades you have a thousand watts of energy passing through each square metre, and that means you need an air conditioning unit that requires a thousand watts of energy per square metre of glass. However, with a double air facade you can protect the building from overheating," says Frey.
A double air facade is an energy saving building system that consists of two skins that direct air via an intermediary cavity that is either naturally or mechanically induced. Energy will also be saved through a secondary circuit that has no converters, an idea that emerged from a realisation that an enormous amount of energy is lost in the process of converting and transporting energy from a central plant.
"When you produce energy you have to convert it from DC to AC and then you feed the energy through the grid in AC, but on the consumption side you also need DC so you have to convert it back
to DC. This is not so efficient, so we have designed a secondary DC circuit for the Smart Green Tower," says Frey. "It is only if we want to feed the energy into the city district grid that we have to convert it into AC."
There are higher upfront costs associated with all of these perks but with the worldwide capacity of distributed energy storage systems set to grow ten-fold, to 2,400 megawatts by 2018,
the rewards associated with the fastest-growing market for energy storage globally are also increasing.
One way is to develop a financing structure where the initial cost of installing renewable technologies is outsourced to a contractor, who is then able to charge tenants for their energy use. Having adopted this model in over 1,000 buildings, Frey says that energy costs mean contractors can turn a profit in 15 years.
"The energy we produce, every charging cycle of the battery, costs us 
ten [euro] cents per kilowatt–taking
into account the cost of the battery and maintenance," says Frey. "We produce our electricity at eight to twelve cents per kilowatt, and as tenants if you buy your electricity from the grid you will pay twenty-eight cents per kilowatt."
With the ability to generate a profit and give residents control over their electricity usage, one of the biggest benefits could
 be a sense of ownership when it comes to climate change.
"If people feel like they can do something good they will make it happen, but if they are only advised by official rules then they may do it but the outcome will be the second best possibility," explains Frey.
Although a small and compact 
city, Freiburg has created 12,000 jobs in local environmental and solar sectors and there is much to be learned from 
its attempt to build a modern energy infrastructure based on such a devolution of power.
"The infrastructure of [many] cities is on the edge; you cant always bring in new power lines," says Dr Bernd Koch, Head of Distributed Energy Systems Germany, at Siemens. "We see this as the core element of a new district-based energy solution, that is cost-effective and which allows for the optimisation of energy generation to t the actual consumption that is required."
About this Content