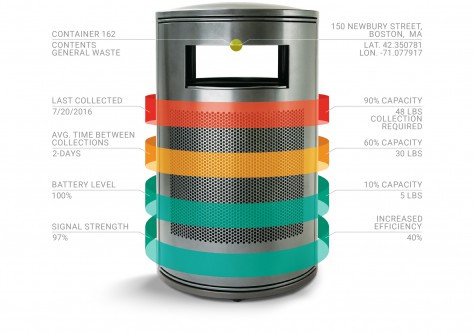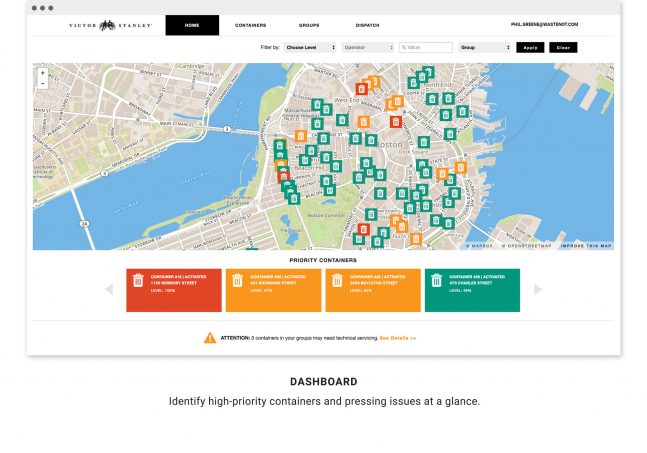 Victor Stanley, a "site furnishing" company based in Dunkirk, Md., debuted the tech in DC at September's Smart Cities Week. The company dubbed it an "intelligent waste management system." DowntownDC Business Improvement District (BID) plans to pilot the smart trashcans in Washington DC's Chinatown, as part of a larger programme to use tech to make rubbish collection smoother.
The system works like this: sensors in a bin monitor the amount of waste (called the fill level), the weight of the waste and whether someone suddenly added large amounts of waste (called the spike level). The sensors then relay this data to a cloud-based web service used by employees of a city's Public Works Department. The web service compiles the data into a map of every sensor-equipped bin in the city, showing which ones are ready for pickup.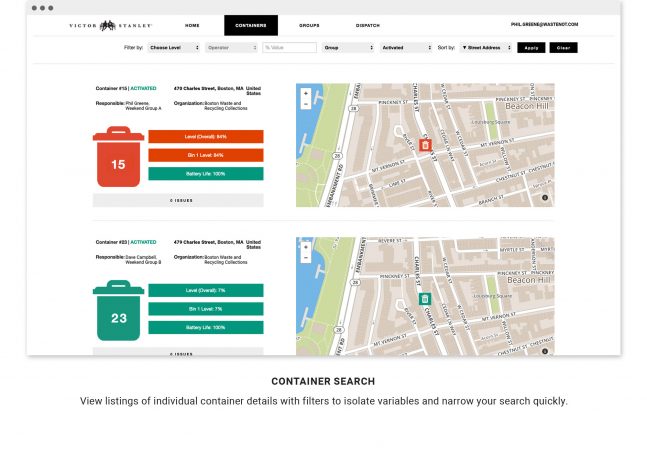 Why the emphasis on data collection?
"Most current waste and recycling collection systems follow a static model where containers are picked up regardless of their content or fill level,"said Bryan Slaughenhoupt,Vice President of Product Development and Operations, Victor Stanley.
By allowing DC's Department of Public Works to know exactly when to take out the trash, cities can optimise their route collection schedules, reduce their time on the roads (and their carbon footprint), as well as prevent unsightly overflowing bins.
Slaughenhoupt estimates this could net savings of 20 to 40 percent on a city's collection costs. He declined to share the cost of the bins and the technology.
Victor Stanley began testing the system in Boston in June 2016, with plans to release in DC together with DowntownDC BID after the Boston pilot. It's not yet clear how many of Victor Stanley's bins will be installed.
Emma Skalka, Vice President of Sales and Marketing, explained that Victor Stanley is what's known as a "site furnishings" manufacturer: the company makes outdoor furniture such as park benches and street bins. According to Slaughenhoupt, DC has purchased over 5,000 litter receptacles from Victor Stanley in the last two decades.
But in living proof that old dogs can learn new tricks, the 54-year-old company decided to incorporate sensors to their litter receptacles four years ago. What's more, Victor Stanley also designed the prototype for the sensors themselves.
"We have not done projects like this in the past," Skalka admitted. "But being a manufacturing company, we use sensors in our production line, for collision avoidance."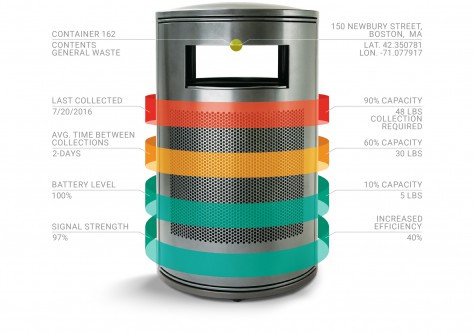 Skalka explained that Slaughenhoupt was inspired by these production line sensors from their Maryland factories when designing the new bin sensors.
In an email, Skalka described the initial design process:  "As our company went on holiday break in December of 2014, Bryan [bought] a box of circuit boards and sensors. By the time we returned from holiday break, Bryan had a sensor beeping in his office."
"We're dorky that way," Skalka said.
After Slaughenhoupt had experimented with a prototype, Victor Stanley collaborated with a host of hardware and web development firms to produce a proof of concept. Two year later, it's hitting the streets of Boston, then DC.
The resulting system is one that cities can tinker with to suit their needs. DC's Department of Public Works will be able to choose what fill level triggers a pick-up notification, and how often the sensors turn on to relay their data.
"The thought is that the platform is as customisable as possible," said Skalka.
Another thing that Victory Stanley learned during the development of the system: The sensors' lithium batteries are chewed up during relay, according to Skalka. So cities are recommended to set sensors to turn on hourly, maximum. Victor Stanley estimates at that rate the batteries can last six to eight years.
For Slaughenhoupt, producing new bins was an opportunity for the company as much as it was a practical solution.
"There wasn't a better way," wrote Slaughenhoupt. "So Victor Stanley created one."
Credits:  Original article, 'Rubbish Bins' by Julia Airy. http://technical.ly/dc/2016/11/09/victor-stanley-smart-trash-bin/
Brought to you by
About this Content