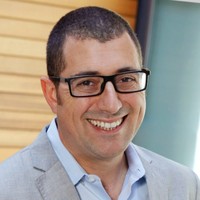 Itron launches programme to fund smart city projects
By Sarah Wray, Editor, Cities Today
Infrastructure and services company Itron has launched a financing programme with Key Equipment Finance, a division of KeyBank, to help US cities pay for smart city technology and services.
The announcement comes as already-stressed city budgets are coming under further strain due to the coronavirus pandemic.
The adoption of new technologies is often added to the cost list for cities, even if the economic, social and environmental benefits are strong, and this makes the upfront investment a challenge, Itai Dadon, Global Head of Smart Cities, Itron, told Cities Today.
He commented: "With COVID-19, there is an exacerbation of budget pressure due to lost revenue caused by an extended period of shelter-in-place mandates from local governments. Cities recognise that tech has a role to play in post-pandemic recovery. Municipalities can leverage funding programmes to deploy technology that will help save the city money, improve sustainability and provide social benefits."
Outcomes
The programme Itron is bringing to market with Key Equipment Finance, through its Key Government Finance subsidiary, aims to enable cities to save money on the up-front costs for part or all of a smart city project. It offers "multiple possible mechanisms and business models," with the specific choice depending on the use cases adopted by each city.
Key Equipment Finance's in-house specialists will work with Itron sales teams to define packages.
"Ultimately, smart city technology serves as an economic development tool by offering improved services for safety, security and sustainability," Dadon said. "By removing the initial hurdle of financing, the programme enables municipalities to see economic stimulation by way of job creation and more people moving in."
He noted that this supports a shift by some cities to more outcome-based technology procurement.
"We recognise that many cities prefer the 'as-a-service' or outcome-based model – this doesn't only impact the business model but has a fundamental change in the way technology is delivered and operated. All our smart cities portfolio is designed to enable these models on both fronts," he commented.