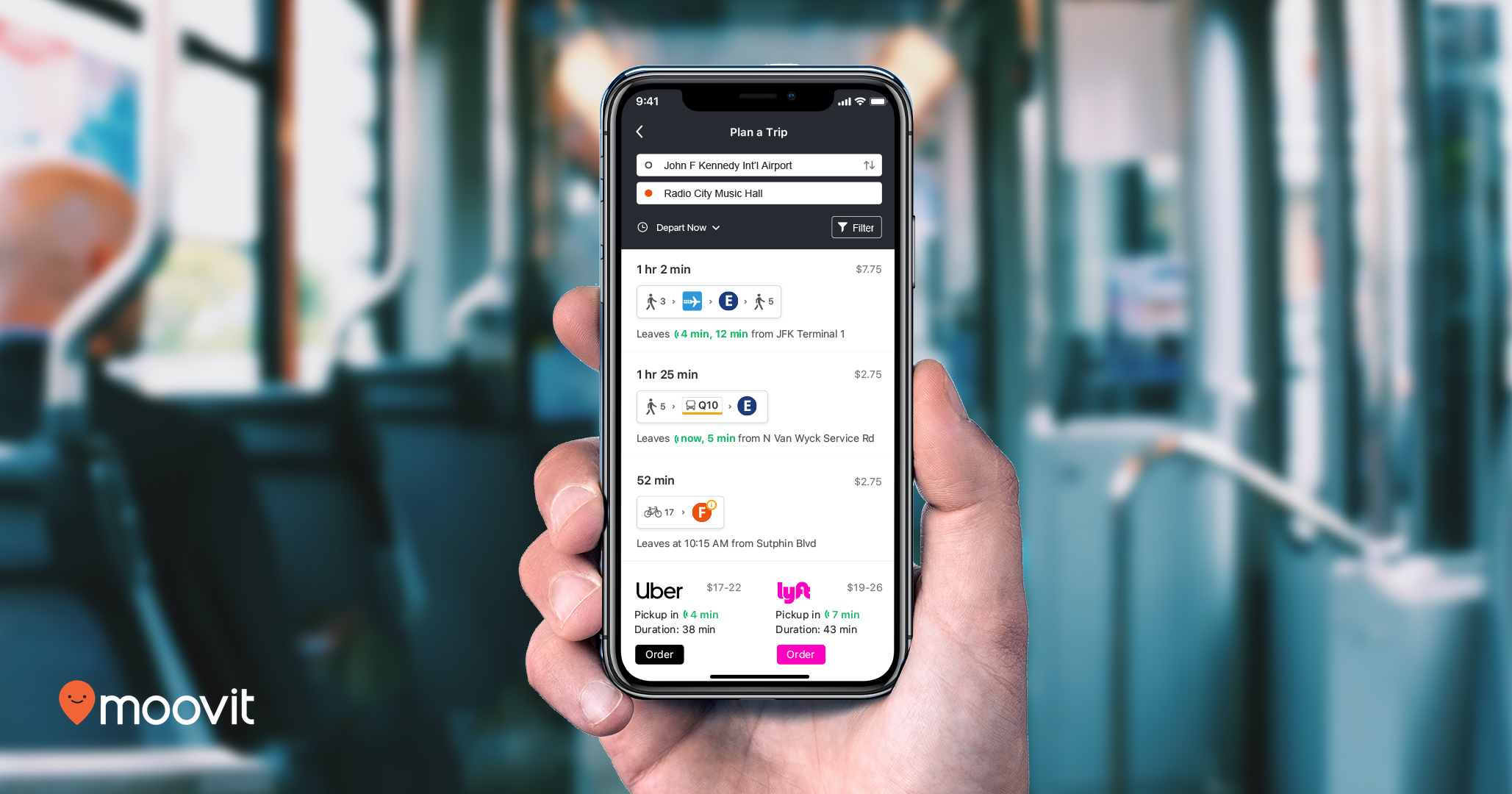 By: Sarah Wray, Editor, Cities Today
Intel says its US$900 million acquisition of mobility app provider Moovit could help see autonomous 'robotaxi' services on city streets by 2022.
Moovit, which combines information from public transport operators with live, crowdsourced data to help travellers plan journeys, has more than 800 million users in 3,100 cities across 102 countries. It will be integrated into Intel's automotive technology company Mobileye but will retain its independent brand and existing partnerships.
Mobileye was acquired by Intel in 2017 and provides advanced driver-assistance systems (ADAS), which are deployed on nearly 60 million vehicles and will be a foundation for self-driving vehicles.
Commenting on the deal, a spokesperson for Intel told Cities Today: "We believe technology will revolutionise transportation – reducing congestion and saving lives. That's a valuable proposition for cities and the people who lead them. The acquisition of Moovit will help [Mobileye] deliver fully autonomous robotaxi services, starting with Tel Aviv, Israel, in 2022 and expanding from there."
The road to AVs
In 2018, Intel led a group of investors that put US$50 million into Moovit. The acquisition now brings Mobileye closer to its vision of being a "full-stack" mobility provider, meaning providing everything from the underlying technology that helps cars safely navigate to the robotaxis themselves and the application people use to navigate.
"Moovit's massive global user base, proprietary transportation data, global editors community, strong partnerships with key transit and mobility ecosystem partners, and highly skilled team is what makes them a great investment," said Professor Amnon Shashua, CEO of Mobileye. "Moovit is a strong brand trusted by hundreds of millions of people globally. Together, with Mobileye's extensive capabilities in mapping and self-driving technology, we will be able to accelerate our timeline to transform the future of mobility."
Nir Erez, CEO and co-founder of Moovit, will join Mobileye as an executive vice president.
"Mobility is a basic human right, and as cities become more crowded, urban mobility becomes more difficult," he said. "Combining the daily mobility habits and needs of millions of Moovit users with the state-of-the-art, safe, affordable and eco-friendly transportation enabled by self-driving vehicles, we will be able to make cities better places to live in."
Regulation
On a conference call about the acquisition, Shashua said that one of the biggest challenges to getting autonomous vehicles (AVs) on the road is a lack of agreement between industry, governments and the public on what it means for an AV to drive safely.
In 2017, Mobileye released its Responsible-Sensitive Safety framework, a mathematical model which it says can help achieve this.
"Since then, we have been working with regulatory bodies all over the world to standardise it with very, very strong traction," Shashua said.
He also stressed the integrated self-driving solution his company envisions, which includes the customer-facing experience and mobility intelligence.
"All of that also has a safety component to it," he said. "So, when you think about it end-to-end, it makes a lot of sense also from a regulator standpoint."
Intel called for more cities to engage with the RSS model to advance AVs.
About this Content