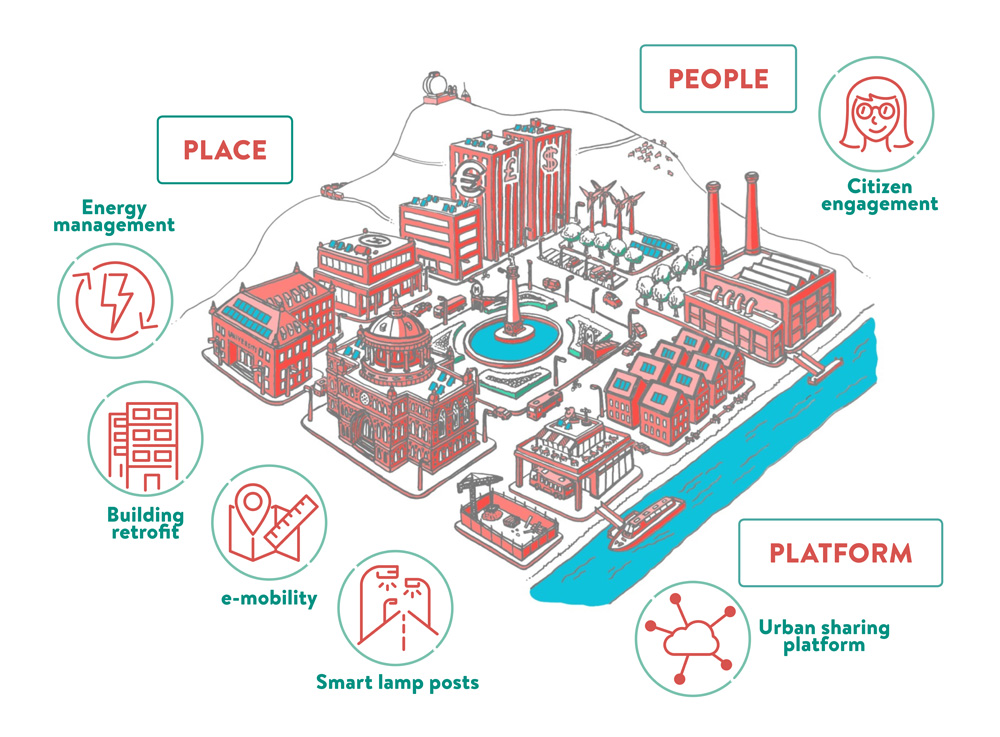 Photo: Sharing-Cities
From €25m to €250m: Activating the smart city marketplace through collaboration
By: Graham Colclough, UrbanDNA Founding Partner and Business Models & Financing Lead, Sharing Cities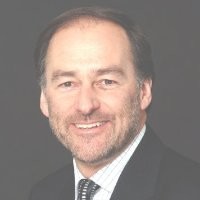 When the Sharing Cities programme was proposed to the European Commission back in 2015, unlike so many other EU-funded projects, it sought to stimulate investment from its activities rather than just consume public funds. The proposal included an audacious goal to use the €25 million (US$29 million) programme funds to "trigger €500 million (US$594 million) of smart city investment".
This stimulated a different mindset in terms of what the programme was all about.
Data and modern technologies ('smart city' solutions) undoubtedly offer game-changing potential to improve societal outcomes – from modest steps to upgrade streetlights to save energy, through to more onerous and much-needed challenges of upgrading dated energy-inefficient tower blocks, to charting the way to cleaner, greener, healthier shared mobility.
Although smart city pilots abound throughout the world, there is a paucity of real-scale implementations, so society risks losing out as a result. And it is this that underpins the €500 million motive.
Demonstrating benefits
What is it that blocks progress? A lack of confidence in the technical solutions – i.e. risk? The absence of city budget to cover the costs? Insufficient knowledge of the benefits, thus pull for the solutions from society? Challenges of justifying the expenditure? Difficulties in aligning inputs and returns across the various city departments and service providers? Likely all of these! Which is why the concept of demonstrating the benefits through real-life applications within Sharing Cities – and the now 17 other similar pan-European 'Lighthouse' programmes – makes so much sense.
Packaging up of city solutions underpins the approach Sharing Cities adopted to address these blockers, capturing the societal benefits, technical solutions and business model and financing options in a clear and consistent manner, such that they can be tailored to suit the unique setting in other cities. Consider the analogy of 'Lego' – familiar, functional, affordable and adaptable.
Five years on, and the results of the long-term commitments from the lead cities of Milan, Lisbon and the Royal Borough of Greenwich are now much more evident.
Milan is influencing the adoption of urban data platforms in a dozen other Italian cities. Lisbon continues to expand its soft infrastructure solutions for urban mobility across the entire city. Greenwich is taking advantage of the proven building upgrades to expand the approach across its building portfolio.
Not only that, the 'fellow' cities of Burgas, Warsaw and Bordeaux are also reaping the benefits of their commitment to co-create and adopt/adapt solutions from the lead cities. Warsaw is in the process of implementing electric mobility islands. And Burgas has already captured a whopping €175 million investment across 15 projects influenced by the learning from the programme, particularly in the energy-efficient retrofit of private homes, plus other buildings, and some new electric mobility solutions.
Influence
However, that is far from where things stop. All the cities have significant influence within their markets, and collectively also internationally. UK partners are involved in collaboration with BSI to positively influence the UK cities market. What happens in Warsaw holds considerable sway across Poland; as is the case with Lisbon and Portugal, as capital cities. And collaboration opportunities have been identified as far afield as Latin America and Asia Pacific.
To date, around €1 billion addressable smart city investment has been identified, and €250 million has developed sufficiently to be considered influenced and captured by the Sharing Cities programme. Potential investment projects are identified by any of the project partners, captured in summary, tracked through a stage-gate process of development, and the extent of influence that Sharing Cities has on the project is agreed with the project owner – a pragmatic means to assess the financial impact.
The €500 million trigger investment goal is a great catalyst for collaborative action, and the results to date are a solid start with much more potential to go. Through the efforts of all 34 Sharing Cities partners, coordinated by the Greater London Authority, the solutions demonstrated hold considerable legitimacy. And by increasingly working together with the other smart city lighthouse programmes, the European Smart City Marketplace, and a growing pool of other regional and national cities and towns, the potential to scale up much further is very real. And that can only be good for a swift recovery and sustainable future – 'bounce back better' as the saying goes.
So, for any interested cities or other organisations that are seeking to make step-change improvements by applying smart cities solutions, hopefully at scale, there is an open door to collaboration so that jointly we can unlock the potential for bankable and sustainable business models right from the outset to attract investment, and deliver better cities.