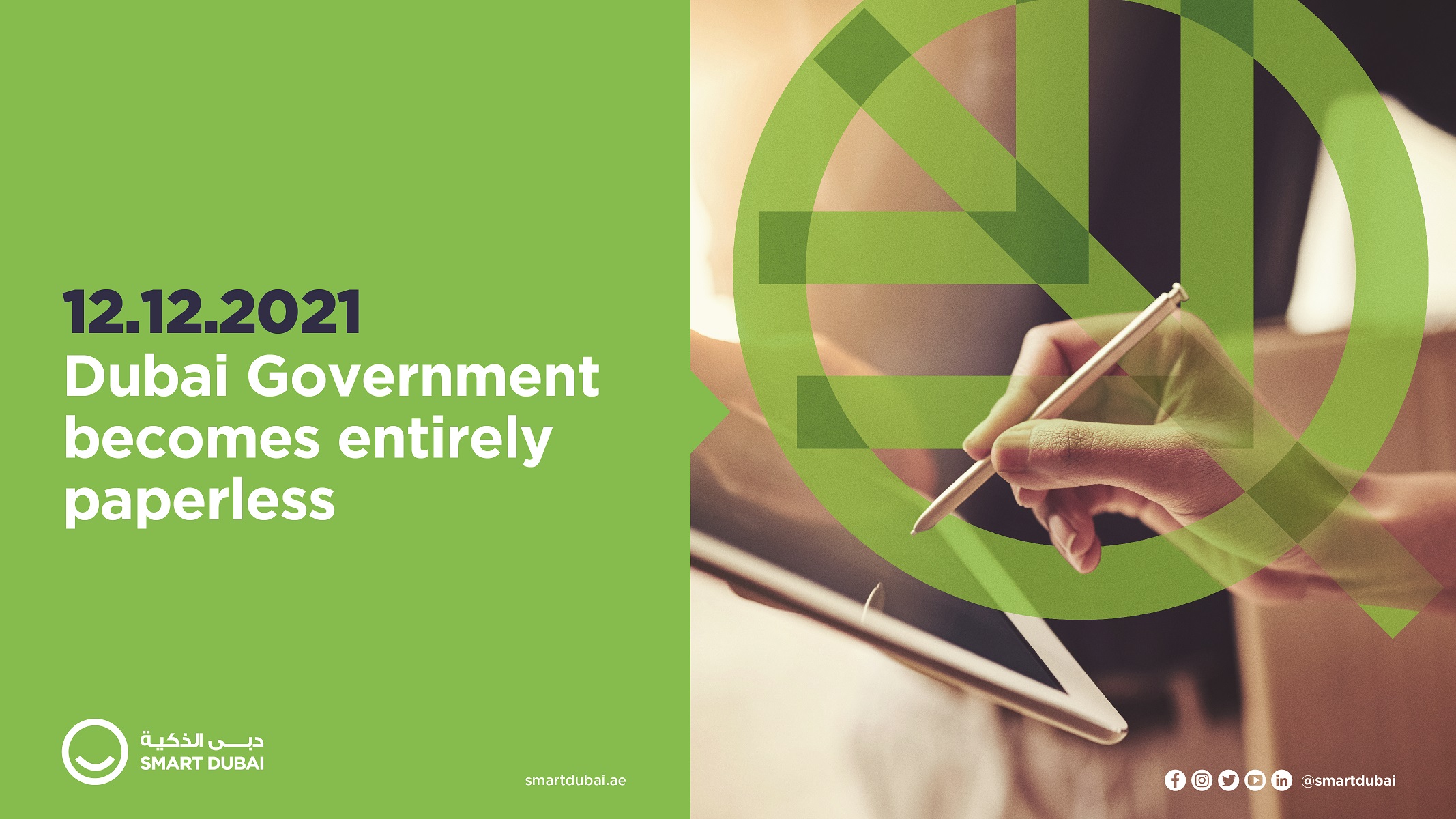 The use of paper played a fundamental role in sharing information and preserving knowledge from one generation to the other. Paper is the tool that allowed the world's greatest thinkers, scientists, and artists to turn their individual creativity and knowledge into mass enlightenment. It is the reason people were able to communicate through the distances, a vital element of legal validation and a necessity in every work setting.
So how did paper transform from being the vehicle that carried and delivered knowledge into one big burden for cities? The answer is times have changed and brought greener and more economical alternatives.
Indeed, the digital revolution brought new possibilities that were inconceivable only decades ago and proved that we do not know what we have been missing until we find it. The emergence of the Internet of Things (IoT) and connected devices has already changed the way we live, work, and communicate.
If Plato, Galileo, Einstein, and other great minds could have used electronic mails, computers, and clouds as paperless and inkless means to communicate and store their thoughts and findings, would they still have used paper and stacked them up on their tables and desks?
Inevitably, people who grew up with paper will remain attached to its touch and smell, their affiliation to the morning newspaper, books on their bookshelf, and personal diaries might hinder their participation in the paperless transformation, but the truth is that the future of office work and governmental institutions is paperless.
In one of a kind initiative, an entire government is on the way to eliminate paper from all its transactions by the end of 2021, setting a global first in a government-led paperless movement.
The government of Dubai has successfully reduced paper usage by 57 percent across six different entities, saving 37 million papers in total. The number recently revealed by Smart Dubai, exceeds the target of 50 percent initially set in the Dubai Paperless Strategy.
The milestone concludes the first phase of the strategy that aims to transfer all applicable government transactions to digital platforms by 12/12/2021. Smart Dubai explains that the elimination of the 1 billion pieces of paper used by the government each year, could save enough money to feed 130 million children, prevent 130,000 trees from being cut down, and save 40 hours to give people more time to spend doing what they love.
"The results we've achieved so far demonstrate that the transition towards a paperless government will reflect positively on the government services offered to people in Dubai, improving their lives in the process. This, in turn, brings us even closer to achieving our objective of making Dubai the happiest and smartest city in the world," announced Dr Aisha Bint Butti Bin Bishr, Director General of Smart Dubai.
To execute this paperless transformation, Smart Dubai identified over 1,600 city services that residents and visitors need on a daily basis, and realised that several of these services could be combined into a single journey that leads to one end goal. For example, the ability to drive in Dubai typically necessitates over seven transactions with five different government entities; this includes taking driving lessons, obtaining a driving license, financing and buying a vehicle, acquiring insurance and finally getting the necessary parking permits.
To eliminate the waste of time and unnecessary documentation and travel between entities, Smart Dubai will be transforming the 1,600 city services into over 32 end-to-end customer journeys, all of which will be offered through one unified digital application called DubaiNow.
Currently, DubaiNow is a unified Dubai government and private sector services smart app, which hosts over 60 individual city services from across 28 government entities.
The paperless strategy was designed along three key pillars, according to Wesam Lootah, CEO of the Smart Dubai Government Establishment (SDG). The first pillar is technology "whereby digital platforms and solutions will be utilised to ensure paper-free government transactions and procedures." Second, comes legislation "where the necessary legislative changes are made to regulate paperless transactions across all entities," and lastly "giving birth to a paper-free culture, which seeks to overcome cultural barriers of individuals and institutions to promote paperless transactions and procedures."
The strategy, launched in February 2018, embodies the vision of Sheikh Mohammed bin Rashid Al Maktoum, Vice President and Prime Minister of the UAE, Ruler of Dubai, to make the emirate the happiest and smartest city on earth.
About this Content