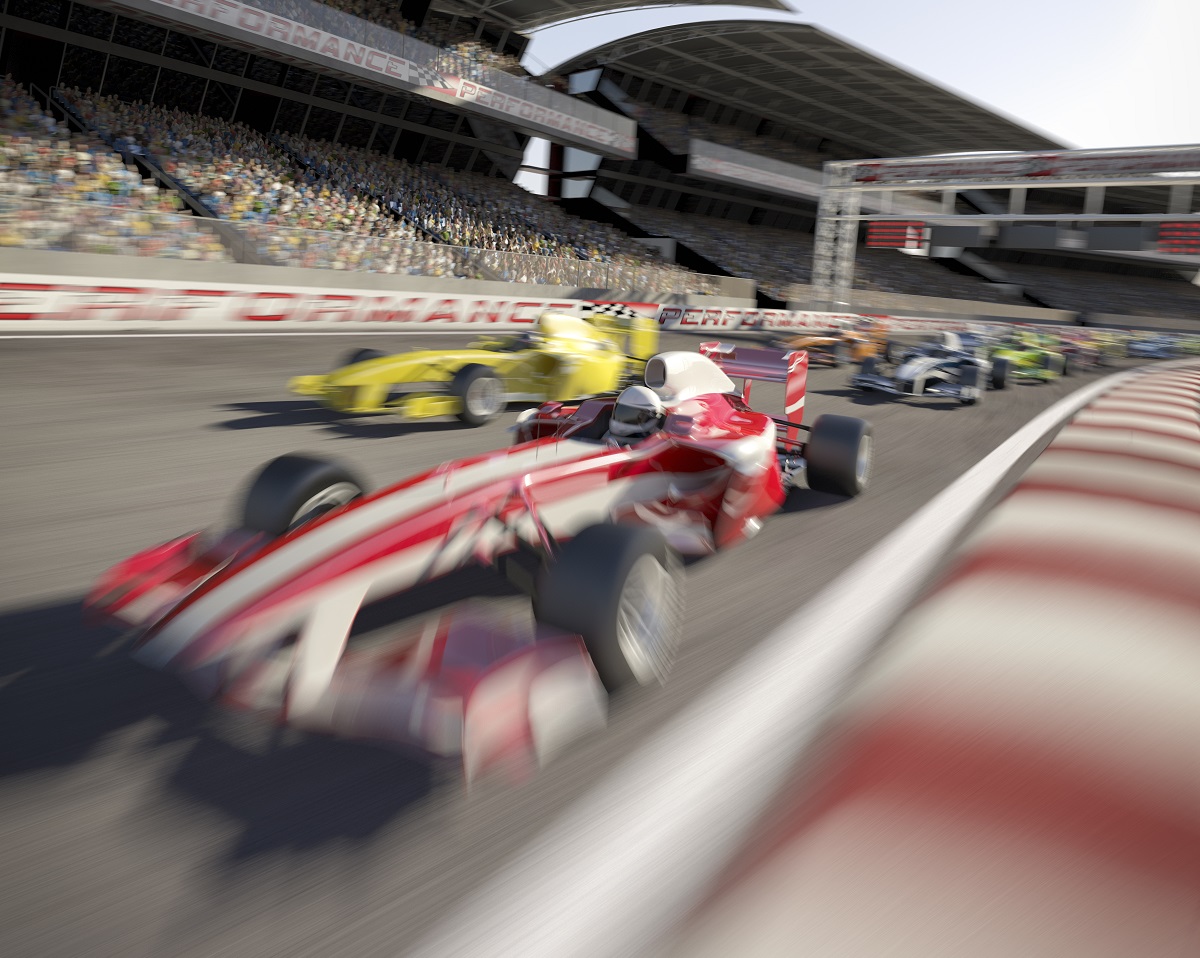 As an indicator of the sector's maturity, a growing number of municipalities are signing up to the smart city agenda. Often, cities build their first application around a compelling investment case or a high-priority use case, or to exploit an open data set. Examples include LED street lighting, public safety applications and the publication of administrative records.
Once an organisation decides to build on its first solution, it faces design, integration and, potentially, cross-organisational hurdles. These can often cause smart city initiatives to stall.
Instead of building on top of a first application, however, what happens if a city takes a holistic approach? Let's say it starts off by anticipating demand for many and diverse smart city applications. Data would come from any one of a variety of sources and communications technologies. Most likely, city agencies would get involved with sister bodies and service delivery partners from the private sector.
This multi-faceted perspective makes it possible to look at smart city solutions as a matter of mixing-and-matching any data supplier (such as sensors, connected city assets and other data  sources) to any data consumer (like software applications, data analysts and service providers).
In this light, it's not surprising that cities are exploring smart city data initiatives that ease the flow of city data and foster collaboration with outside partners. We expect that public-private partnerships that apply marketplace principles will provide a viable model for smart city data interactions between suppliers and consumers.
Smart city data marketplace vision
Data marketplaces reduce the complexity of sourcing data from multiple sources, data types and connectivity services. They make data accessible in user and developer friendly formats. As a result, users don't have to lock into a single use case or technology.
Marketplaces serve many different types of user. A data marketplace is no different. Some users may publish their data or consume raw data to build their own applications.
A second category, data enhancers, adds value to raw data. They may package clean data, create metadata variants, or make data more discoverable for others to use.
A third type of user might create value through advanced data analytics, feeding value-added data back into the marketplace.
A viable marketplace needs additional mechanisms to enforce commercial and legal rules. These provide a foundation of trust. For example, data consumers require a reliable supply of data (like payment mechanisms and quality of service commitments) to build business-critical applications. Data suppliers need tools to charge for their data or apply usage limitations (data licensing terms for transferability or re-use of data).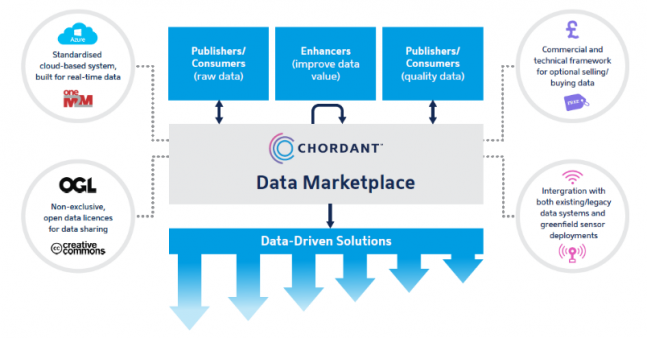 Smart city data marketplaces in practice
Early in 2018, Chordant™, an InterDigital business, launched the oneTRANSPORT® Data Marketplace for smart cities and intelligent transport applications. The marketplace builds on a two-year field trial in the United Kingdom. The trial proved that different public and private sector organisations could exchange real-time data and create scalable smart city solutions.
Public sector transport authorities from the counties of Buckinghamshire, Hertfordshire, Northamptonshire, and Oxfordshire, together with two private sector IoT sensor companies, took the data supplier role. They published different real-time data sets from a range of transport-related assets (including car parking capacity, number-plate readers, traffic speed sensors, and others).
There were several types of data consumers. Academic and private sector specialists applied analytical approaches to derive journey-planning insights for Park-and-Ride services in Oxford (city scenario). Regional transport agencies and facilities managers reduced road congestion and improved car parking efficiency for travelers to the Formula 1 race weekend at Silverstone Circuit (large-scale, rural scenario) and for visitors to Watford town centre (medium-scale, urban scenario).
Since its commercial launch, the growing community of oneTRANSPORT Data Marketplace users continues to innovate with multiple sources of data. Some of them are exploring new data monetisation schemes. Others, from city and regional authorities, are keen to embrace connected and autonomous vehicle developments as part of their economic development efforts.
Brought to you by:

About this Content