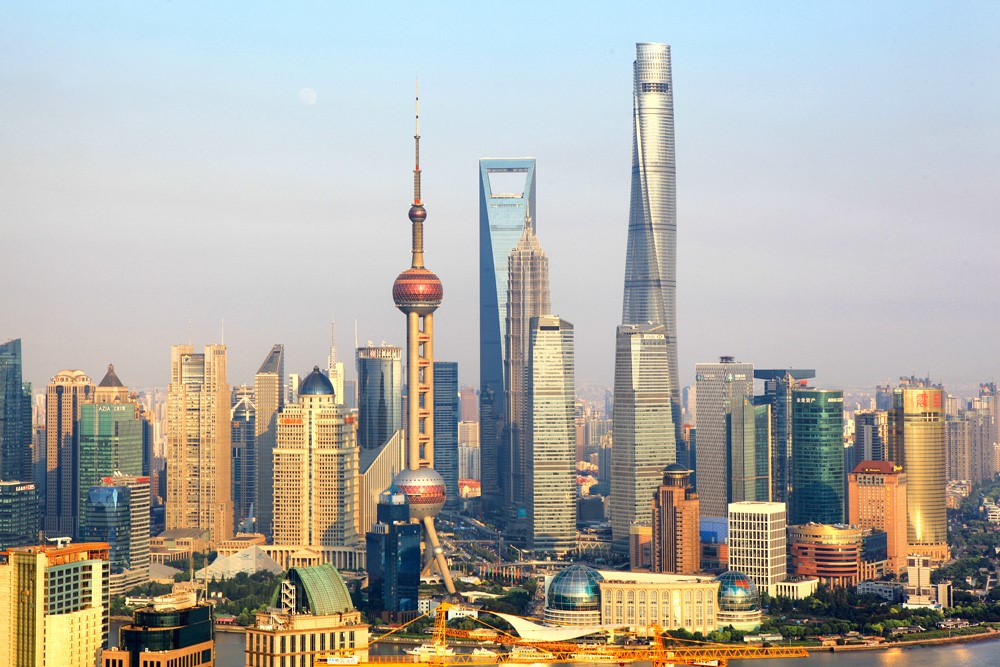 Investment strategies are usually based on market fundamentals such as yields and vacancy rates. But is resilience–how a city bounces back from disaster–a better indicator?
Over the next few decades, commercial real estate developers could be just as likely to base investment decisions on rising sea levels as on rising interest rates. As factors such as urbanisation, climate change and social unrest exert increasing pressures on cities, traditional metrics for measuring investment risk cannot hope to capture the whole story. Instead, forward-thinking investors are turning their attention to resilience–a city's ability to function in the wake of a disaster–to guide capital allocation.
In April 2014, UK-based global property group Grosvenor published a three-year study, Resilient Cities, to seek new ways of measuring resilience as a means of better planning and managing its global portfolio. The report ranked 50 of the world's most important cities according to their long-term resilience, with surprising results. Scores were arrived at by weighing a city's 'vulnerability' against its 'adaptive capacity'. While New York City may be prone to hurricanes, its ability to bounce back quickly–as it demonstrated in the wake of Hurricane Sandy in 2012–puts it higher than cities that you could expect to be less vulnerable.
People sat up and took note. Here was an investor putting resilience ahead of projected vacancy rate and using the research to determine its own future capital allocation.
"Historically, when we were evaluating cities, we were looking at the value drivers and making our longterm forecast on that basis," says Kate Brown MRICS, Group Sustainability Director, Grosvenor. "That tells you the upside, but it doesn't let you evaluate the risk in a systematic way. It's enabled us to have a much more informed discussion at the boardroom table."
Cities know this well, Grosvenor's report may not tell them anything they did not know already. But it might get some to think differently about it. When London–which attracted US$646 billion of real estate investment in 2013 alone–came in 18th out of 50, Brown says the result did not feel comfortable until she started to dig into the reasons.
"Poor air quality, lack of affordable housing–these are all things that we know instinctively about London but hadn't pieced together in a systematic way to say: 'This is the overall resilience.' That has been hugely helpful for us, both in terms of evaluating one city against another, and in terms of prioritising our influence within a city."
Grosvenor is not the only company interested in this area. The Cities Research Center at JLL exists, in large part, because "we are being asked by clients more and more about the dynamics of risk and resilience in cities, rather than national economies", explains Jeremy Kelly, JLL's Director of Global Research.
To take transparency as an example, Kelly says he knows of several international investors who use JLL's Global Real Estate Transparency Index as a way of filtering out cities to start making considerations.
More enlightened investors are even thinking along the lines of stewardship, Kelly adds. "On the one hand it's about making sure it's an innovative, entrepreneurial business environment, and on the other that it contributes to the wellbeing of citizens."
But it would be wrong to think this approach is the norm. Although many investors may implicitly recognise issues surrounding resilience, most won't recognise it explicitly in their decision-making until it has practical implications for their portfolios.
"At the end of the day, investors want a secure investment with attractive returns and that's ultimately what drives them," she adds.
Chris Brooke FRICS, Managing Director of Hong Kong-based consultant Brooke Husband and Senior Vice-President of RICS, agrees the industry has been slow to model non-financial factors, but says Asia-Pacific investors are realising they need to "model the factors over and above the pure real-estate play".
The shift is now being led primarily by long-term investors–sovereign wealth funds, institutions and pension funds–that see resilience as a way to preserve capital over the course of 10 to 20 years. "We'll get to a point when those institutions won't put money into funds that don't invest responsibly through sustainable measures, contributions to the community, and energy and water management."
Brooke believes resilience rankings would become increasingly important, not least because they also create competitive impetus for cities themselves. Hong Kong might be a mature market with great infrastructure and a great regulatory environment, but its housing affordability is one of the worst in the world. While, on paper, that might not seem as urgent as traffic pollution in Beijing or the plans to rebalance Indonesia's economy away from its flood-prone capital, Jakarta, left unchecked it can be a deal-breaker for companies with plans to expand.
"We've seen the way Singapore has responded by providing a framework that accommodates more headquarters–it's become more of a capital markets hub," comments Brooke. "So that challenge facing Hong Kong has opened up opportunities for other cities, which has an impact on its long-term resilience. Economies and cities are such a focal point in Asia, so much that the RICS will hold the Annual Summit of the World Built Environment Forum in Shanghai this March to discuss these exact topics."
Affordable housing is a hot topic everywhere from San Francisco to Sydney, as more people are choosing cities over jobs. "Employers are starting to question whether graduates can afford to move into this or that city. So cities have a big responsibility to get this right," says Dan Cook, former RICS Director of Strategy and Planning and current CEO of the Landscape Institute.
Cook hopes that the growing attention on urban resilience would act as a wake-up call to cities, but stresses that we are still in the infancy of defining what risk indicators they need to measure. Another issue is the availability of consistent data. This becomes harder to find once venturing outside Organisation for Economic Co-operation and Development (OECD) countries, where international real estate investment markets are immature. "There's a greater role in the future for professionals who can verify the data that underpins some of these things," says Cook.
The real estate sector may find that cities themselves are more than happy to play their part in building a standard ranking system. Grosvenor's Brown says that following release of the research, Manchester City Council in the UK told her the report had enabled it to shift gear. "Until that point, resilience had been perceived as a risk dealt with through their civil contingencies department, but now it was being perceived as an opportunity. Because if you could get it right, you could be on the forefront of attracting investment."
Responsible and sustainable investment will be one of the key topics being addressed at the forthcoming Annual Summit of the RICS World Built Environment Forum, taking place 27-28 March in Shanghai. Expert panels will discuss the key factors which lead to successful cities, how resilience is being integrated within urban planning and investment strategies, as well as the perspective adopted by investors when looking at deploying capital in connection with infrastructure and real estate projects.
Brought to you by:

About this Content