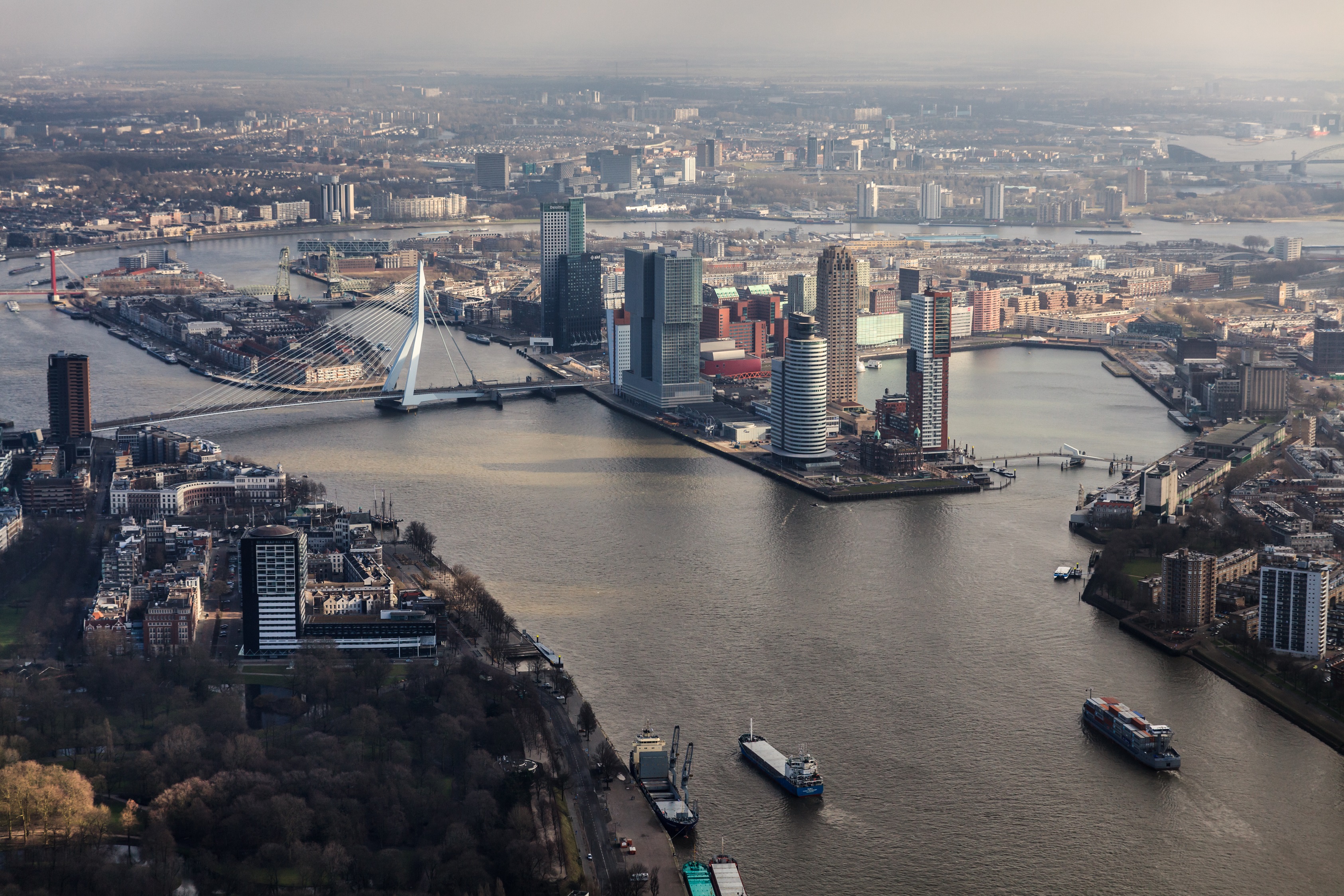 What steps does the city of Rotterdam need to take in order to comply with the Paris climate agreement? TNO used the CO2 roadmap to identify the effects of measures in the area of mobility. The roadmap shows that it is certainly possible for the city to hit the targets, provided it implements the initial measures (some of which are challenging) immediately – right across the board.
"The Paris climate agreement requires us to cut CO2 emissions by 95%, right across the board. So that means energy, industry, and also mobility", says Nico Zornig, director of TNO's Smart Cities programme. "This process will have to be linear – which means we have to start right away. If we fail to do so, we will soon be desperately trying to make up for lost time. In a city like Rotterdam, mobility is responsible for around 20% of all emissions. So it is not the biggest polluter, but it is certainly an important and complex one. If we wait until all transport is electric, it will be too late. On the other hand, the technology at our disposal is getting better all the time. This means that timing (i.e. the point at which a city starts introducing electric buses, for example) is an important factor that must be taken into account."
Cooperating on climate improvement
Richard van der Wulp is a Rotterdam City Council planner. "The climate has been an issue for Rotterdam for many years now", he explains. "In 2006, for example, we signed the Clinton Climate Initiative, in which 60 major cities throughout the world are cooperating on climate improvement. This involves the use of new technologies, as well as practical and measurable solutions. We called TNO in to help us get a better idea of what the Paris climate agreement might mean for Rotterdam. TNO is a reliable partner with an enormous range of knowledge and expertise. Its experts have access to an extensive arsenal of tools that can help us clarify these matters."
CO2 roadmapping
"The method we use in Rotterdam is called CO2 roadmapping", says Dr Zornig. "We take the sum total of vehicles in the city and break it down into various categories. What modes of transport are used in Rotterdam? How many are there? What are they used for? Knowing the contribution made by each mode of transport, we can calculate the yields per individual measure. To help us calculate the target of 95% in 2050, we first worked out the figures for 1990. We then calculated the expected figures for the future. We did this by extrapolating Rotterdam's transport kilometres from 2015 to 2030 – a sort of 'interim year' used to analyse the impact of individual measures."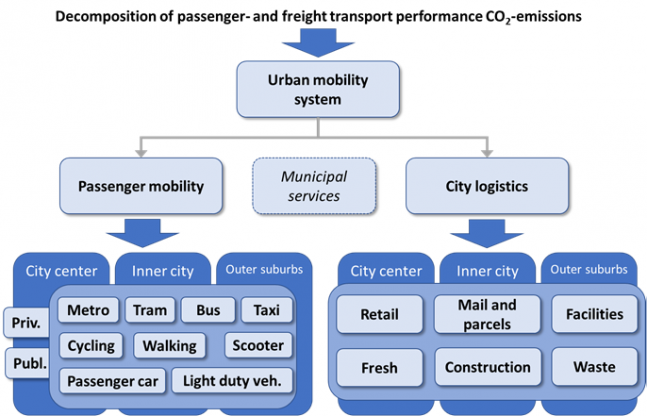 Paving the way for electric freight transport
TNO will produce detailed calculations to identify measures that the Rotterdam City Council could potential implement. The results must be in line with the activities the City Council is already working on. For instance, the City of Rotterdam is developing more attractive business cases, involving privileges and funding constructions, to make electric freight transport a reality. Mr van der Wulp adds: "In addition, the council is the largest buyer in the city. We will have to set a good example, in each and every tender. Then there is passenger transport – we are already engaged in discussions with the city's public transport company (RET) and various other parties. They are already very progressive, in terms of electric vehicles."
Adaptive, learning city
In the upcoming months, Rotterdam and TNO will produce a more detailed version of the CO2 roadmap. This work will specify the results that the various measures and sub-measures must offer the city in the future. "Rotterdam is evolving into an adaptive, learning city", says Nico Zornig. "The City Council is well aware that there is much to be gained by cooperating with members of the public and with commercial companies to develop creative solutions. While working with Rotterdam, we have acquired – and continue to acquire – new knowledge and experience. We would be very happy to share this with other cities. If any other city councils want to take a similar approach to mobility, I would invite them to get in touch."
More information
Paper The Agile City
Keen to find out how your city can plan its future flexibly? Further details read the paper 'The Agile City'
A systems approach in commercial road transport
In a series of five papers, TNO shows how a systems approach can aid the design and optimisation of sustainable transport systems. The papers focus on commercial road transport, as well as bus services for public transport. The challenges for the transport sector in general are addressed in the first paper. The other four papers focus on specific use cases.


About this Content