A civic engagement crisis
A global civic engagement crisis unfolds before our eyes: governments, organisations and citizens are disconnected from each other. This impairs social capital and cohesion, which are cornerstones of any healthy, prosperous and sustainable society.
A new framework for intervention: SDGs (Sustainable Development Goals)
The United Nations' SDGs emerged as the perfect framework to promote and leverage citizen engagement, improve citizen participation and maximise social impact in cities, but it is essential to adapt these global targets to very specific and diverse local necessities; as it is to measure whether progress is being made, in order to understand the reasons behind eventual failure or success of the initiatives we collectively undertake.
Starting point: Understanding citizen concerns
The first step to reconnect all the different agents is to profoundly understand the main concerns of citizens in each community. With this knowledge, governments and organisations can not only create local initiatives that are more efficient in solving the most pressing problems; but, in showing their commitment with social concerns, they will be able to involve more people in solving them, thereby multiplying the effects of their projects. The question now is, how do we get there?
Citibeats, the first AI for cities, specialised in SDGs
Here is where Citibeats, the advanced analytics platforms based on AI created by the Spanish startup Social Coin comes in. Citibeats has launched a Local Impact Observatory that allows cities to understand local issues in depth, so that governments and organisations can adapt the SDGs global challenges to their own, specific realities.
People share their opinions about the topics that matter most to them every minute and from everywhere in the planet–in social media, citizen or customer services, etc. This creates millions of bytes of qualitative, yet unstructured, data. Citibeats captures, interprets, synthesizes and gives meaning to all this data, obtaining precise, actionable insights.
Success stories
Numerous cities are already working with the platform to improve, expand and measure their SDG initiatives. You can download their white paper here, where several case studies are analysed, including:
Together with Milton Keynes' MK Smart, Citibeats created an observatory for SDG #11 'Sustainable Cities and Communities' to discover social priorities.
In Catalonia, hand in hand with its government Generalitat, it launched another about SDG #4 'Quality Education' to identify the STEM programmes that have the highest impact and the most influential agents.
For Sant Cugat del Vallès and in collaboration with Doxa, SDG #9 'Industry, Innovation and Infrastructure' was analysed in order to understand what people need and demand around this topic.
About Social Coin
Social Coin is a Barcelona-based startup with the vision of helping to create a world in which citizens can live of their contributions to their community. As a first step, it has developed Citibeats, an AI platform that distills concerns and makes then measurable, in order to power more responsive societies.
Social Coin has been awarded by the United Nations World Summit Awards and the European Commission as a potential solution to build more transparent and inclusive societies.
Brought to you by: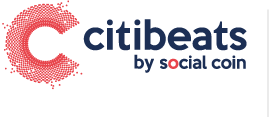 About this Content