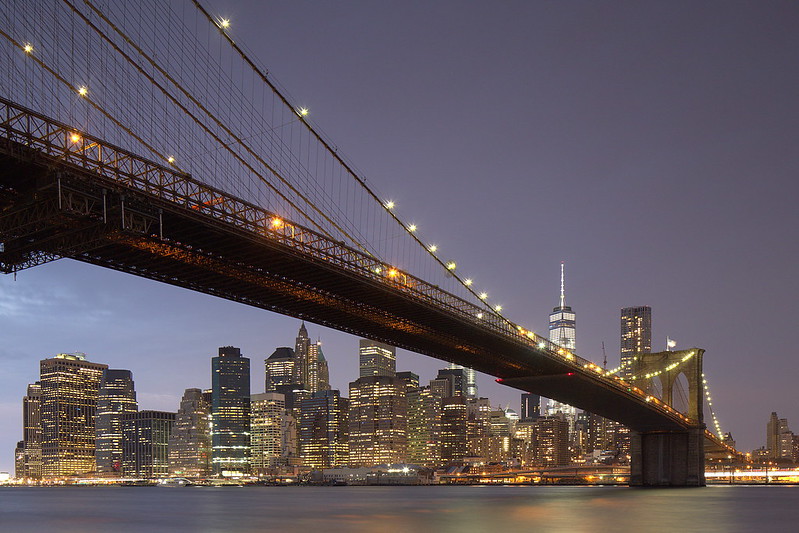 By Jennifer Geiling, Deputy Director for Policy and Partnerships, New York City Mayor's Office of Contract Services
The city of New York contracts with thousands of businesses for more than US$20 billion a year to purchase goods and services. For many years, however, the procurement process has been daunting for these vendors, with complicated technology, regulations, and burdensome and duplicative information requests.
Generations of vendors knew that if they were going to do business with the city, whether their contract was large or small, they would have to deal with reams of paper documents needing to move from office to office, repetitive requests for the same information, delayed payments, and off-line, siloed practices that prevented accountability. As I write today, the city of New York is unravelling this tangled web, re-engineering citywide practices and shining a light of clarity across the procurement system.
The steps we've taken and the lessons we've learned along the way may provide some valuable insights to other cities who are grappling with large operational and policy overhauls of longstanding bureaucratic systems.
Our goals today, and from the outset, include simplifying contracting with the city, making it more transparent, reducing duplication, realising a timelier experience and, most importantly, developing systems and leveraging technology to facilitate these ideals. From the beginning, we knew that this scale of change requires insight and buy-in from both sides of the table – our city agency purchasers and our vendor suppliers and service providers.
In the city of New York, the largest category of procurement is health and human services, where hundreds of contractors, primarily nonprofit organisations, provide nearly US$7 billion worth of services annually across the city's five boroughs, including our most vulnerable communities. We decided to place a special focus on that sector.
The administration created the Nonprofit Resiliency Committee (NRC) to hear important operational feedback directly from nonprofit organisations and find ways of addressing their critical needs. This group of nonprofit leaders have been able to identify the greatest pain points in doing business with the city and work with city leadership to address them in ways that makes sense to both players. The NRC began with 60 organisations and has grown to over 100 as others have seen its effectiveness and joined the conversation.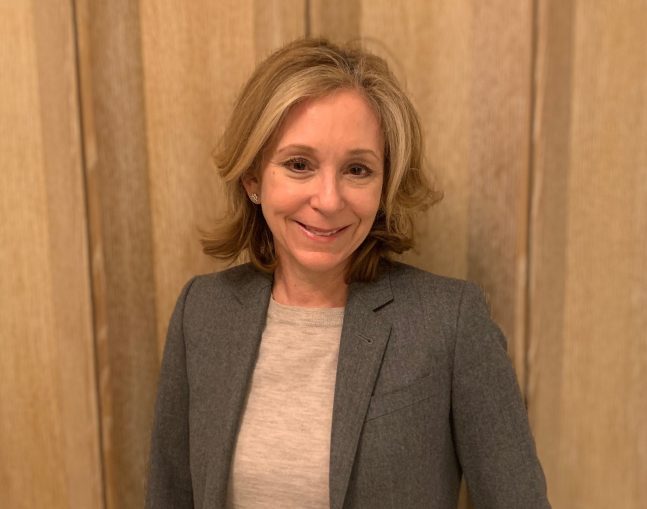 Our stakeholders ranged from large to small, from century-old institutions to relatively new ones, citywide to community-based, serving a wide array of needs and each having its own perspective. A large organisation that provides shelter and support for people who are homeless, for example, with hundreds of employees and multiple city contracts, identified timely registration (in New York City, contracts must be "registered" with the City Comptroller before they are considered final) as a key priority.
A small community group providing rehabilitation services to the elderly was particularly active in advocating for standard subcontracting practices. A coalition that represents hundreds of small nonprofit organisations across the city led our first initiative to create a standard policy for contract advances, so that organisations could receive payment up front, at the beginning of their contracts, to avoid disrupting their cash flow. A large child welfare nonprofit serving thousands of children wanted to lead the development of guidelines for greater programmatic collaboration.
Having that much representation from our largest stakeholder group has been invaluable. But how do you manage a conversation that includes so many leaders? How do you build consensus around priorities? How do you move from conceptual goals to tangible, measurable, and deliverable outcomes? How do you distinguish between objectives that are achievable and others that may be laudable, but are not realistic?
These questions likely resonate with anyone who has sought stakeholder engagement around proposed changes – in any area. Hopefully, the model we've developed can help inform the work of other municipal officials addressing similar issues.
Project management skills can also make the difference between success and failure. Whoever is in the trenches every day, leading the charge for change, needs to be determined and relentless, also collegial and empathetic – able to obtain the collaboration and support necessary to keep things moving forward.
At the outset, nonprofit stakeholders described their wish lists in terms of high-level concepts, such as realising steady cash flows, reducing administrative overload resulting from paper-based and inconsistent practices across 40 agencies, and aligning the vision of city agencies with the realities of front-line service providers. We felt it was important to break down frustrations and operating concerns like these, first into manageable projects and then into clear work plans – setting small milestones and deadlines to pave the road to success, keep ourselves accountable and enable us to see tangible results quickly.
This approach generated rapid "wins," early on, which were crucially important in establishing the NRC's credibility and keeping the nonprofit members – who had full time responsibilities at their organisations – focused and motivated. The early momentum gave the group the confidence to tackle more difficult, seemingly intractable issues.
It was also important, at the outset, and currently, for the stakeholders themselves to participate in developing the workstreams and the workplans. Working side by side with the leaders of city agencies, nonprofits have been able to see that their objectives are aligned with those on the city-side, making the process of building new systems and practices a shared effort that avoids unrealistic expectations.
For example, there was long-standing consensus for additional funding for indirect costs – generally, expenses spread across multiple different programmes – not merely in connection with city contracts, but with all funders in this sector. While efforts had been made to quantify the need, they were stymied by a lack of defining standards. As a committee, we needed to go through the process of creating a shared vocabulary and calculation methodology to even begin creating financial equity.  This effort culminated in the city's cost manual, a centralised source for categorising all health and human service costs and calculating indirect cost rates – the first time this had been done in any city of our size and complexity.
This year, with the support of the mayor and city council, additional funding was appropriated in the city's budget for these costs, and the funding will ultimately flow based on the framework established by the cost manual and work that began with the NRC three years ago.
Another example relates to the financial burden imposed on organisations that are required to begin work – and lay out their own funds up front – before a contract receives final approval. While the solution was clear – start the registration process earlier and streamline the steps to registration, we all recognised that coordination across the city's agencies would be challenging.
In New York City, contractors can't be paid until their contracts are registered and at the time our work began, some reports suggested over 80 percent of contracts were late for registration. By working with our nonprofit partners and city agencies, we designed a new process for this fiscal year and turned our performance around. More than 80 percent of 1 July 2019 health and human service contracts were ready for registration on time across our health and human service agencies. This enabled a second important NRC reform: allowing nonprofits to receive advance payments at the beginning of their contracts, so they don't face a cash flow crisis right from the start.
We are taking the same collaborative approach as we design and deploy the city's new online procurement platform called PASSPort, which is replacing the current decades-old paper-based process with a centralised, standardised, digital system. The new system provides for transparency, ease of use, an end to duplicative requests for information and, most important, faster approvals and payments.
We have taken a step-by-step process, reaching each milestone and communicating frequently about our progress as well as our challenges. City employees and nonprofit leaders have worked together to develop a common understanding of issues and possible solutions. Because they participated and were invested in the process, building consensus around solutions and adoption became a natural result.
We have recognised our contractors as resources and partners in the design and implementation of policy reform. Integrating their input and expertise at each step has helped to ensure we are tackling the most pressing concerns, generating solutions that make sense and implementing changes that are beneficial and critical for the city and our service providers.