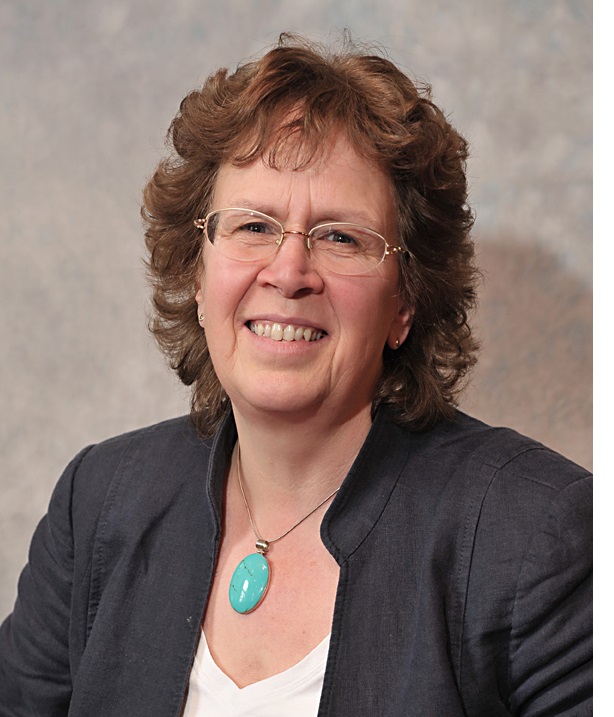 Jonathan Andrews spoke to Judith Blake, Leader of Leeds City Council, after her city won the EUROCITIES participation award for its Migrant Access Project. The project empowers local communities to support newcomers, by equipping them with the knowledge to advise others on issues such as healthcare, education and employment opportunities
Leeds is quite a large multicultural city, do you think that this project is very unique to Leeds, or could there be some kind of scaling up or sharing the basics with other cities?
I think what we've seen here is that the interest is coming from a range of cities with different experiences, different complexities, but it's a very easily transferable project. The basis of it is that most of the migrants coming into our city are very self-sufficient and they want to stand on their own two feet, they just need a little bit of support.
We have only one person from the council working on this…she's been able to get support from within the communities so that they are running their own schemes themselves
We've got so many innovative ideas coming from people that have engaged and come for help in the first place. They've very quickly got the confidence that now they've started looking at ways to replicate the projects.
What type of projects are on offer?
We've got projects for older people, for younger people, single parents, you name it, the spin-offs from this are immense. Leeds is a multicultural city. We have always had people coming to live in Leeds from other parts of the world. That is our tradition, and we have managed to bring people in and we want them to feel supported and welcome so that they can thrive and then very quickly contribute to the rich fabric of the city going forward.
Where are most of the migrants coming from? Are you getting many from Iraq and Syria?
We have some from the Middle East but also from Africa, from all parts of the world and we're seeing that being reflected in our schools. I was at one small primary school a couple of weeks ago where 75 different languages are spoken. In one class there were there were only two children that spoke English as their first language. So, yes some very challenging times, but some very positive things coming from this as well.
What do you think has been the key success of the project?
We have only one person from the council working on this providing the basic direction. The fact that she's been able to get support from within the communities so that they are running their own schemes themselves–it's that self help, self support that is key. Seeing it develop and grow and all the people learning from the different examples that have been created is amazing.
Leeds only recently rejoined membership of EUROCITIES, why was this?
We were members before but several years ago ceased our membership and recently rejoined. The decision to rejoin was based on the fact that we have a lot in common with European cities, and this has nothing to do with the question of whether we are members of the European Union, this is about cities facing similar challenges, similar profiles, and together we can share best practice and common goals.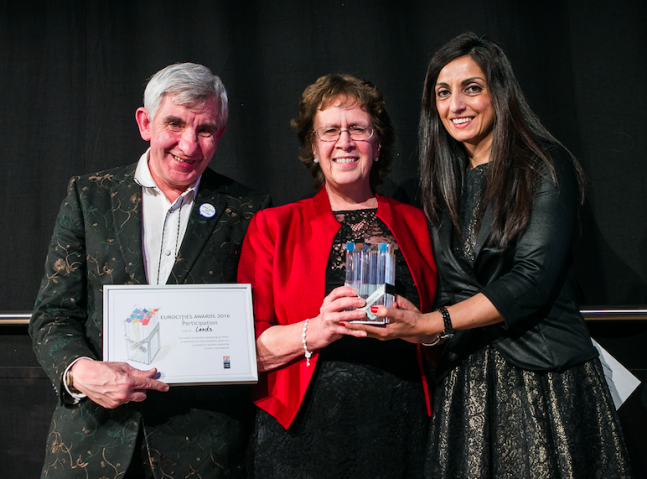 Has the UK Prime Minister Theresa May taken a step back from former Chancellor George Osborne's devolution plans and do you think that your membership of the UK's Core Cities Group is now more important than ever with Brexit negotiations due to begin next year?
Yes, there's a real recognition now that cities are drivers of growth. We have ten core cities–eight English cities, Glasgow in Scotland and Cardiff in Wales. We're bringing a huge contribution to the economy of the country. Together we're a very powerful voice in terms of how we can contribute.
The new government under Theresa May has put forward a plan to put together an industrial strategy, and we are saying, 'Well, it's the cities who need to populate that plan and put forward our idea'. We're doing a lot of work not just about driving investment into our cities but about how we as cities need to respond in terms of making sure the right skills are available, that people have affordable, appropriate housing, that we work with the health sector to make sure we have a healthy population who can take advantage of the jobs, and a real drive to put young people at the heart of the re-generation plans that we have.
I became Chair of Core Cities in the summer and I am very pleased to be able to drive this agenda forward.
How important are these awards and are cities the answer to Euroscepticism?
We have a huge amount in common and we need to share best practices across a range of different areas. The awards this time based on the sharing economy, have made it evident that everybody is short of money, everybody is facing the same problems from austerity. There are very difficult circumstances where people across, not just Europe–we've seen it in America of course as well– that people feel very distant from the decision-making process, and we're saying that, as cities we can step in and make sure we've got that connectivity with people that we represent to make sure that we get the policies right, that responds to what people are saying to us.