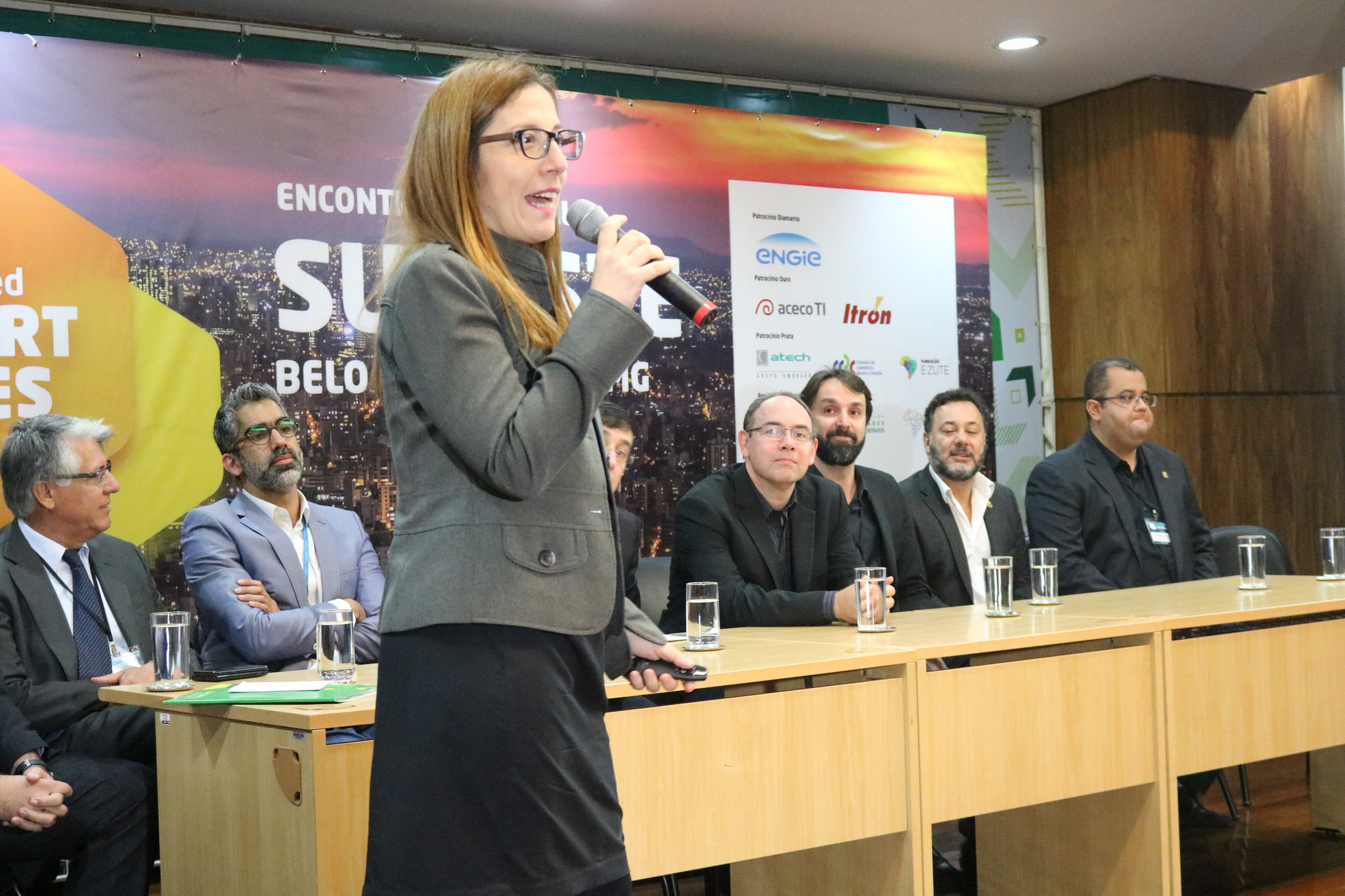 São Paulo, Curitiba, Rio de Janeiro, Belo Horizonte and Vitoria, have been ranked the top five Brazilian cities based on 11 development potential indicators by Connected Smart Cities–a platform for companies, entities and governments.
"The purpose is to develop and put actions in place to make Brazilian cities more sustainable and developed, where projects reflect improvements in the quality of life of residents," said Paula Faria, creator of the platform, during the announcement in Belo Horizonte.
Vitoria
Placed in first and second place for health and education, as well as fifth position for governance, Espirito Santo's capital was recognised for promoting innovation and entrepreneurship throughout the population.
The encouragement to work with start-ups helps create solutions and is seen in programmes that use technology as a tool to reduce bureaucracy. Ponto Vitoria (Vitoria Stop), Minha Consulta (My appointment) and Trabalha Vix (Work Vix) are some useful initiatives that were highlighted.
"Trabalha Vix is our employment Tinder," said Luciano Rezende, Mayor of Vitoria. "Someone without a job comes in and can see formal job offers. It is widely used and by the end of June we would have made 3,700 job offers since January."
In addition to Trabalha Vix, Factory of Ideas, is a space dedicated to the training of entrepreneurs in technology, the creative economy, tourism and services.
"For me it is important because professions are changing rapidly and we don't know what our future will be like," says Karina Freitas, an engineering student and event participant.
Belo Horizonte
The capital of Minas Gerais is in the top five for environment, urbanism, mobility and accessibility, health and entrepreneurship. In addition, the city presents a positive environment for innovation by hosting more than 300 start-ups in the São Pedro neighbourhood, better known as the São Pedro Valley.
The mayor's office uses this technological infrastructure as a basis for integrated management to modernise and de-bureaucratise administrative processes linked to citizens. This includes saving time by automating systems and encouraging the use of digital technologies to deliver 100 free Internet points (more than half are in areas of social vulnerability) and the city is covered with more than 700 kilometres of fibre optic cable.
"Our goal is to promote the entrepreneurial ecosystem and generate possibilities for IoT solutions," explained Bruno Martuchele, City Secretary of Economic Development. "We have the largest public-private partnership contract in ​​public lighting in Brazil which provides additional technological capabilities on 35,000 lighting points along major city roads. I believe that many technological solutions can be developed with this available infrastructure."
São Paulo
In São Paulo there are a series of actions and programmes that use digital and technological tools to reduce bureaucracy. The Descomplica (Uncomplicated) is the administration's latest initiative. Since it began three months ago it has already served more than 50,000 people.
The programme offers more than 350 services of the municipal administration, to make life easier for residents.
"In addition, the public will benefit from the Descomplica Digital, a space where those who work are trained and report on the use of electronic and application services. Effective, agile and always seeking excellence, "said Daniel Annenberg, Secretary of Innovation and Technology, São Paulo.
All of this occurs in a space of 1,200 square metres, serving 1,700 face-to-face queries a day from 51 posts maintained by 11 municipal secretaries. Services offered include the issuance of municipal taxes, military service registration, parking cards for the disabled and elderly, issuance of documents, application for cards for public transport for students, activation of unemployment insurance, among others.
The 11 indicators used to rank the cities include:
Mobility and accessibility
Urbanism
Environment
Energy
Technology and innovation
Education
Health
Security
Entrepreneurship
Economy
Governance