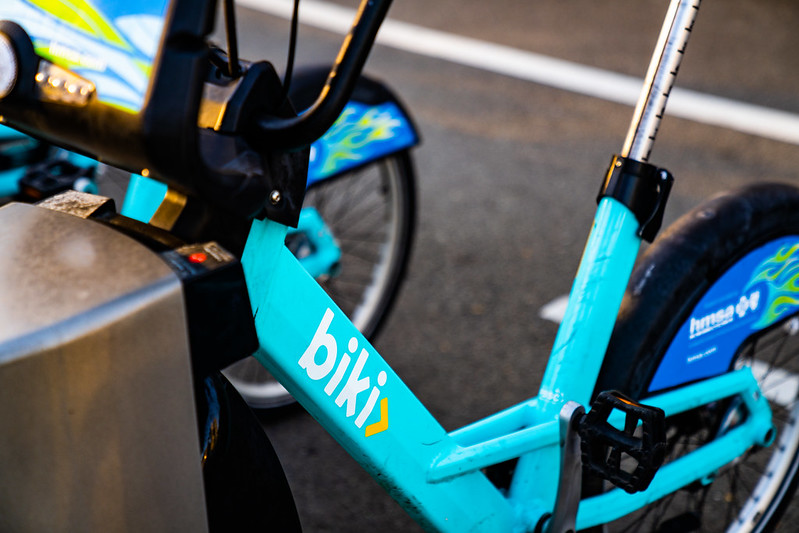 Hawaii's state capital Honolulu is cutting back services on its Biki bike-share scheme after sustaining huge financial losses during the pandemic.
In 2019, the programme registered 1.4 million rides, but the pandemic has cut ridership figures in half.
Of the 130 docking stations currently in operation, 40-50 are now facing closure.
Bikeshare Hawaii Executive Director Todd Boulanger said that without financial help, the scheme is on the brink of going under within three to six months.
"We're reaching out to the community for some help to bridge us over the next three to six months to develop some funding and we would also like to start discussing what is the plan for Biki now," Boulanger told Hawaii News Now.
As an essential mobility service, Biki remained open at full capacity during the pandemic, but last month six stations were decommissioned and call centre hours were reduced to cut costs.
Honolulu Mayor Rick Blangiardi said: "The effects of the pandemic on our economy are many and I have asked the Department of Transportation Services to gather the financial and operational data for bike-share so my administration can evaluate the need and consider options to keep our city's bike-share system alive and well."
Petition
The Biki scheme is a public-private partnership managed by an administrative non-profit and has been running in the state capital for the past four years.
Local nonprofit group Blue Planet Foundation has launched an online petition to keep the bike-share programme running.
The petition, "SAVE BIKI : Ask Honolulu Leaders to Embrace Biki as Public Transit" had 2,190 signatures as of today.
Blue Planet Communications Director Leigh Anne Mayberry said the goal is to get the service recognised as public transportation, so it could then be funded and included in the public transportation network.
The programme is currently funded through multiple sources, including the City and County of Honolulu, the State of Hawaii, Ulupono Initiative, Hawaii Pacific Health, and individual donors.
Almost 50 percent of its revenue is currently sourced from sponsorship deals.
Image: Tony Webster (Flickr)